Hornby Model Railway Locomotive Reviews - Class 121
---
---
Hornby Class 121 ("Bubble car") R2652 Rating 6/10
The Hornby class 121 is yet another model produced from ex-Lima tooling.
Function: The Hornby Class 121 is fitted with Hornby's 5 pole, skew wound motor, powering all 4 wheels on one bogie. It is not fitted with traction tire and in my opinion has no need to be. The model has pickups on all wheels. Tested using a DC controller it had good slow speed control, and a very respectable top speed. Its acceleration and deceleration of this model was also noticeably smooth. The loco managed tight corners and standard points with no problem even at speed. I have not yet tested it on DCC operation but I would expect it to be very similar to DC operation. This model does not come with any lighting.
Detail: This model has a good level of detail considering the lack of detail able parts on the actual train. The detailing of this model matches up against a picture of a real class 121. The bogies and undercarriage where the engine and various other systems a mounted are details well.
The interior is completely unpainted and consists of passenger setting and at one end a cab with controls. It appears that at the other end their was not enough room for the cab because of the motor. The loco comes fitted with standard couplings which are not removable and no detailing pack. This model also does not have sprung buffers.
Detailing features on this model include glazing flush with the body work, window wipers, destination box (Brindport), door and load markings as well as no smoking signs. Probably the most striking detail of this model is the twin exhausts which were fitted to the front of the class 121.
Hornby 121 Features:
DCC Ready.
5 pole screw wound motor
4 Wheel drive (single bogie)
All wheel pickup
Standard couplings
Overall: This is a slightly above average model which lacks most of the extras modellers have come to desire (lights, NEM couplings, sprung buffers). I think that for the price (£50-60 online) the level of detailing is about right. This model has a lot of potential for someone that likes to modify their models. I believe that detailing the interior and adding lighting would not be very difficult as well as removing and replacing the standard couplings (although this would be semi-permanent).
Available liveries:
R2509 - Class 121 driving motor brake - BR Green - W55032

R2508 - Class 121 driving motor brake - Network Southeast NSE - 55025

R2668 BR Class 121 driving motor brake - Br Blue - W55021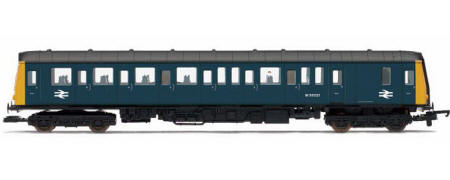 R2644 - Hornby Class 121 driving motor brake - W55020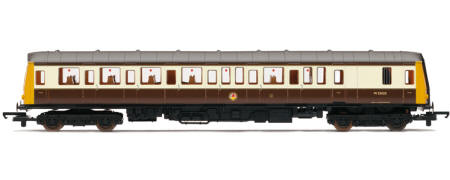 ---
Diesel and Electric Review List
---
Steam Locomotive Review List
---
Thomas The Tank Engine And Friends