Last night I thought I'd start on the London Transport, Cambrian 'Dogfish' hoppers. The problem is no '3' hole wagon wheels, so I'll start on the Ratio Midland/LMS carriages. The Gibson disc wheels have gone missing, lots of Hornby wheels, so I may use them with the Romford bearings.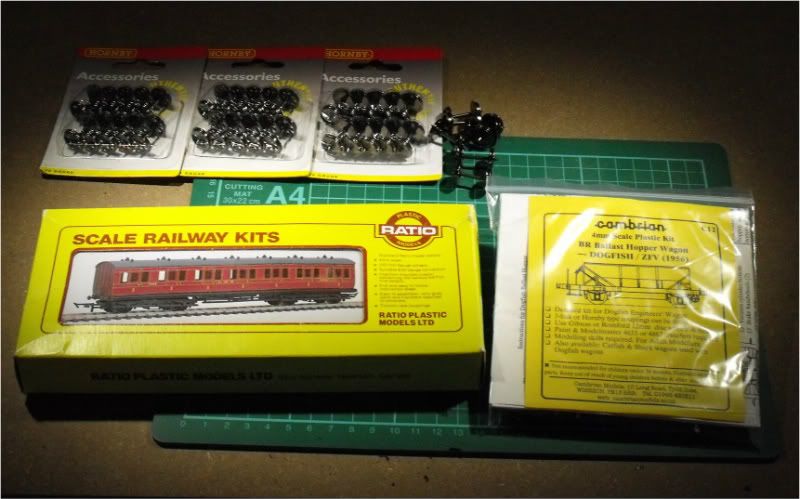 Then I thought well I could start on converting the Bachmann BR brake van into London Transport B 557, to go with Bachmanns B 583. Two cans of grey primer and wouldn't you know it both empty. I did however find the lot of '8' pin wired sockets that had gone walkabout a while ago.
It came to me that I could make a start on 2 of the stations for the layout 1 Metcalff, and 1 Superquick. Problem is no PVA, not even Evostick Woodworking PVA, and I found my set of station names too. I'll have to go shopping Monday.
The ups and downs of model railways, and it's blowing a gale and hissing down bugg*r