For any of you thinking of moving to France , this is the reason to do it -
Space
. I've lived in France for 4 years and started building a layout in HO 3 years ago at our first house in France.
This layout was 4 metres by 2.7 metres and was built on the landing.
Unfortunately my computer died and I lost all the photos.
We moved house last year and bought this place with a huge basement 8 mtrs by 5 mtrs.
I carried on with HO at first and expanded the layout a bit.
When Hornby acquired Jouef/ Lima/ electrotren etc. I got thoroughly disillusioned with the price of French stock and decided to go OO with a British theme : Llandublo which was about 50 miles from where I lived in Cheshire.
I should have started from scratch but I didn't and have used most of the original boards. I'm in the last thro's of a complete renewal of the trackwork.
The layout is 5 mtrs by 3 mtrs
Here are a few photos taken today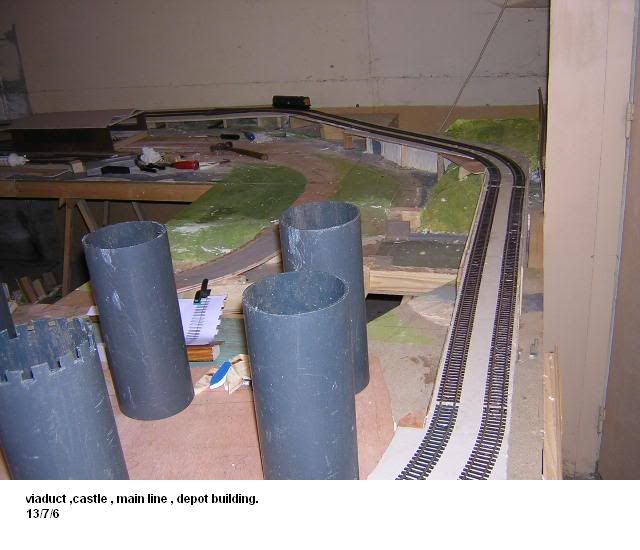 Ron