Hello,
Here is a picture of my N Gauge layout called New SouthEaston. I've been working on it for about a year, and there is still plenty to do! One of the major things that I'll be changing are the background board - as I want to use the Hornby arched brick walls and then build part of a London suburb above it (which will hide the fiddle yard situated behind it). I will also sell the station buildings I currently have and buy the new Graham Farish buildings when they come on the market.
I have lots of signals, lights and other bits to fit long before I even begin weathering. So I should think this will be a lifetime project the way things are going, and I'm 25!!!

My main drawback from concentrating on the layout is making and painting rolling stock for the layout. I've renumbered a lot of diesels, and made a few ficticious liveried diesels too. Like a Network SouthEast Class 23, 31, 37, 58, and a full 125!
I've only posted a picture of one side of the layout, as the other side is a mess.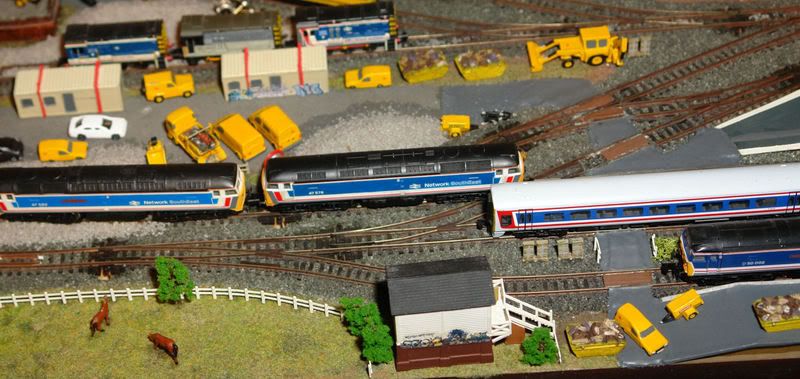 Thanks for looking,
Chris.