A few weeks back I managed to pick up four of the N gauge societies kits (2 Shark Brake vans, one SeaCow and one polybulk grain wagon) up for £10 for the lot, so being so cheap its a good chance to practice my kitbuilding skills.
First up was the first Shark Brake wagon: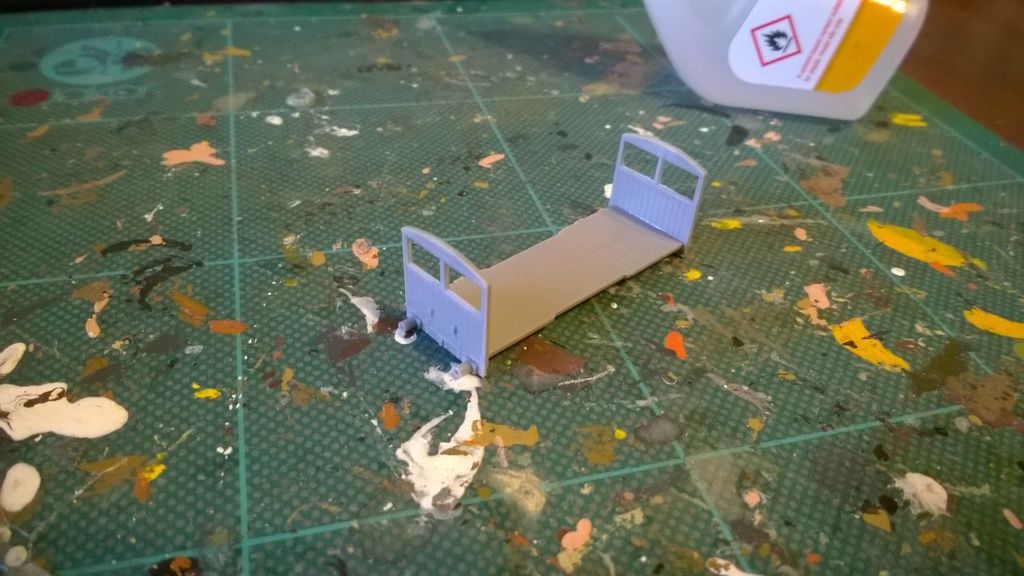 All inall quite easy to build but the instructions were quite poor just being text and one exploded diagram.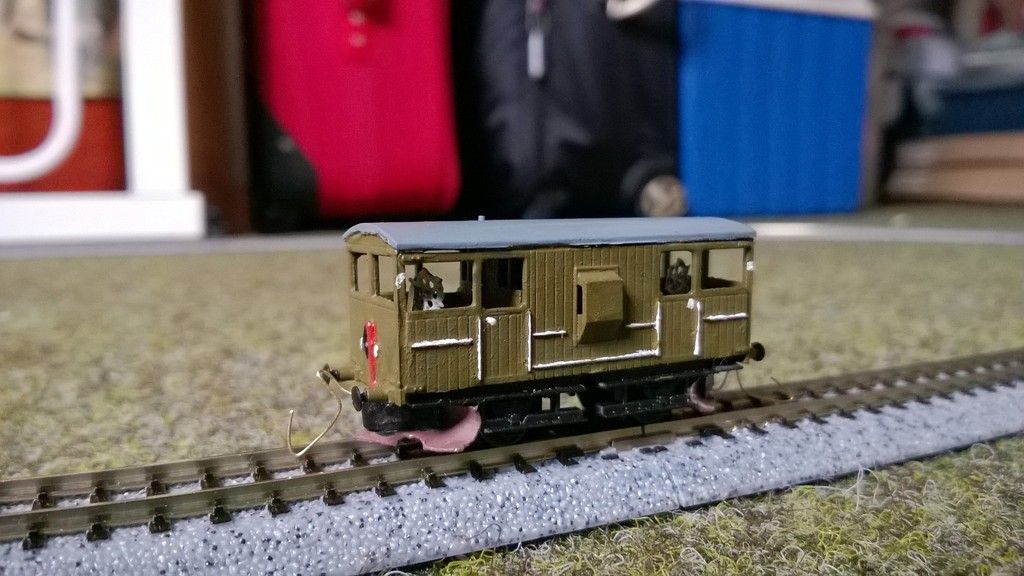 All finished, whist I didn't do a great job this is my first N kit, I didn't get any transfers as this was picked up cheap and that would add moreto the cost (maybe I will get some at a later date). I really don't like the wire coupling it makes you use, but I will neaten it out later when I have more stock to run it with.
The only N loco I have now is this SD45-2 to run it with (I can't use my Kato E231/E223 units as they don't have any couplings on the front or rear) but I will pick up some BR Blue Locos to run with it at a later date.