After a period of abscence over the last year or so I have finally started getting back into some modelling projects and have decided to make more of a effort keeping you guys up to date. So I have set up this new proper workbench since the old thread was before I workbenches section existed(shows how long ago it was).
Rather than detailed description and photos of progress of projects which I don't have, I will show you the current stages of my most recent projects with a brief summary and encourage any questions, then for future updates I will go into a deeper level of detail in what I have done.
First we have a finished project this is the old Hornby E2 repainted and transfered into BR Black. It was striped down the brush painted black before press fix transfers applied and then satin varnished with the bufferbeams picked out in signal red which I find is bright and good for bufferbeams. Small detailing parts added and the body now sits on a newer Hornby DCC fitted 0-6-0 chassis bought for a second hand and this is more of a quick cheap project to get something similar quality to a Railroad Model.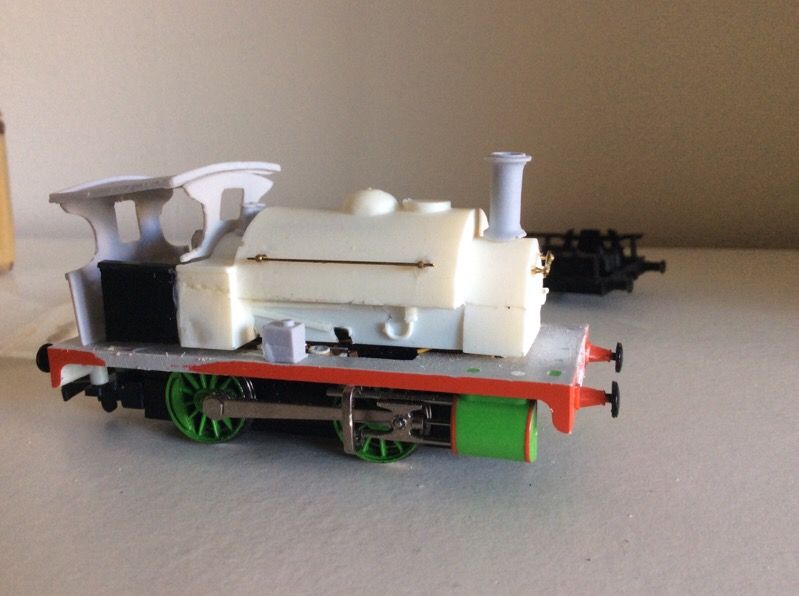 Following on from my previous Hornby pug to Ironside conversion which I was never really satisfied with the running of I bought a ARC Models Resin Moulding(A miss cast one because I thought I could patch it up and save some money) for the kit to fit on a Bachmann Percy chassis. The model had the moulded handrails filed off and the broken side of the cab rebuilt in plasticard. Then was assembled as per instructions and brush painted black followed by the addition of nameplates. It does still need numbers but I think some more filling is required on my repaired cab as they aren't very flat for numbers yet but the loco is DCC hard wired with a Hornby chip and so doesn't need much to finish off now.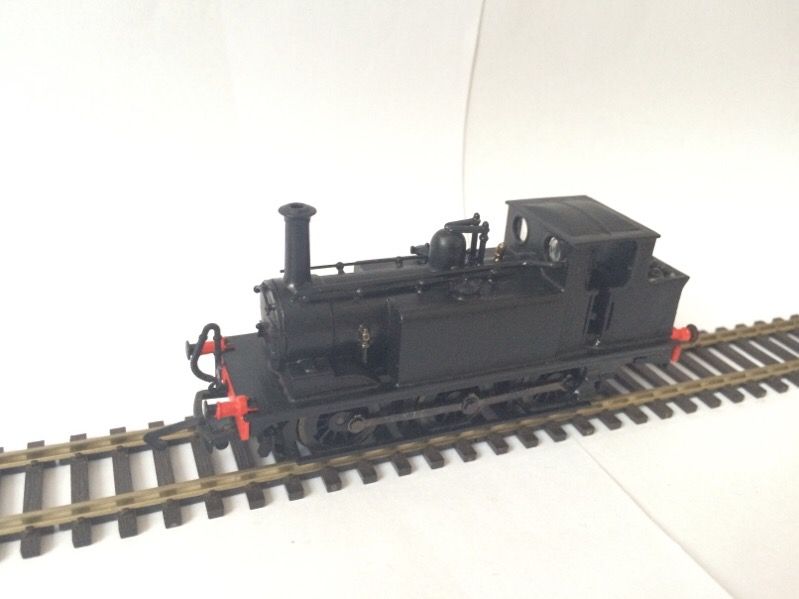 The next partially completed project is a Hornby terrier with a Golden Arrow Models bunker extension kit which has been added, filled and then painted before picking out of details with gold paint and bufferbeams. The model has nameplates but I am currently awaiting transfers as I wish to do it as early BR black with southern style "British Railways" lettering and will be named up as Freshwater in shortly before returning to mainland condition.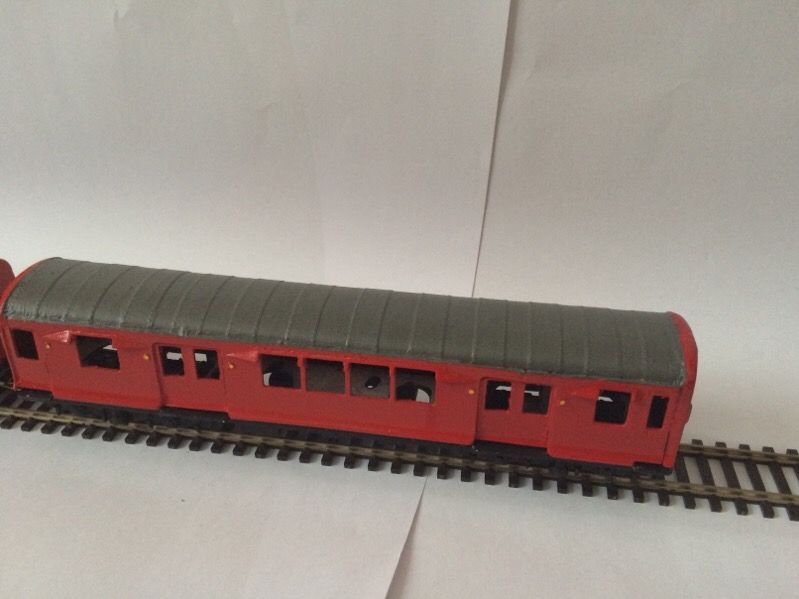 Finally is a Harrow Models whitemetal Q Stock London transport kit. After briefly experimenting with painting it in service yellow I eventually decided to paint it as a static set to be pulled by a loco or on display in sidings, so it was striped to bare metal and then I am currently painting it up.
I hope this brings you up to speed with my projects and I will keep these more up to date in future so I know I have gone through it all like a whirlwind a bit but if you have any questions or want more info about it then please let me know via a comment.
OliverSR