Well it is way overdue that I start my layout thread. So without further ado here is the story.
When we first arrived in seoul and had an apartment, on weekend the basic baseboard was constructed. I managed to get the wood cut at the shop to the right dimensions, mostly through sign language! To my amazement, everything fitted perfectly.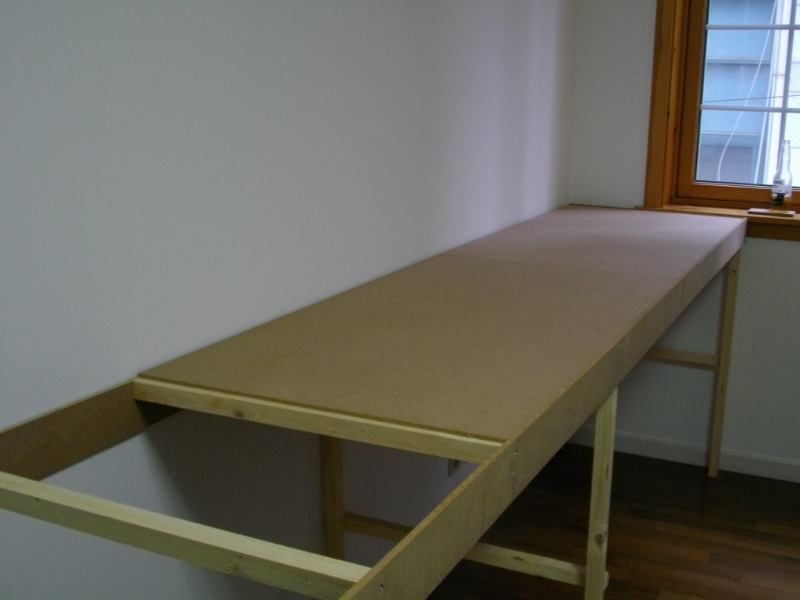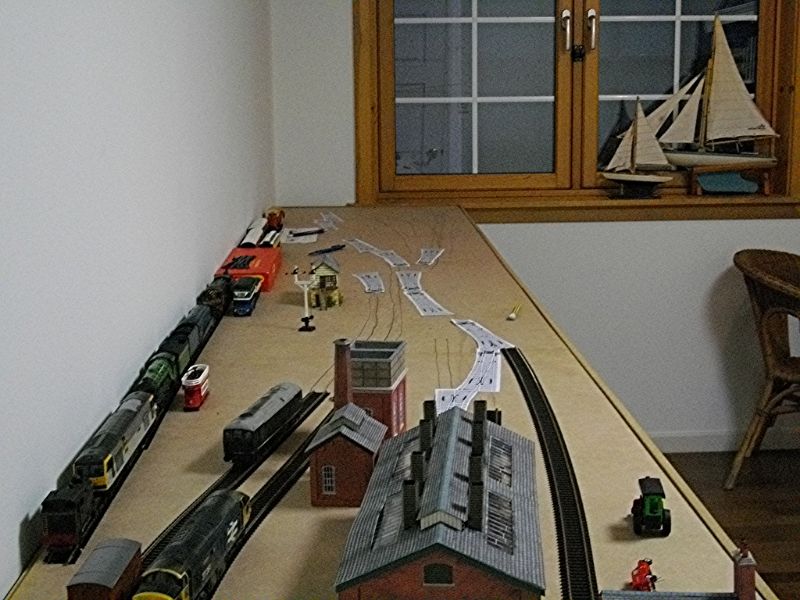 In the last picture you can see some Metcalfe engine depot buildings and some point templates for the trackplan.