Hi all,
Winter is here and the car wants to get back into the garage so I will soon need to dismantle some of my garage layout, Barnstaple Junction.
I had intended to perhaps have the Barnstaple end in the house over the winter so I could make some progress - but my head has been turned again and I have another project in mind this winter! I'm beginning to think I have commitment issues!
A trip to the show at Taunton provided me with an increased interest in an end to end layout and my mind wandered to a 5' x 1' piece of board I had kicking around. I had two spare peco medium radius points and an idea based on a simple track-plan I saw at Taunton.
Here is the track-plan I have come up with:
It has a 5' x 1' scenic section and a 3' fiddle yard at each end. The double track entry on the right assumes the beginning of the loop is off-scene. The plan included a wills occupational bridge - but I fell in love with the new skaledale GWR girder bridge in my local shop and had to shoe-horn it in! The plan is to make the era as non-specific as possible so I can run my BR blue stuff while keeping an eye on two tone green stuff and more modern traction. To that end I plan a simple hard standing next to the siding with an 'overgrown feel' to the track.
So the odd DMU, two coach train, through goods, etc.
And just to prove that it is more than a figment of my imagination:
I've added some sides and ends to the board and created the elevated section so I can lay out some track: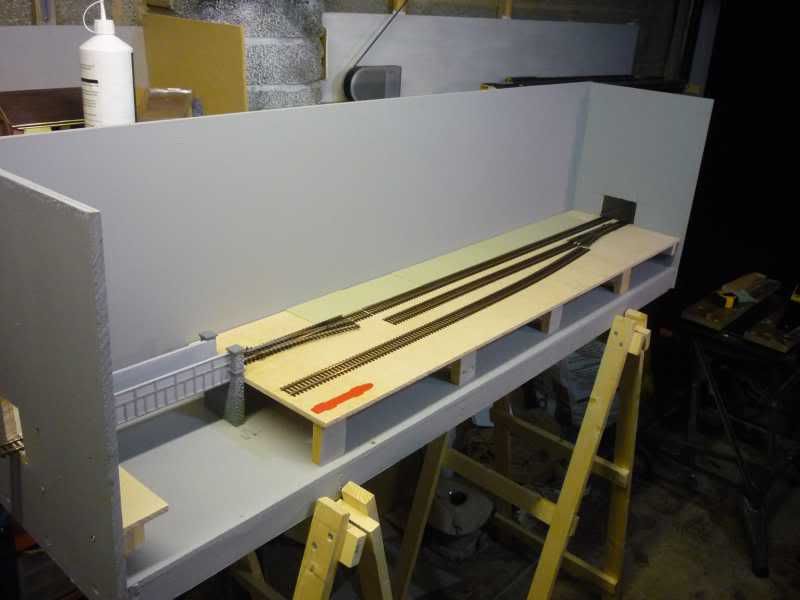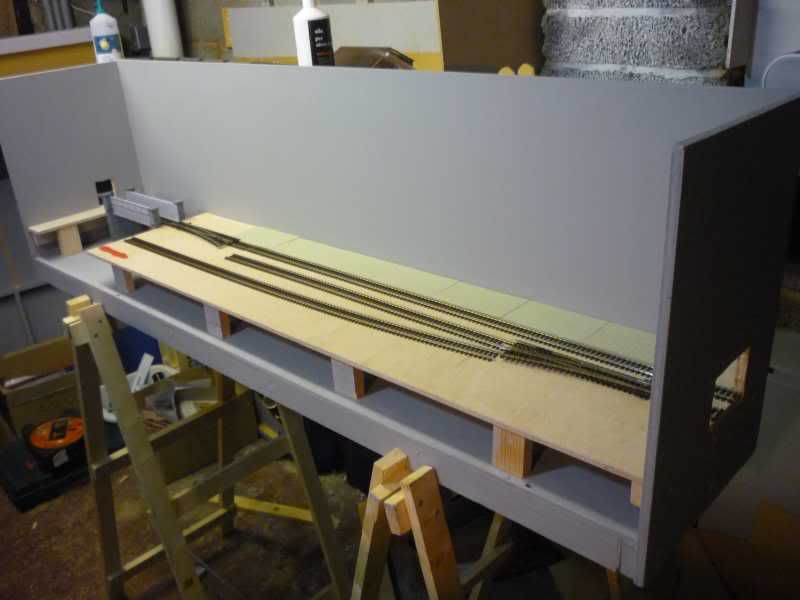 The wills paving sheets denote the platform and the bridge is in place: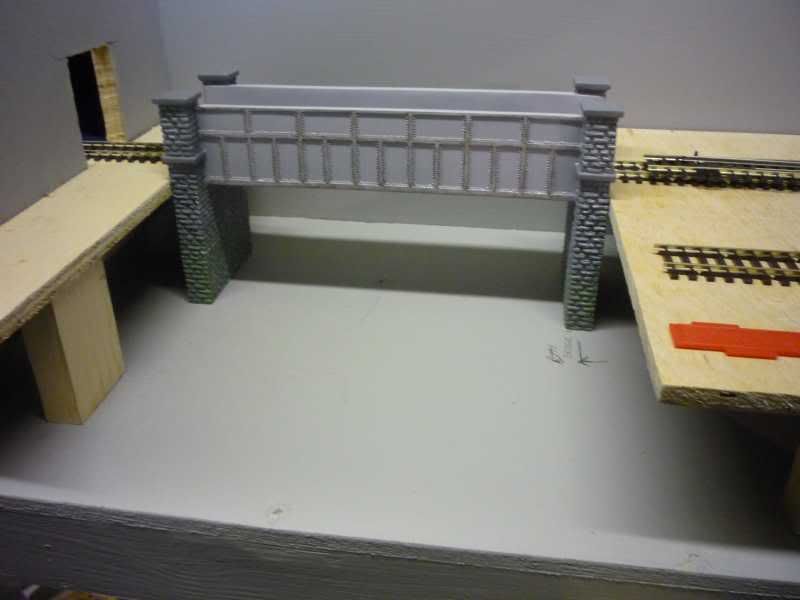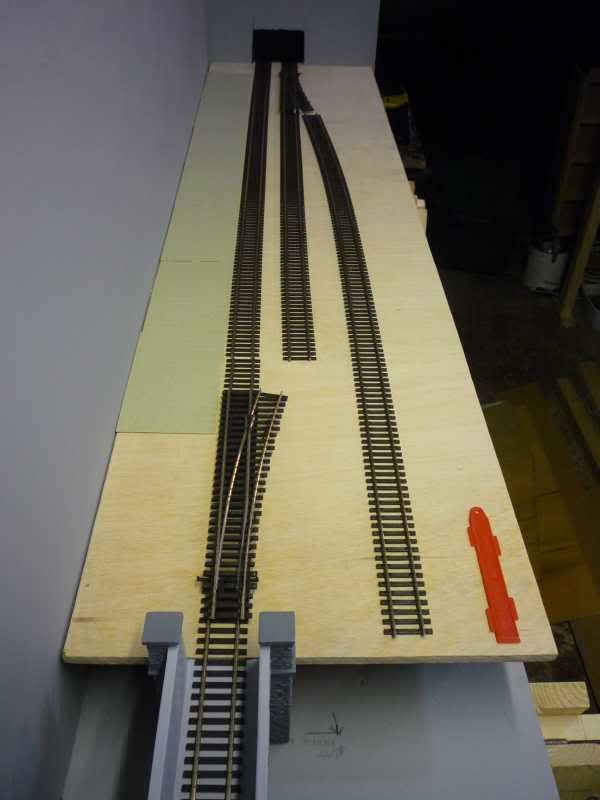 Some further info on the layout:
The track will be code 100.
The points will be 'wire in the tube'.
I hope to build my first traverser fiddle yards.
It will be designed with the possibility of exhibiting in mind.
I hope father Christmas will bring me a static grass applicator (after seeing the green scene one demonstrated at Taunton) - so I hope to experiment with that later.
Cheers,
James