Managed to grab a couple of hours in the loft today. Not a great deal worth photographing as it was fixing one of the point motor wiring (solder connection came loose causing no response from the control panel) and then spent ages working out how to cut a hole for the inspection pits to drop in. As usual not all went to plan as I have only just realised the depot building is directly above one of the supports! Why did I not spot that earlier? Anyway, thankfully the inspection pit is exactly the same thickness as my baseboards, so although it took a bit of fiddling around to cut it out, I did so without cutting through the support.
At least I will know how to do the second one now. Here is a pic of the first one fitted & wired in: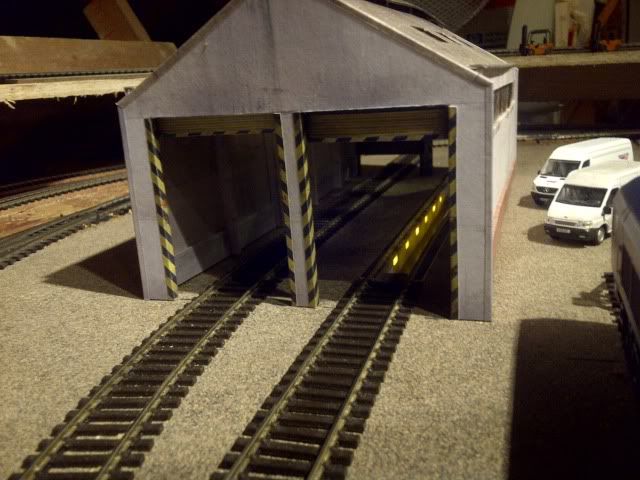 Two minor additions to the layout, a couple of white vans. One looks like it needs a wash as some joker has written "also in white" on the back! lol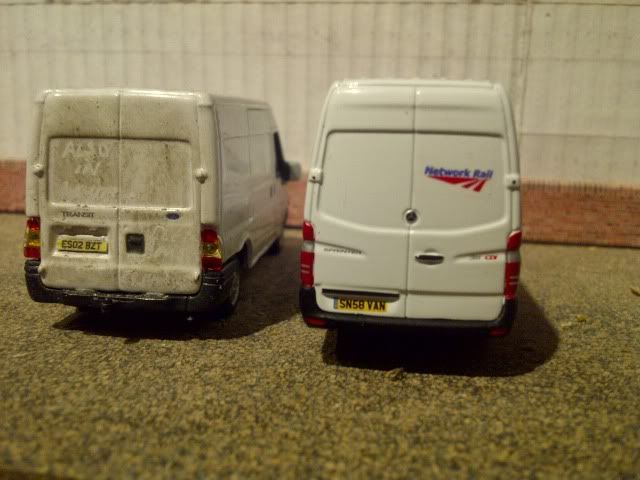 I've bought the wood to construct the baseboards for my second layout
First Avenue
this weekend, so may be spending even less time on Chadwood in the near future although I do intend to carry on building whenever possible. Indeed I have the Knightwing fuel tanks to build for Chadwood already!
Dave