This is my first attempt to post to a forum, so excuse any stupidities.
I have been constructing an "N" gauge layout based on BUXTON Derbyshire, between about 1948 and 1960. The layout is set up in a room 15ft by 15ft in an
old French farmhouse. I arrived here in 1999, but the present layout was recommenced in 2006.
The plan includes both the original Stations, Midland and LNWR, their approaches; the LMS Motive Power Depot, nowhere near finished yet; Gowhole Goods
yard which was on the Midland Railway Manchester Central to St Pancras High Peak line near Whaley Bridge.
The Buxton Town (Fairfield) backscene was all created on my computer, and has been applied as a multi layer system, 5 deep, to emphasise the depth.
The majority of buildings are produced by drawings made on the computer, then assembled; this is with the exception of a few Metcalfe card kits and
Scalescenes Roads and Pavements.
I attach a few photos, which could be a lot better, but my photographic expertise is limited, it's the eyes you know !
The layout consists of 122 points, 4 controller CAB CONTROL for all of the layout and 60+ sections. DCC,what's that ? (
D
avid's
C
omputer
C
apability).
The basis for all layout construction was local knowledge in the 40's and 50's, and FOXLINE Publications, for which I have full admiration, they are excellent.
Constructive or destructive comments will be welcome. If any advice is required I feel sure I may be able to assist in some areas of the hobby.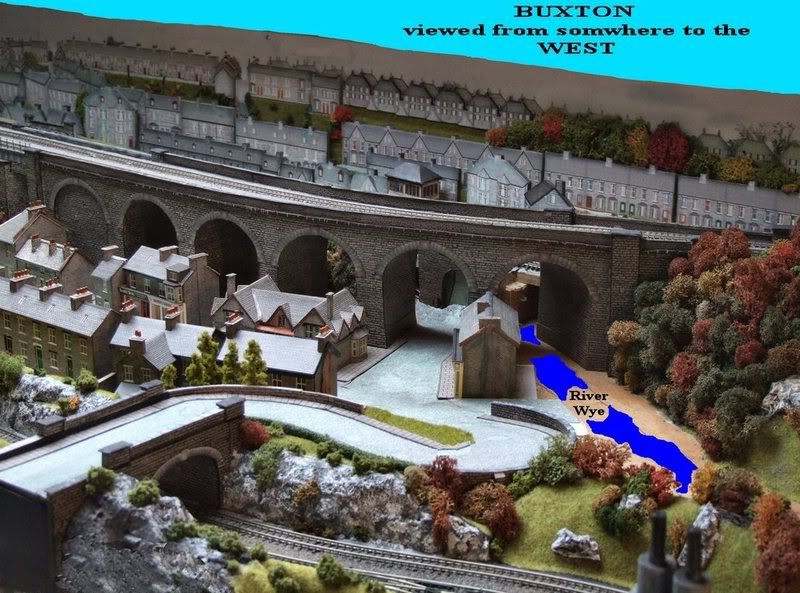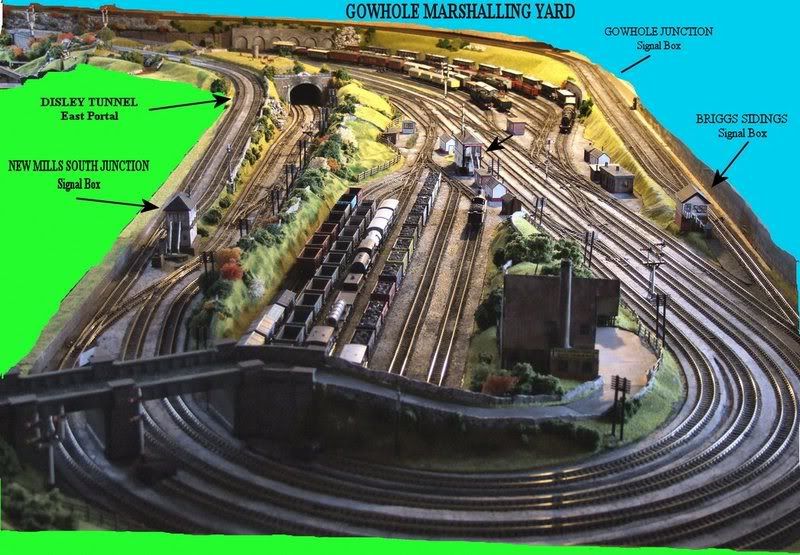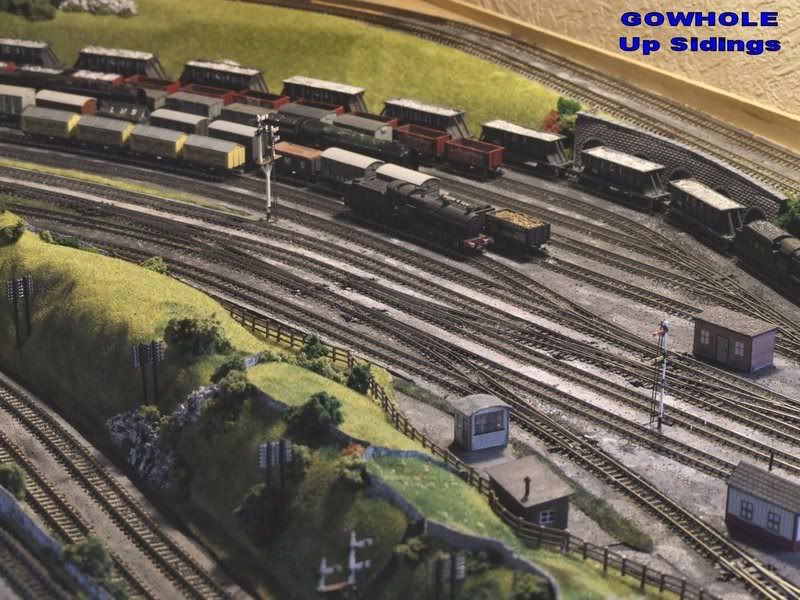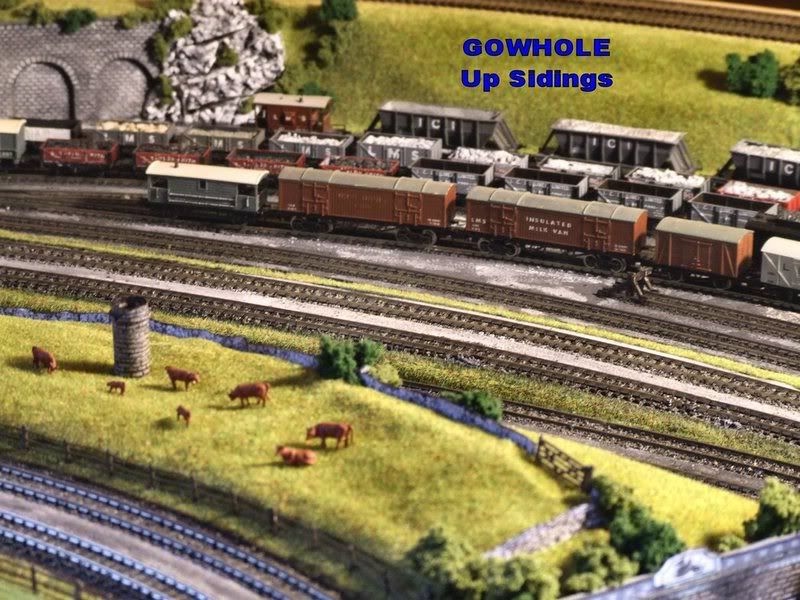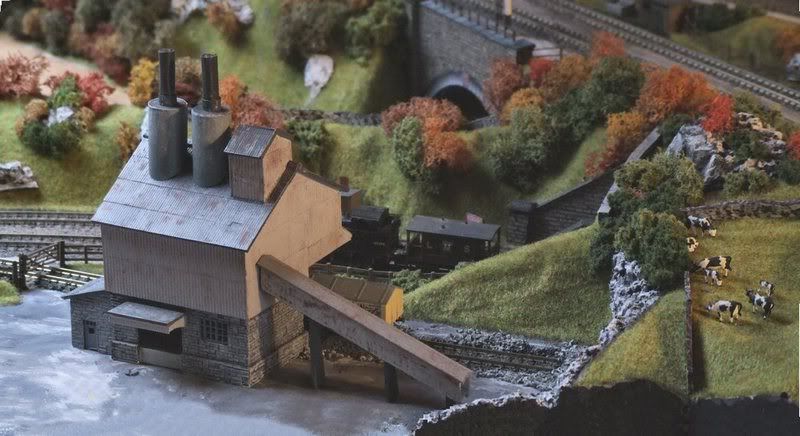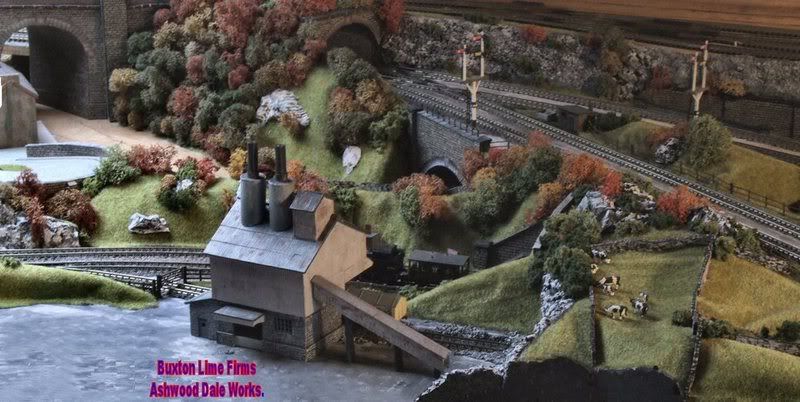 The ICI Hoppers are all home made, and mounted on Grafar Sulphate wagon chassis. The rake is 10 vehicles as the normal 16 would be too long for some sort of realism on this layout.
I will be returning to the UK for 10 days, but responses are welcome.
DavidM