Is all the turntables in the shops to big or small? Scratch build one.
What you need:
A large gear or disc (for the base)
motor and gearbox
Headphone jack and socket
A few of your best swear words
here is the items and the wires soldered to the jack and socket.
now start by marking out the track and center of the gear/disc for the jack and the track.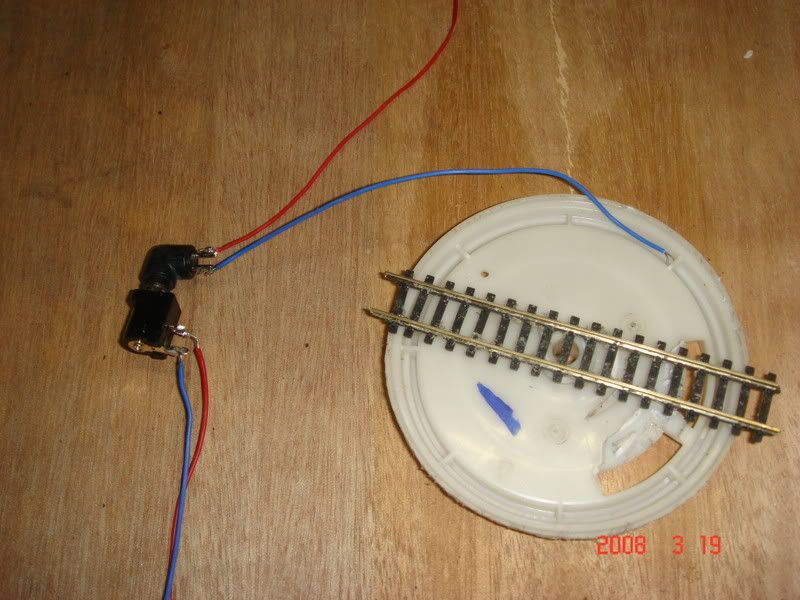 Glue or otherwise attach the jack and the track to the base. Allow the glue to set.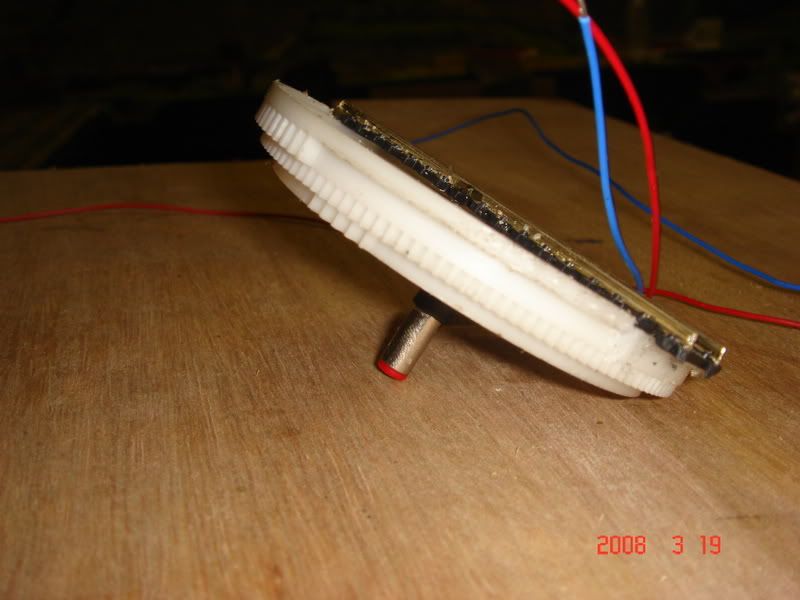 coming soon the mounting to the baseboard.