Evening all,
Following previous threads I have decided to showcase my proposed layout.
The proposal does not yet have a name, ideas welcome.
The layout will consist of two 4' x 2' boards bolted together end on.
This will form a end to end layout with fuelling point, stabling point and maintainance depot.
The scene will be based in the East Anglian area and feature heavily frieght traffic.
The proposed layout is shown below.

The below pictures show the layout in planning stage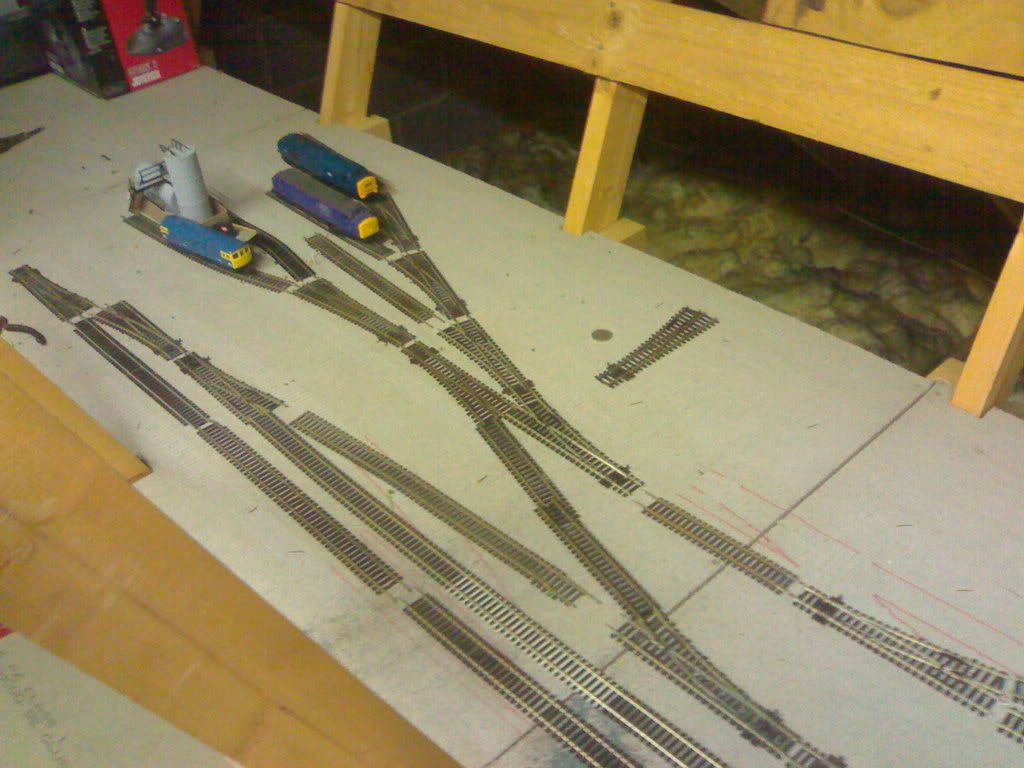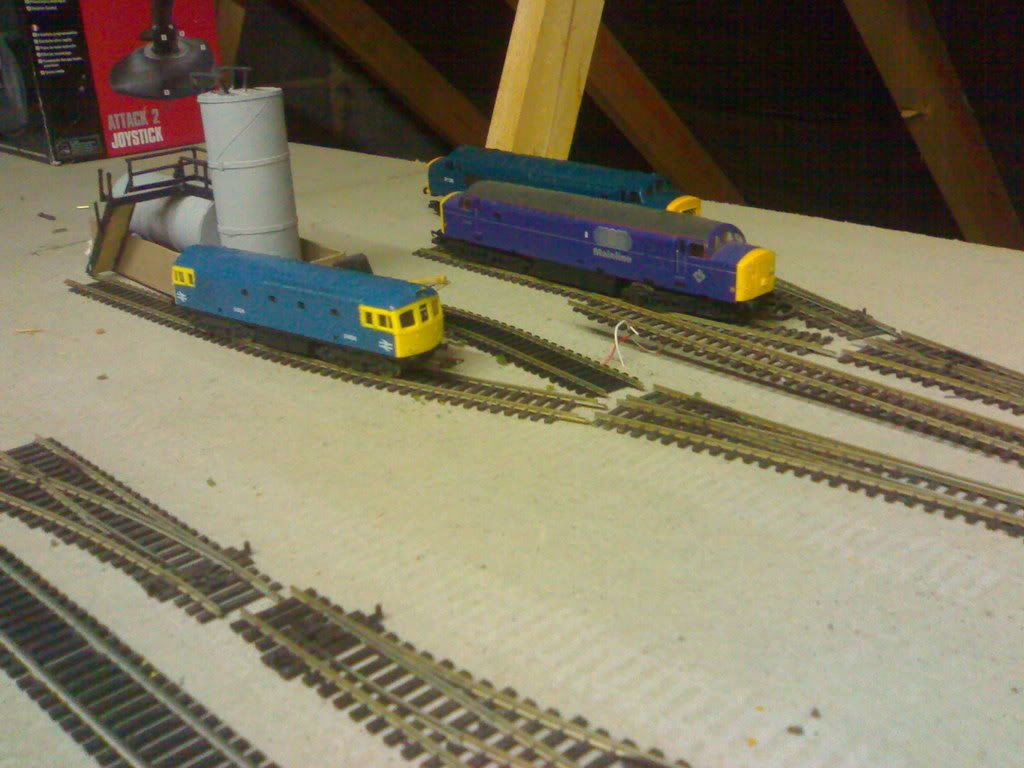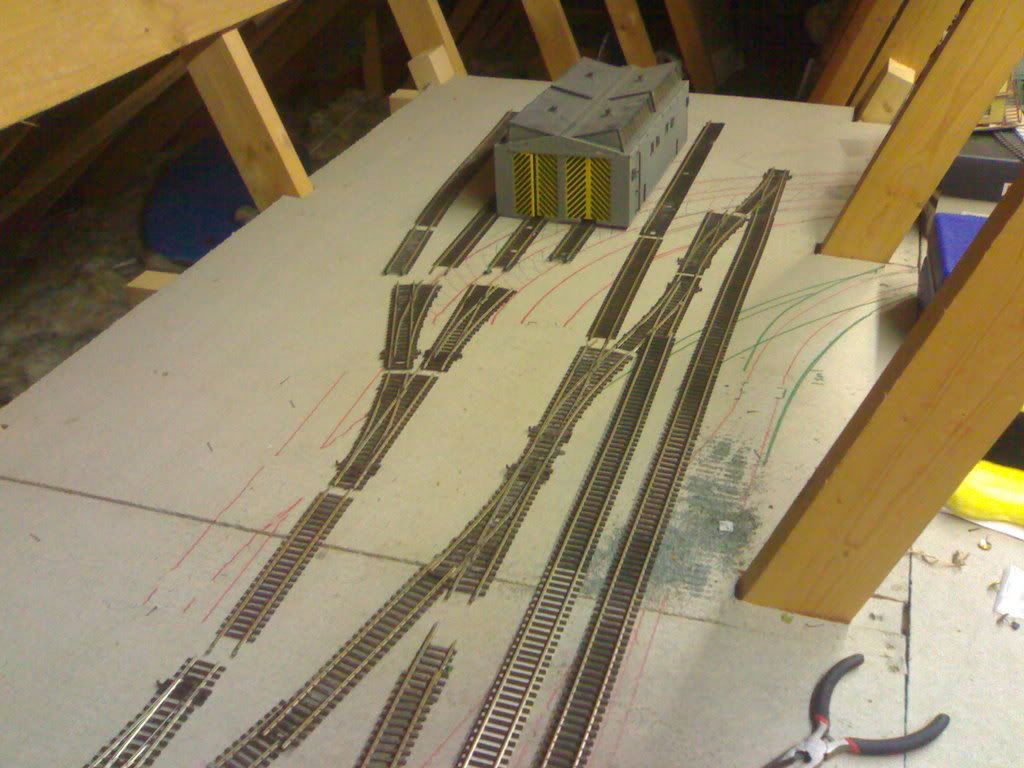 I am ordering the wood for the baseboards over the weekend and shall begin construction next week.
Construction of which will be 25 x 100 PAR with 12mm Brazillian Ply.
Any ideas on where i can source a cork bed?
All comments are more than welcome.
Will post pictures and updates as and when.