Posts: 13487
Joined: Thu Mar 11, 2010 12:06 pm
Location: Bottom end of N. Warks line
---
That's impressive! But would suggest wearing hygiene gloves (available at most chemists) at the painting stage whether using brush or spray!
---
GREAT CLINIC!!!

Thank you for sharing it.


Daniel
---
Posts: 155
Joined: Fri Sep 15, 2006 12:23 am
Location: Looe, Cornwall
Didn't have any tissues available but found an alternative………now all my tarpaulins have "Now wash your hands" printed across them…..
Best regards David
Please let me know if anything in my post offends you......I may wish to offend again.
---
Thanks for sharing that. Very inspiring.
---
This one was made out of a sheet of newspaper and painted with black powder paint. The painting made it sag quite realistically. It was meant to be temporary, but it's still in use decades later
.
---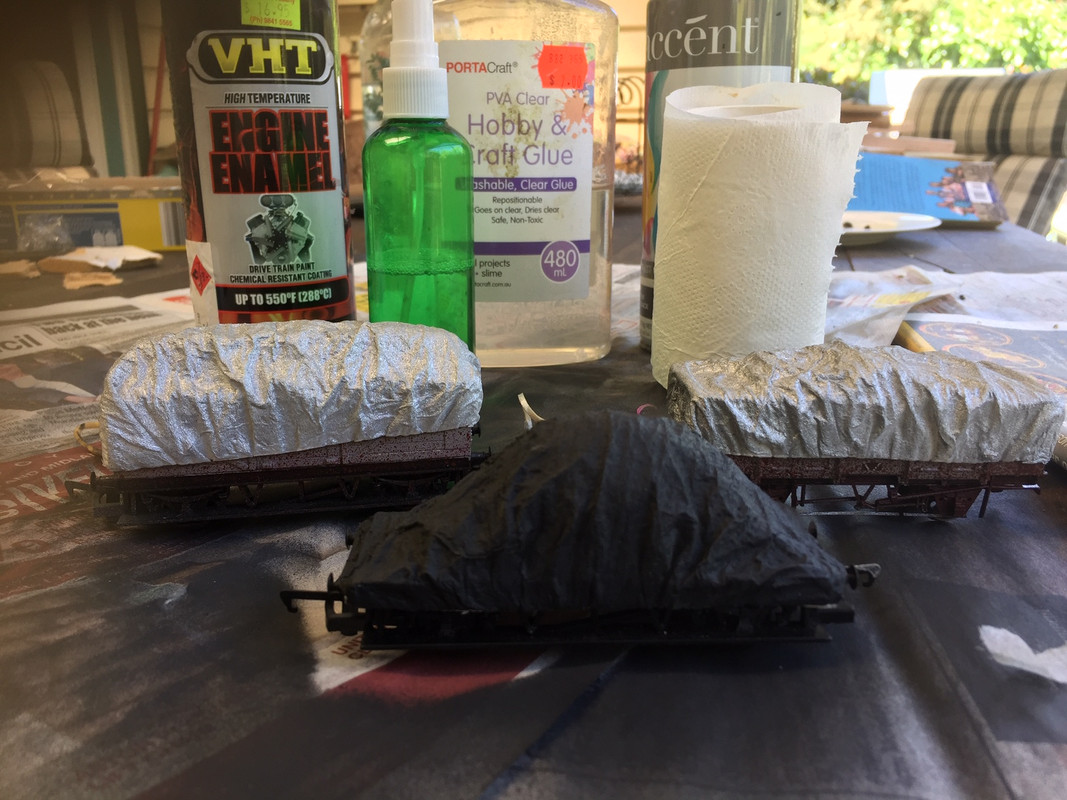 Result!
When I watched that youtube, another one popped up, explaining the same method. But it all works fine. I used toilet paper, and when I sprayed the glue on, it all turned puffy, and I figured it was going to look more like an eiderdown than a tarp. But it shrank in the sun.
Voila!
---
---
Return to "New discoveries???"
Who is online
Users browsing this forum: No registered users and 1 guest