The Traincontroller 9 User Manual, page 128, says: "Traincontroller Gold provides the possibility to perform all speed measurements with third party measurement facilities ...". Koploper and iTrain offer the same feature … the speed table can be manually edited. This greatly speeds up the calibration process.
Of course I liked to try this out. A commercially available speed measurement device could be an option, but I thought it much more fun to build one myself. Less costly too … cost price is just around € 6,-.
Part 1: The hardware
. Build instructions with pictures.
Part 2: The Arduino software
. Explanations and of course a download link for the software, plus a short video that shows it in action.
Part 3: Speed profiling an engine in Traincontroller 9 with an external device
. A step by step guide and a video.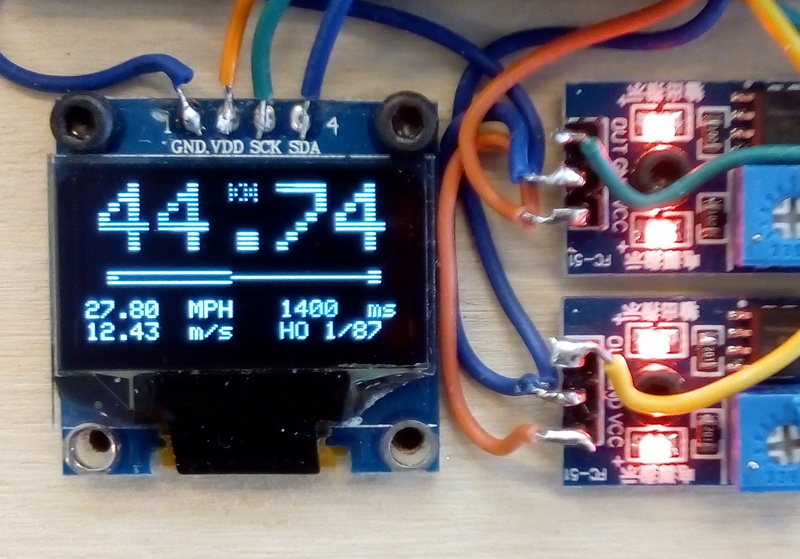 ...