Some more lengths of straight track have been soldered together for Hadley Wood's fiddle yard and most have now been laid. I'm now reaching the end of the second board!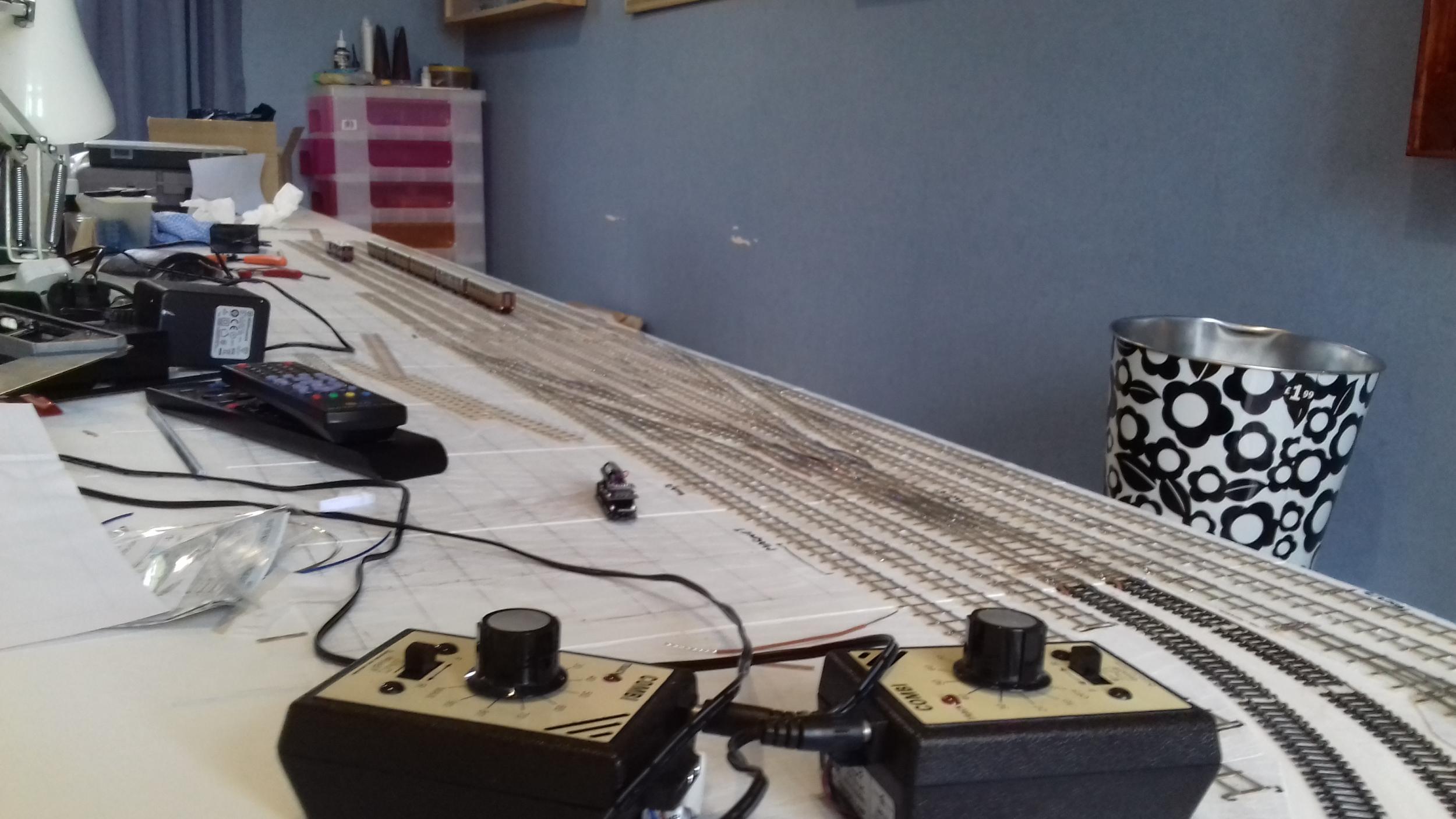 The five Gresley coaches and three wagons are already getting a bit lost in the overall size of the fiddle yard. The center two loops will be able to hold fifteen coaches, or (more importantly) at least forty five coal wagons as well as a loco. Once I've replaced the Rapido couplings with my wire hook/loop arrangement, I'm hoping that the distance between the wagons will close up sufficiently to bring the total to fifty coal wagons. The next two loops will hold the equivalent to twelve coaches (plus loco) and the next two beyond that will hold nine (plus loco). The outermost loops will act as feed/holding lines for the kickback sidings.
You may notice that the loop (currently a siding) nearest to the camera isn't as long as the other seven lines. This is because it will have two turnouts that will feed the inner kickback sidings. These are currently being built as a single unit.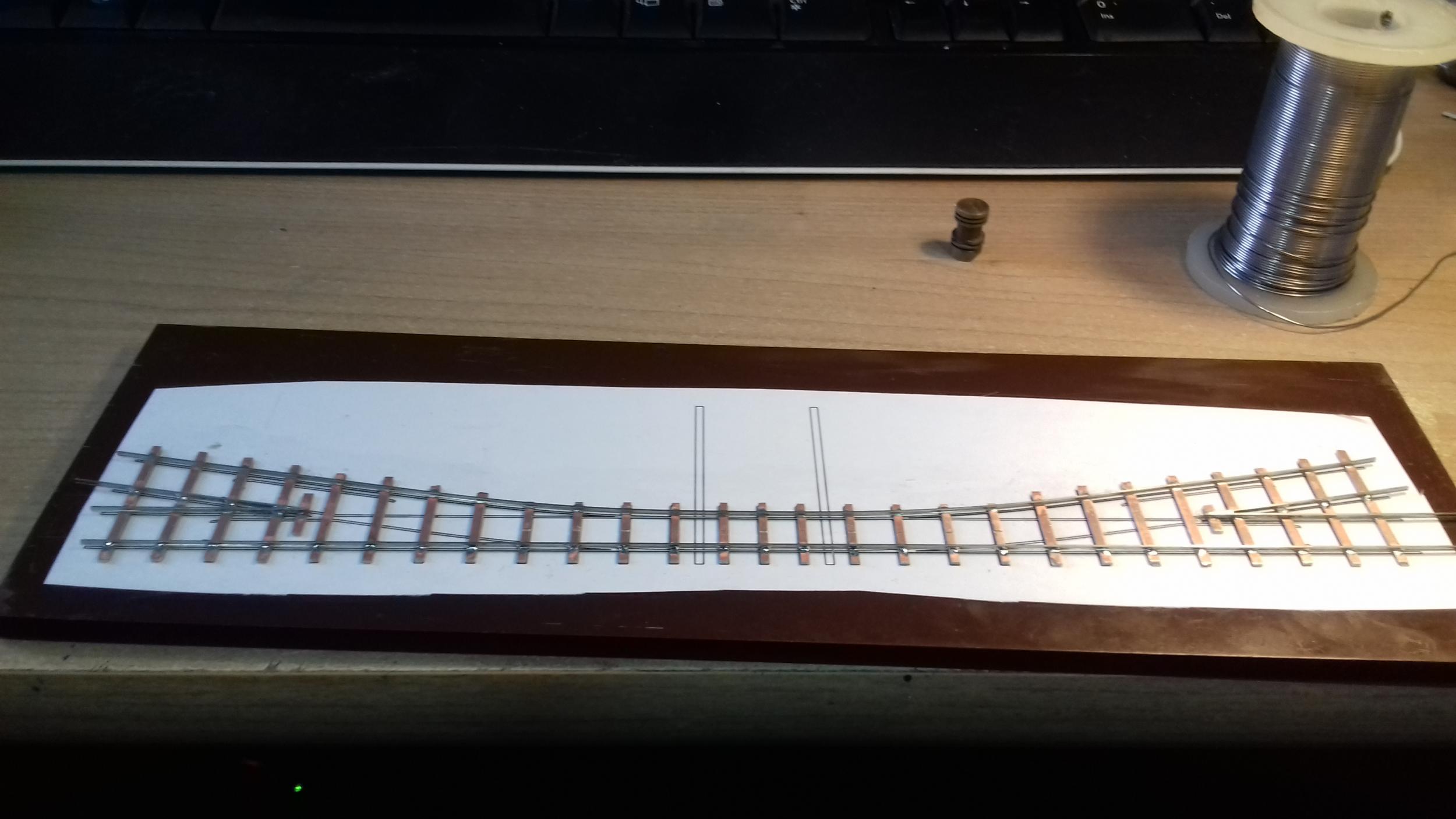 The red box below indicates where this will be located on the trackplan.

In case anyone is interested, I did some rough calculations to work out the number of solder joints in view. Not including the beginnings of the wiring, there are approximate 3,500 solder joins in view in the first picture!