Today, after about a year of on and off building, I completed these Roxey kits.
The story began when a friend brought a box full of these kits to the clubhouse looking for someone to build them for him. Like a mug, I stuck my hand up, not appreciating the saga that would ensue. I have bashed around RTR coaches before now but never actually completed a kit (never mind 5) like this.
Opening the box, you get this: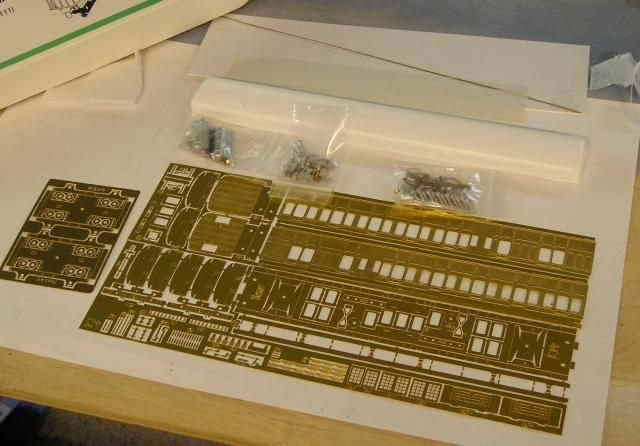 No surprises. Mansell wheels were supplied as a separate item.
My greatest difficulty was the 6 wheeled chassis - I'm still not sure what kind of radius it will negotiate.
Construction is relatively straightforward soldering. Instructions are quite good although there was no advice on how to do the alarm gear and gas pipe/light switch. I figured it out.
So, after a lot of effort, I ended up with these: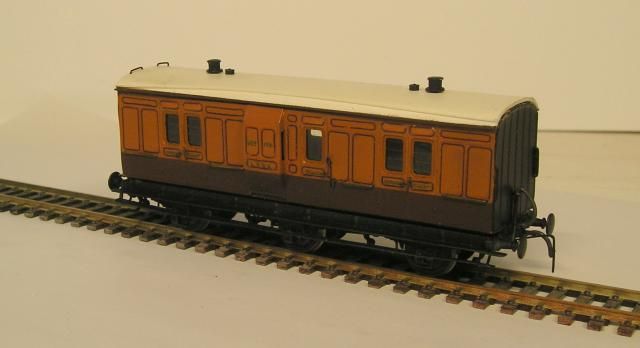 Brake van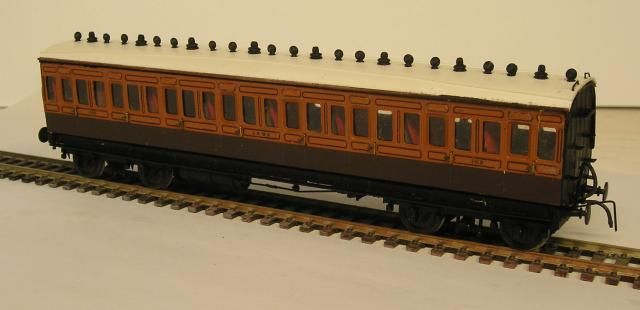 All 3rd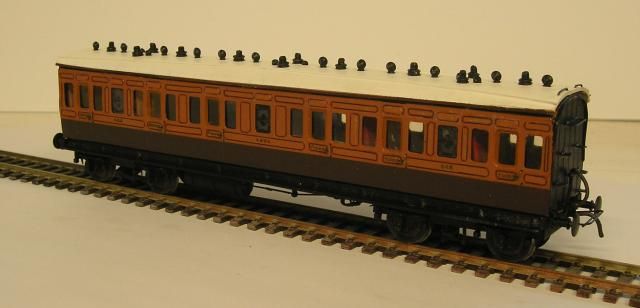 6 lav Tri Composite (1st, 2nd and 3rd)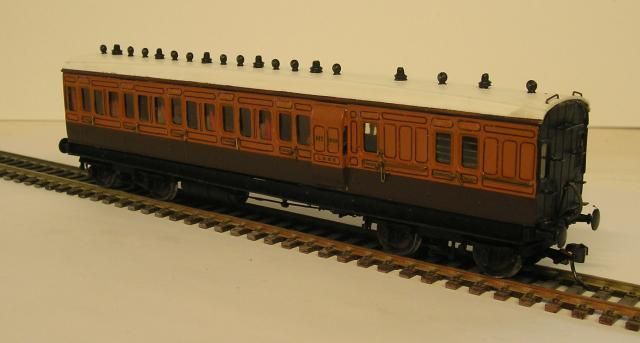 3rd Brake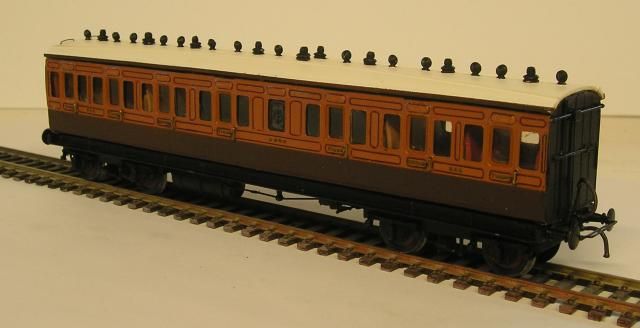 2 lav Tri Composite
Livery is an attempt to replicate the 1906 Salmon which is quite a bit darker than the 1912 version (the livery of the beautifully restored Bluebell Railway coach). I used E.F. Carter's Britain's Railway Liveries, 1825 - 1948 as a guide to the colours.
Lining is transfers that I made using Powerpoint printed onto Microscale clear transfer sheet. It's a bit hard to see but it has a black band with an outer red band.
Lettering is HMRS Pressfix.
Lots of lessons learned and great experience. I'll do better next time, although I doubt I'll volunteer for something like this again.
John