At warley I spied at a stall a old playcraft class 21. After seeing one of these bought in front of me, before I had a chance at my local model shop I was instantly interested. I like the model mainly due to the shiny gears and well built appearance. In the end I got it for £5!!!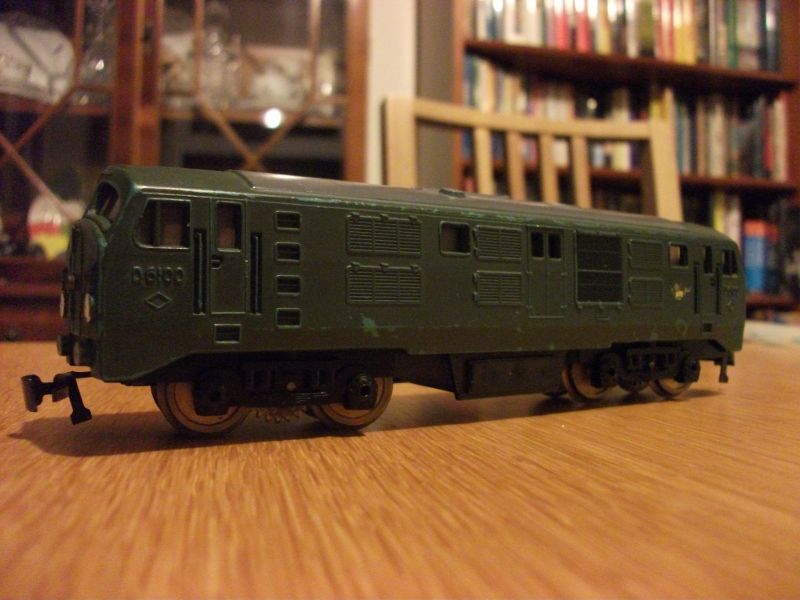 Since it cost me near to nothing I thought i would try the most ambitious (and cheapest) project I could. I decided i wanted to strip and repaint the model as well as replacing the buffers and the bogie sideframes as all the rest of the model look all right to me (i'm not to fussed about accuracy as long as it looks the part). In the electrics I have decided to fit a 8 pin DCC socket as they were "cheaper than chip's" and if it worked well I could always buy it its own decoder later. I wanted to try fitting directional lights too. After testing the motor I decided it would not be suitable for DCC but I had to hand an old motor and bogies from an underground ernie train which I decided to integrate into the chassis.
Before Christmas I had started stripping the paint off.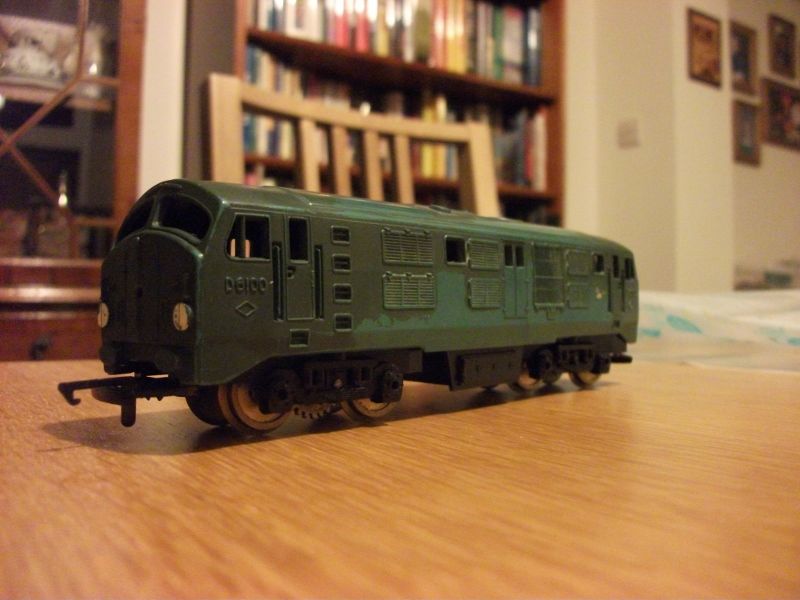 And tonight I decided to fit the new power for the train.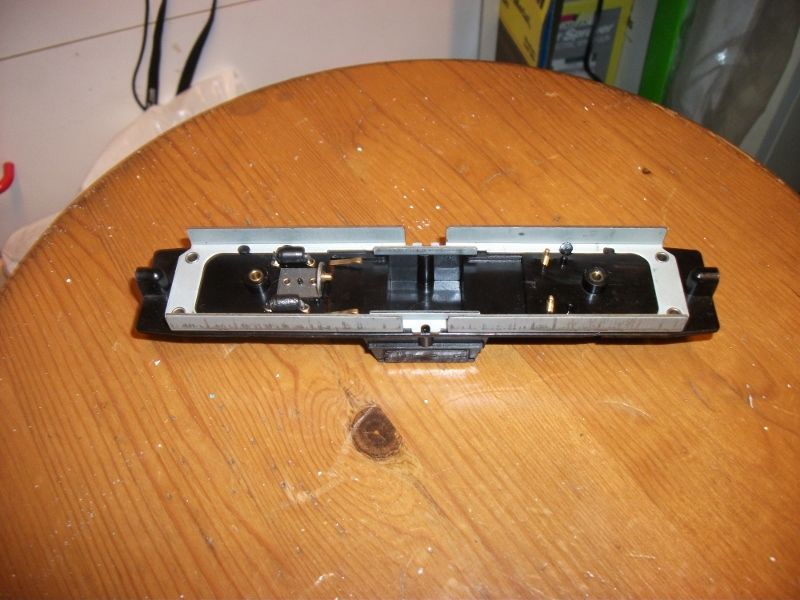 I cut some massive holes into the chassis and after a lot of filing away I made the holes the right way to fit the chassis.
This is the state the chassis is currently in and I have tested it by powering it by crocodile clips and it works a treat.
The next step is to glue it in place