As a part of a main theme on my forthcoming new model railway project, I recently found some photo's that I'd taken last year of my initial starting to build a scratchbuilt scrapyard crane for my project, the photo's in this post will include those
all important
"
how I made this
" tutorials that I like to post, I've only just re-discovered these photo's finding them buried amongst my other modelling photo's

We start with the
claws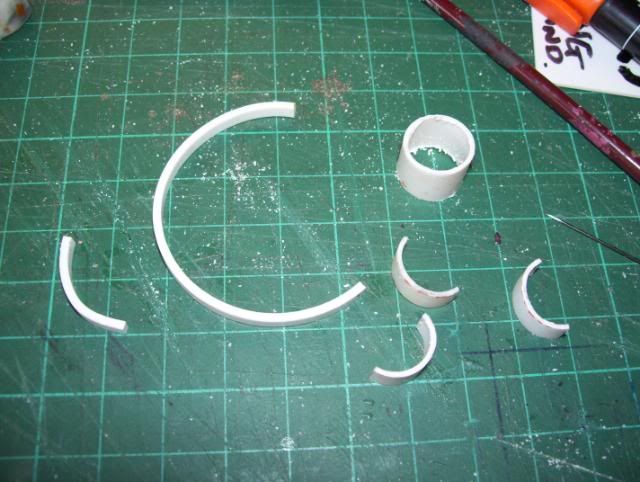 Evergreen styrene #236 (12.7mm round tube) & evergreen #155 1.5mm x 2.5mm (strip) were used here for the claws.
2 sections of #236 were cut approx 3mm wide, then both were cut exactly in half. Then I think I used Evergreen strip #155 (1.5mm x 2.5mm) wrapping it around the outside of a tinlet of paint, then wrapped around a marker pen as to gain a curved profile (long curved piece of styrene seen in photo) , once a decent curve was achieved I overlayed this on one of the #236 claws marking with a pencil where to cut, cut the #155 strip into smaller lengths & put these curled up inside the recess of a paint tinlet lid as shown below...
I left the #155 strips for a few hours curled up, then fixed each of these to the outerside of each #236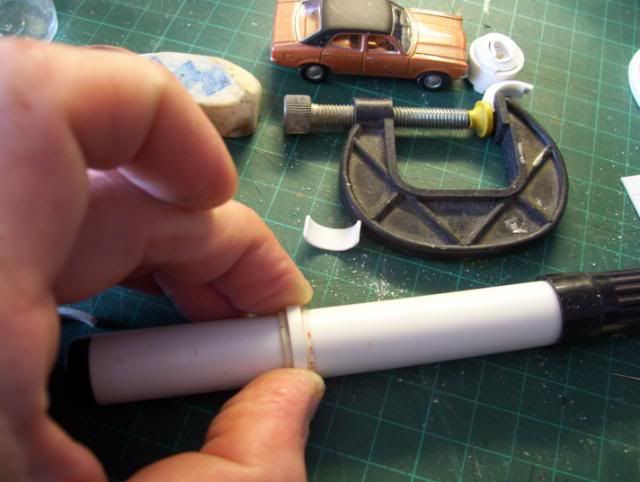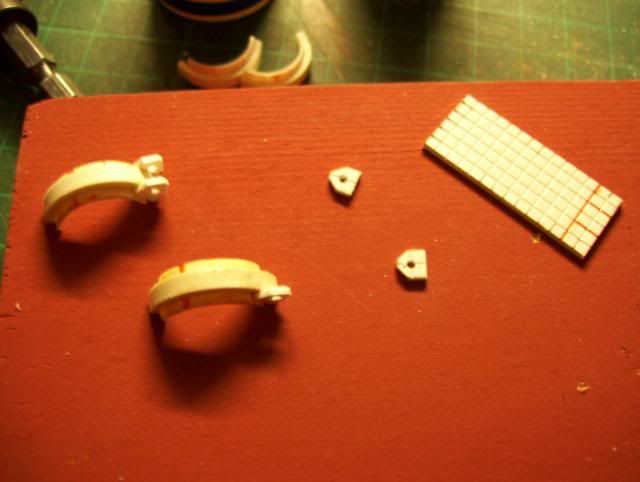 I used Evergreen #4501 embossed tile , 8 of square tile sections cut as shown , then I drilled a 1mm hole in the centres & cut off 2 corners on each piece.
Attatching the above on using plastic weld , allow to fully dry , then the tips of all 4 claws tapered down with a file , not fileing too much & ensureing each claw is alike.
The tube section in the centre (plastruct TBFS8) will be the main holding for the 4 claws as shown in my next post...