A few more vehicles for New Street, starting with...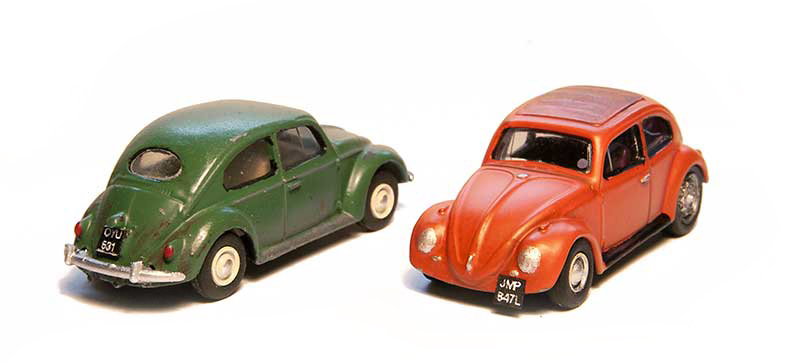 The VW beetle (this is probably asking for trouble!)  Both from Oxford Diecast.  On the left I filed off the canvas roof and filled the back window to make an earlier oval window version. This is based on the actual car that a chap I used to work with owned but he did a load of modifications to it not long after he found it in a barn.  On the right a 'cal-look' version. I ground of the bodyside trim and that on the bonnet off as well as filling in the holes for the bumpers.  The front suspension has been lowered and on the back some wheels from a Cararama Porsche.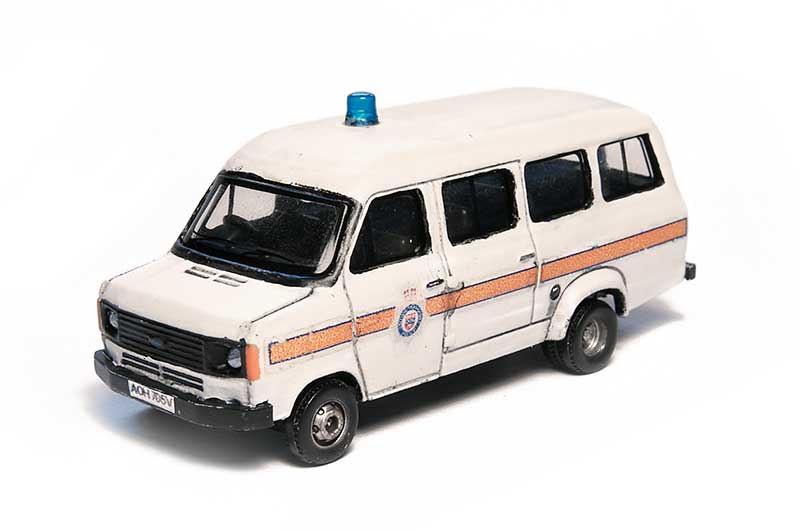 Long time followers might be aware of my liking of the good old Mk2 Transit.  My small fleet being a combination of ABS bonnets and Corgi bodies.  However now theres Tiny City.  A Hong Kong company that does MK2 transits ready to plonk. All of far eastern prototypes and mostly bus type bodies (they do a handy looking ambulance by the way).  This one was stripped and re-liveried into British Transport Police livery. My liking of the mundane is pretty well obvious by now however the BTP offices were at  New Street station in the 80s and there was always a police vehicle or 2 parked at the station.