Hi everyone!
I've managed to sum up the courage to work on a few projects to run on my new layout Hermione Isle- follow the development here please -
http://www.newrailwaymodellers.co.uk/Forums/viewtopic.php?f=22&t=47864
- though I'm sure I'll end up asking more questions than answering any
As for the 'works' that are happening or have happened lately, here's what to expect:
When I was younger, I had a subscription to Thomas the Tank Engine magazine, which sometimes came with toys that rather conveniently fitted the ERTL system.I'm sure many of you will recognise it as Bill/Ben, or Alfred/Judy, the Bagnall shunter.
I had the thought of fitting this toy to an 0-4-0 chassis for a different little shunter, though finding a Dapol shunter chassis, or a Hornby chassis with a small enough motor, to fit is seeming quite a struggle. I unfortunately didn't take photos during its preparation, but I didn't do too much other than take it apart and file off any moulded detail and removed stickers by heating the glue with a hairdryer and then peeling them off. I also removed the toy couplings and sadly basic buffers.
When I find an appropriate chassis, I'll create a floor and running board out of plasticard (the body needs something to sit on, after all), and paint the model in a dark purple with white and silver lining... if I can manage that.My painting skills are notoriously poor.... but I can manage to paint the buffer beams red.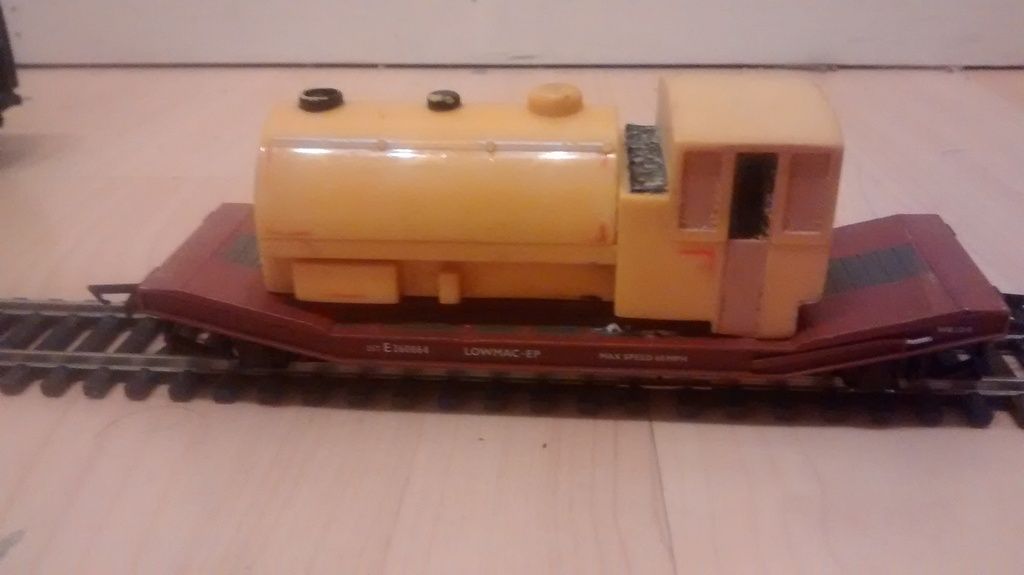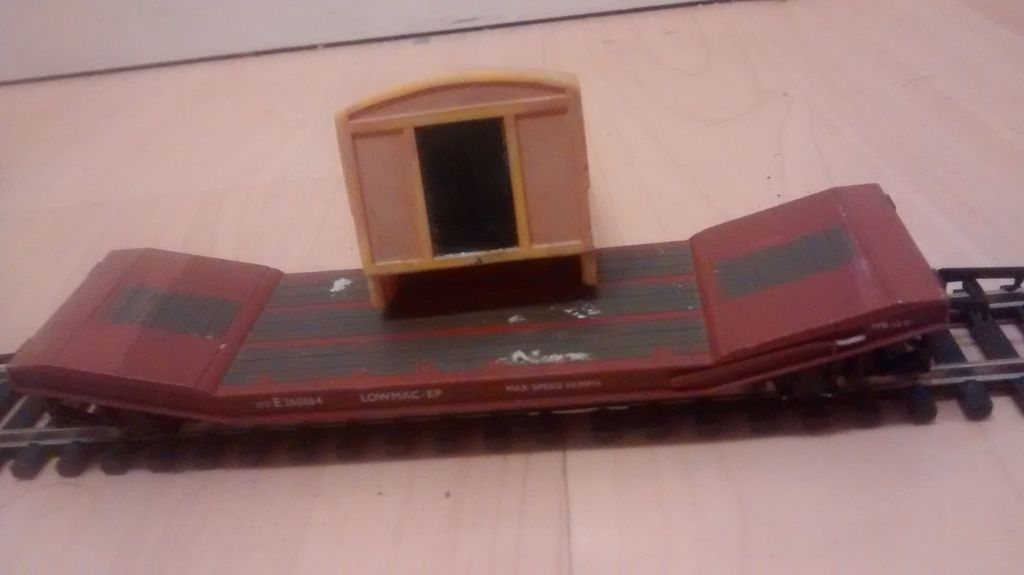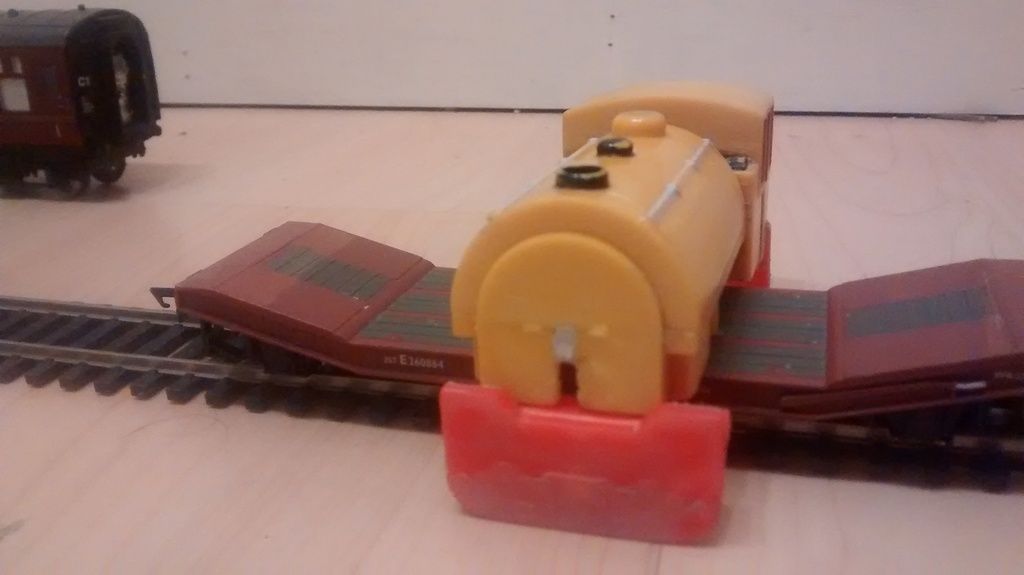 My second project follows the toy theme (I seem to like taking things apart, or putting things together in new ways..)
On a visit to my grandparents years ago, we all went to the Romney, Hythe and Dymchurch Railway (Still one of my favourite places to be in Kent midsummer). My brother bought a die metal' pullback and go' tank locomotive that was good, we had a load of fun with it, but sadly the winding wore out, and so I was given it for tinkering.
Now, this model has been stripped of its paint, and I sadly lost the cowcatcher and smokebox door, and the funnel for it years ago, but I'm sure I'll find suitable replacements.
I used Wilkinsons paint and varnish stripper, and left it for the recommended hour to soak and eat through the paint.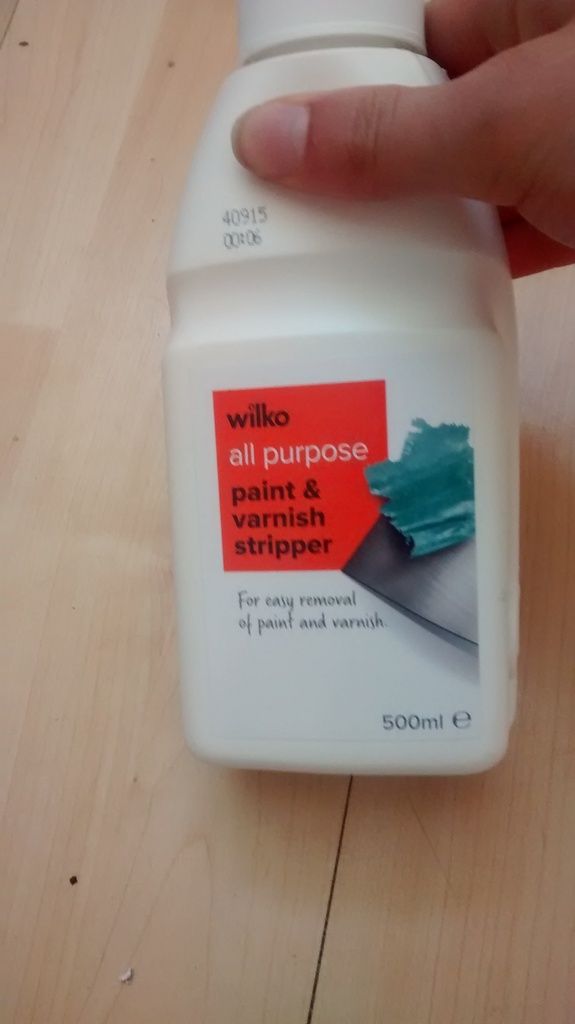 Following the instructions further, I scrubbed the bodywork under a hot water tap with an old toothbrush. This was followed by a rinse with washing up liquid, then the body was replaced in the tupperware box and covered with caustic oven cleaner, a little dishwasher rinse aid, and boiled water, and left to soak for about half an hour, then a repeat toothbrush scrub under hot water.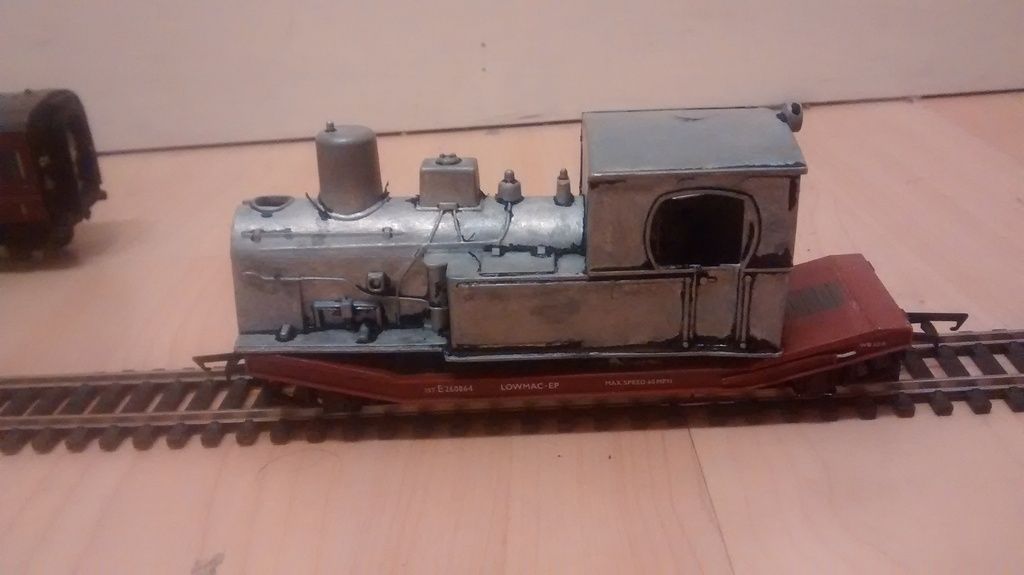 Not all of the paint has come off, but that doesn't bother me. It's enough to apply a primer, which will be my first buy from Halfords! I'll fit it to a Hornby 0-6-0 chassis after I make a floor/buffer beams out of plasticard, glaze it with some clear shirt-collar plastic and try to source a funnel and a smokebox door (though I'm sure I can find one of the latter on a Hornby 0-4-0). As for the paint scheme, I might repeat the livery above, or employ something green... Or black. I don't know what to do colourwise!
I'll do a second post soon, this one seems to be growing exponentially and I don't want to get too carried away
Thanks, Alex!!