Bachmann Seacow/Sealion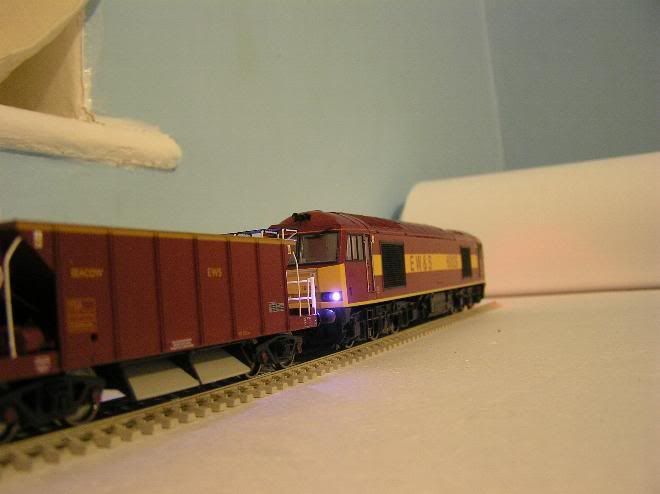 will get better pic later
Name-
Sealion/Seacow
Manufacturer-
Bachmann
Liveries available-
EWS, Engineer's Dutch, Olive Green
Rivals-
Hornby Seacow/Sealion, Lima Sealion
The Seacow has to be my favourite prototype wagon, even if I'd never heard of it until Hornby released their model of it.
This Bachmann example is of a rivetted body Seacow, as opposed to Hornby's welded version. Both are seen in reality but the rivetted version is apparently more numerous.
It's nicely weighted, seems heavier than Hornby's model, even though I've only held that in a box.
The detailling is great with mesh over the end platforms and on the flooring. The mesh canopies are full width unlike the smaller ones on Hornby's model, although both are correct.
Handrails are well made and strong in metal as are the end wheels. My mdoel however had one of these missing, possibly from being in a display.
It runs smoother than any other wagon I have, great behind a Class 60! It has no sprung buffers like Hornby's does but they are well made and painted black.
Separate brake wheels and ladders are provided and look to be as well done as the wagon.
Overall another great Bachmann wagon!
Rating- 10/10.

Good points- Detail, running.
Bad points- None.