As I mentioned in my returning post, I have sold up most of my N gauge to afford to move across Ireland from Wexford to Waterville and as I knew in future I would have less room for a layout I decided to switch to N. Some may remember when I first started in N with a layout I was trying to build before called Crawford which never got very far and I ended up selling that stuff and returning to 00. Its a shame as I had a nice set of locos, especially the terrier and class 14, but at the time I did not know what the future would hold.
So having decided on N the first thing to do was acquire an engine, and having owned and loved one before I knew there could only be one candidate, the Farish J94/Austerity tank in NCB Blue, and at this time I managed to get a cheap lima wagon from marks models display cabinet second hand in Dublin. Here they are: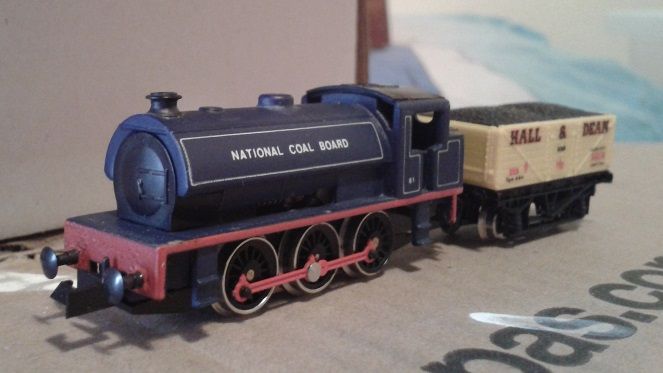 There was the issue of having no track but on ebay I managed to geta peco started set, older version where the circle is made up of ST-3s iinstead of ST-12s. I also managed to dig out an old red knob hornby controller, my n gauge double decker bus and the american freight wagon Sinead's aunt got me and set them up ro run: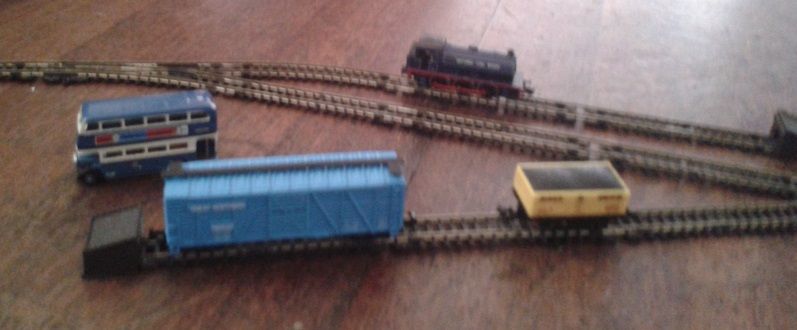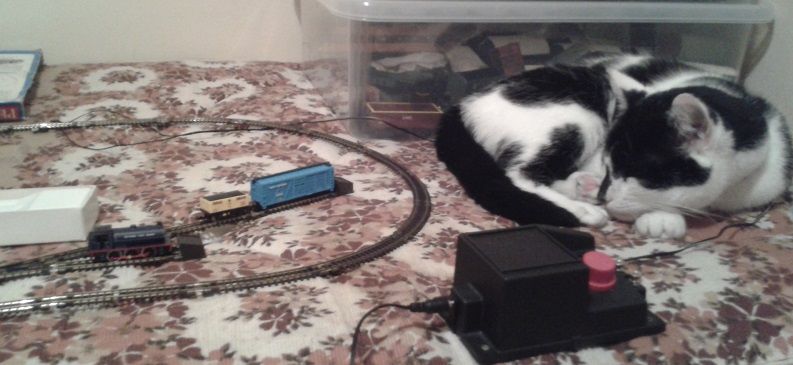 (as you can see the cat isn't as phased by the N gauge as the first time, when he tried to eat the terrier!)
Eventually I saved up enough to afford a coach, and as I liked the look of it, I bought a BR Gresley Blood and Custard restaurant coach: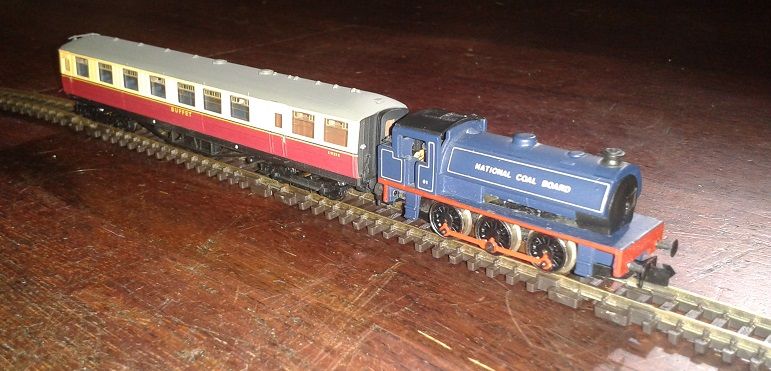 Following that I decided to do what I did the time before and buy some peco kits, I went for the NE brakevan and mixed my own paints to match the colour of the paint on the NE brakevan at the middy, and a rake of 5 16ton mineral wagons, however they have issues with their couplings being kits, partly remedied with white tack in the coupling mounts. I don't think they turned out too badly: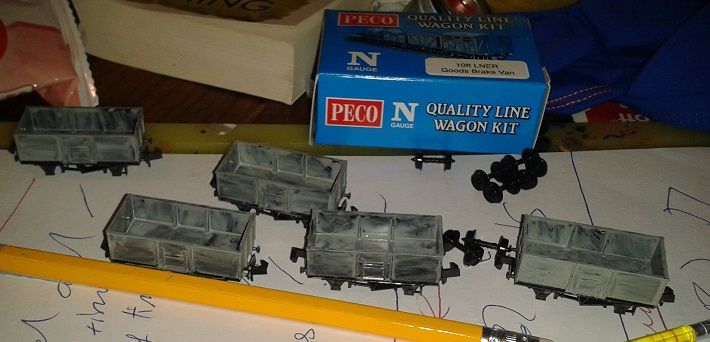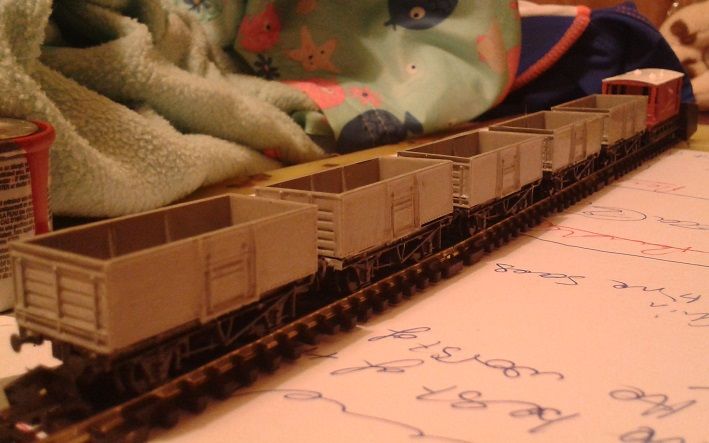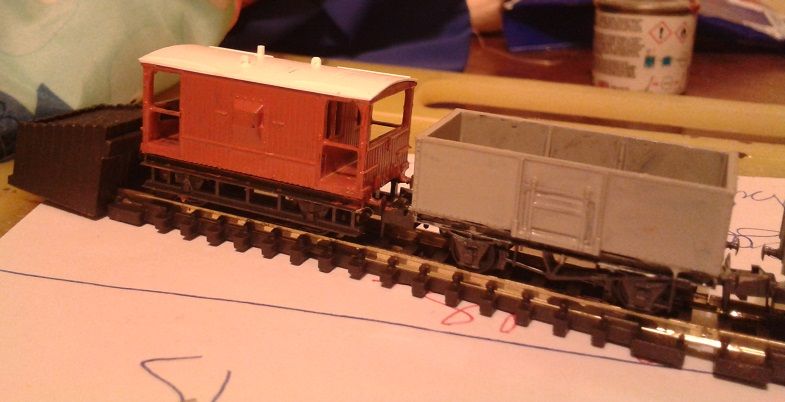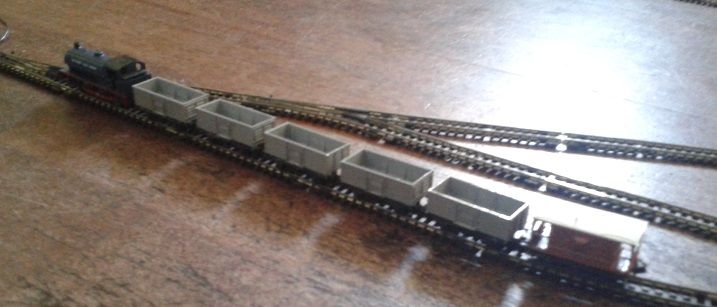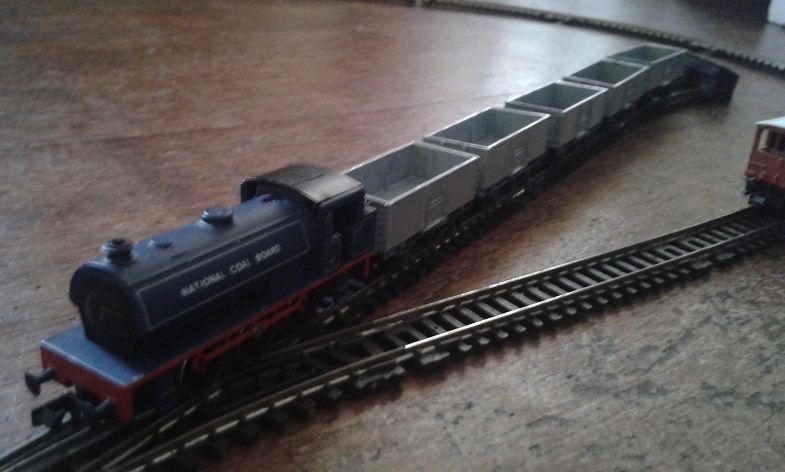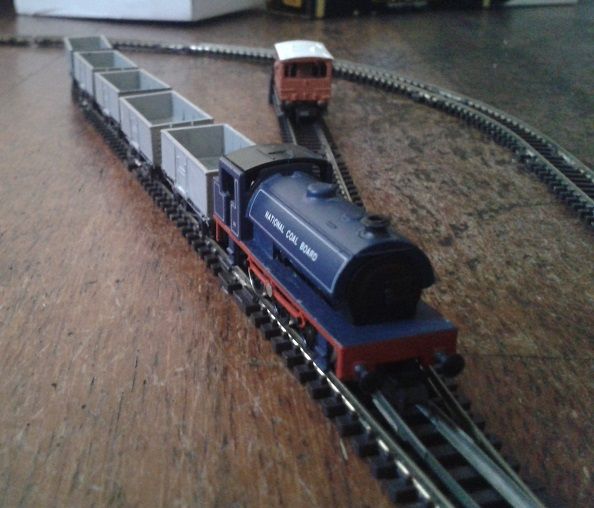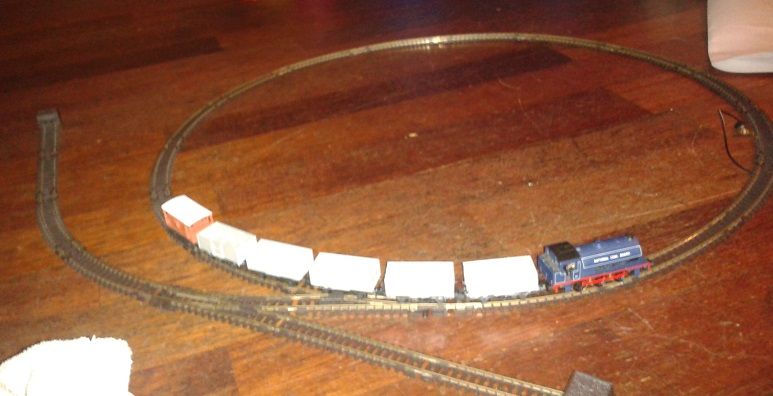 After those I managed to get some second hand wagons on hattons, two BR Cattle Vans and a W.Fowler wagon which interested me as it is a Norwich based PO and I'm from East Anglia: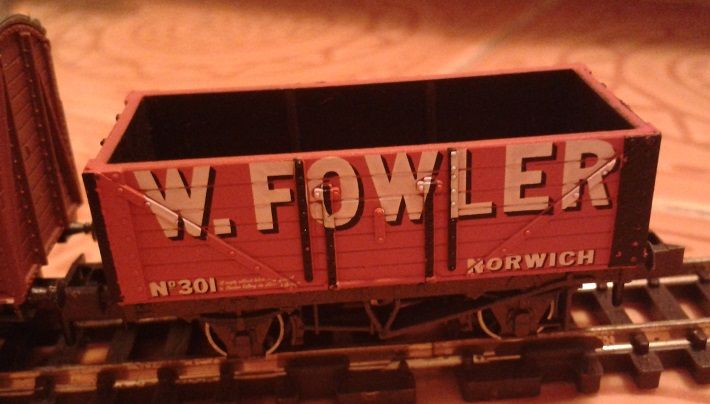 Then, finally for this post, I mocked up a small dead end line with a metcalfe station buildiung a member on here gave me some years ago that was the station on Crawford but is a bit old and tatty now but I hope to find a use for it at some pouint. I also had managed to get a matching brake ended coach for my restaurant coach, which is what I still currently have passenger stock wise: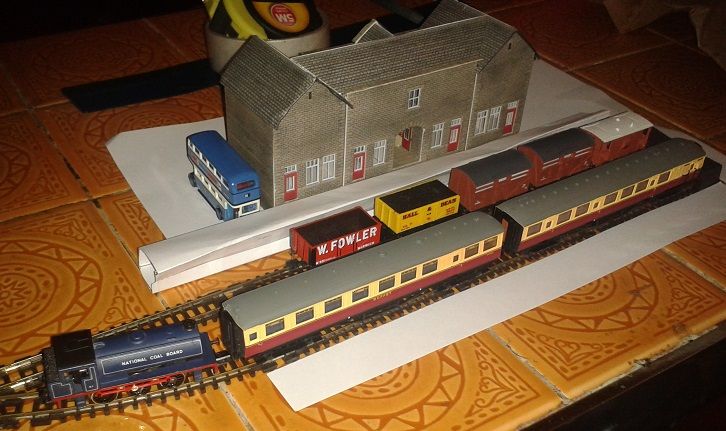 That's all for now, next time I will be posting about my second locomotive and getting more track and buildings, I think.
Until then I hope people will find this thread interesting, hopefully I can get it all updated to where I am now and post some ideas for plans.
Alex