...for when I have one...
So in the other two threads I have started since becoming a member, I had lots of advice giving me food for thought.
My initial efforts were always likely to be temporary, but I had no interest in building something portable (for lots of what I think are good reasons).
I got to this stage with a track plan and started on scenery. For pictures see the thread in my signature.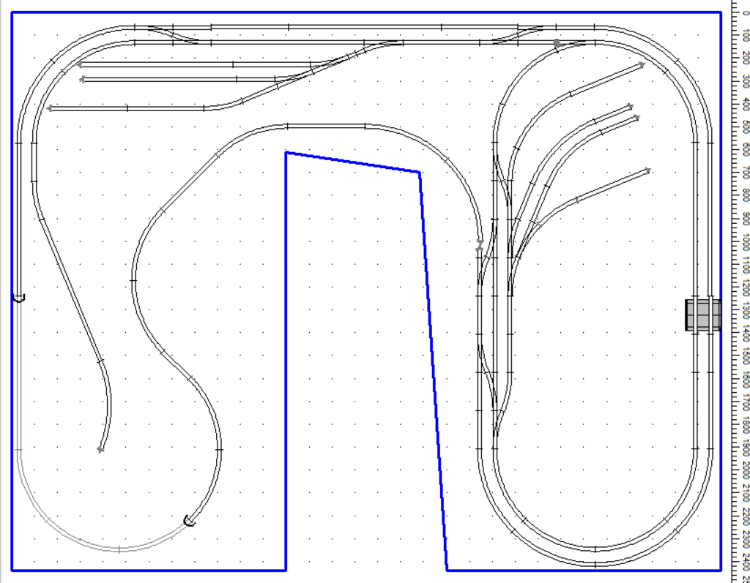 Taking on board the advice, I've had a bit of a think, and I have some suggestions I'd like to run past the assembled NRM masses.
I'd like to base bits of my model on things in real life. I am based near Winchester, and mountain bike along the old railway line that runs through Kings Worthy and along the side or Worthy Down Barracks. Google being my friend I looked us this old railway and found it was once
The Didcot, Newbury and Southampton Railway.
I wanted to get some military vehicles on the layout too, so now I have both a subject which once had real stations and everything.
This lead to the revised plan below. I've taken from real life, the Hockley Viaduct, Winchester Chesil Station, Bar End Yard and finally the Worthy Down Halt. Nothing will be prototypical, I don't have the space, so the elements above will not be in the right places in relationship to each other - but hey, there is nothing wrong with a bit of modellers license.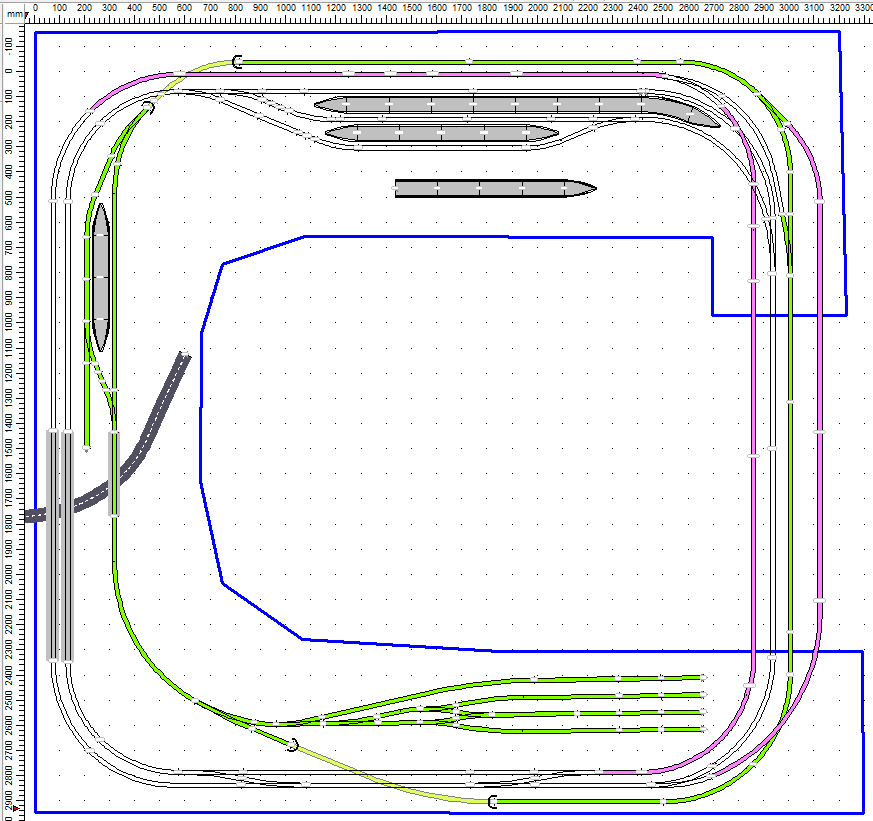 The new plan is 90degrees out of rotation. However, the station top centre will be the Winchester Chesil, the four sidings at the bottom will be Bar End Yard. The bridge on the left will become the Hockley Viaduct and finally, the little platform also on the left will become Worthy Down Halt.
The road will not be a road, but the river Itchen.
I'll take as much as I can from real life in terms of buildings, signage etc. and see where that takes me.
In terms of the colours on the second plan. Plain white is elevated, green is at ground level and pink are either climbing or falling.
A fiddle yard will need to appear somewhere too - I can expand to the right (in my current house) or would also consider a second tier below what I am currently calling ground level.
All OO, Late BR - so lots of choice re locos and liveries.
I'd love to hear any comments you have on this.
Thanks in advance...