Following on from my
baseboard thread
, here is a rough layout plan: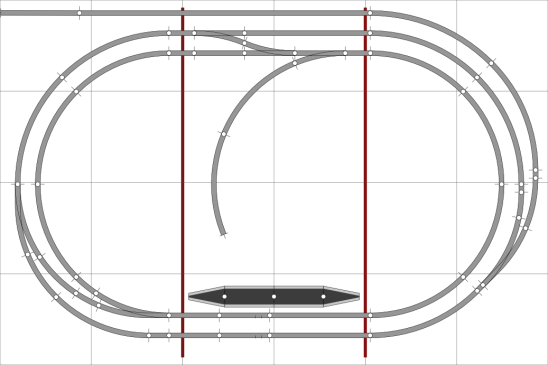 It's a 6'x4' 00-scale layout, divided into three 2'x4' baseboards. The split/join lines are on the plan, and only go through straight pieces of rail to make it easier.
All curves are at least 2nd radius.
I'm going to expand on the middle bit a bit, but first I'll need to buy an Anyrail license.
And lastly, a few questions:
1: does anyone do points for 3rd radius curves? The curved point on the right of the plan could really do with being one.
2: any suggestions for expanding the middle?
3: any
other
suggestions/questions/comments?