Good evening all,
After finally finishing a plan for a oo gauge railway, i have now decided to go for N gague because it will give me more room for what i would like.
I wanted to try and include a Quary, transfer yard, station and some nice mountains and tunnels.
So i came up with this plan on a 8x4 (2440x1220) board. I will be able to walk around the whole board. Occasionaly it will have to be moved but i'm not overly worried about that part of it.
Any ways the plan: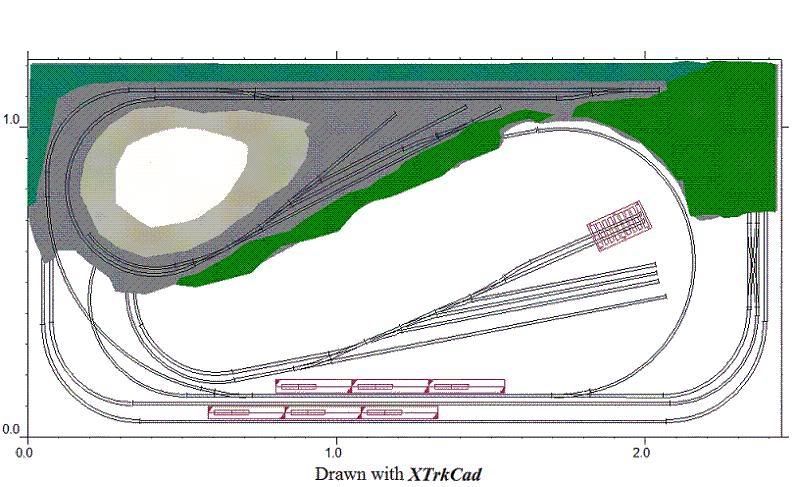 This plans shows the overall layout
The lower level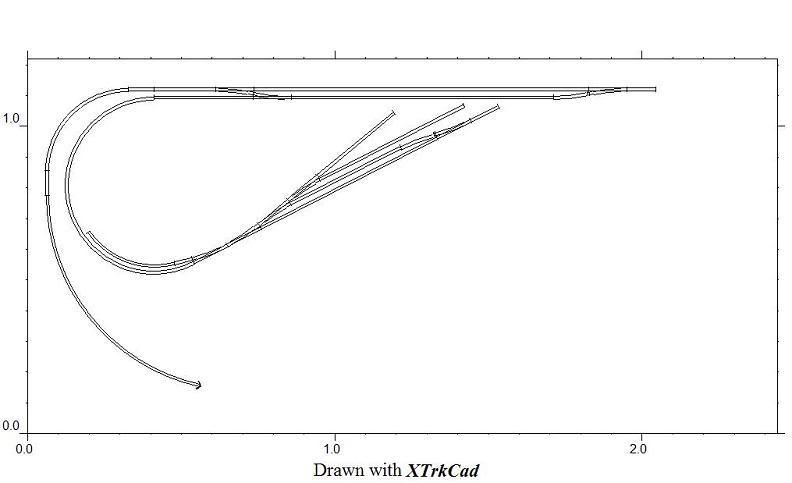 and this shows the upper level.
So what do you guys think?
I will hopefully be running large passager trains on the outer loops, and a small branch line on the inner loop.
There will also be a freight service to and from the quary, top left corner, and in the middle will be a town with further industrys. theres no time period set so i will be running what i like when i like. O and i will be runnning a Digital system.
Any comments and suggestions much appreciated,
thanks all