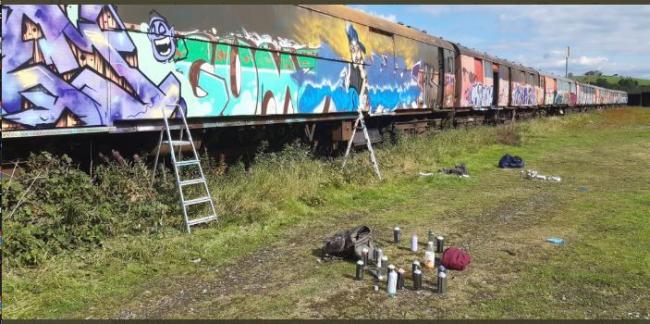 I find the concept of the abandoned train at Hellifield utterly fascinating. While I don't condone vandalism, nor enjoy random unartistic graffiti, it is the sort of thing that has a major 'wow' factor. I have never seen it, but I can imagine that if I didn't know it was there, and were to drive past it, I'd be screeching to a halt, with much smacking of the gob (whatever that means.)
All right, its not one of the seven wonders of the world. You need an army of stonemasons and copious camels to qualify that. But as a subject to model, yes please. You don't even need a working loco, or serviceable carriages. You can use up all the cannibalised detritus at the bottom of your drawers. And you don't even need to put power on the line or connect it to DCC. This is strictly Don't Come Monday.
I can see this alongside a mainline, a glorious flash of many colours, but engulfed in weeds and creepers. I like the idea of a scrap yard too, (a shameless nod to Charley Marston's, further down the line.)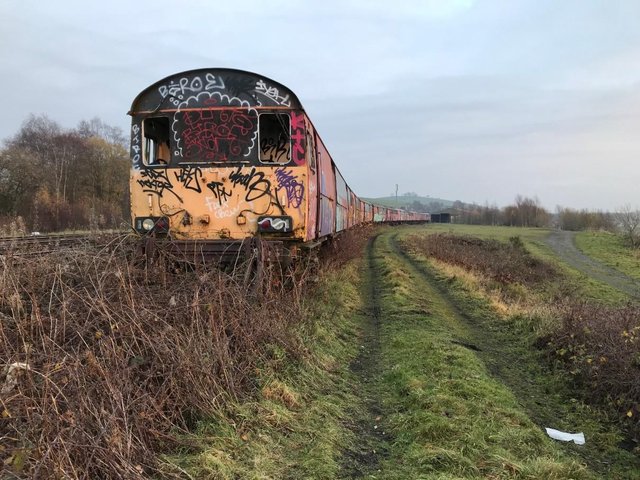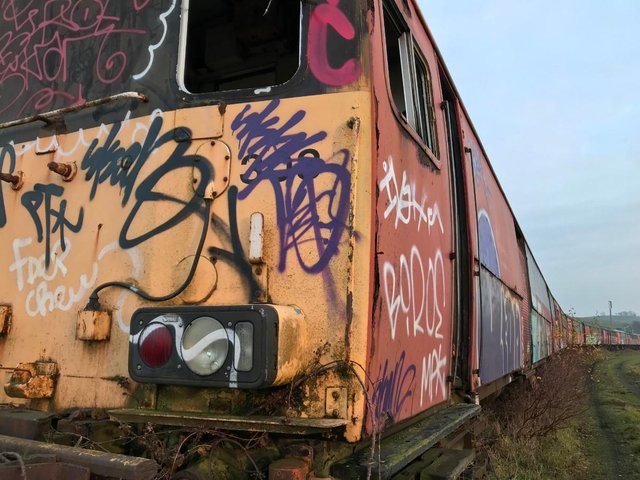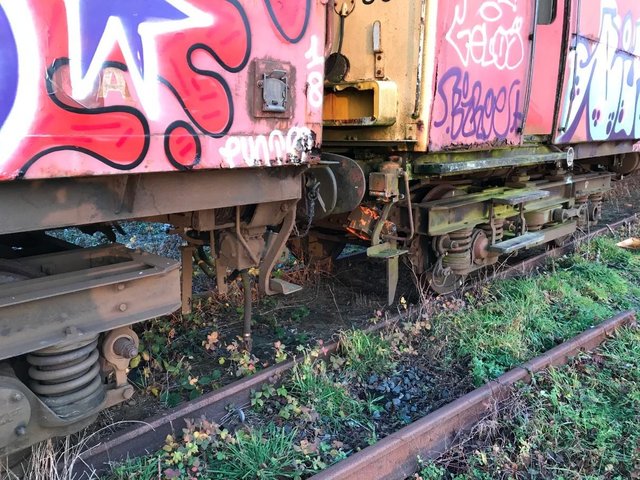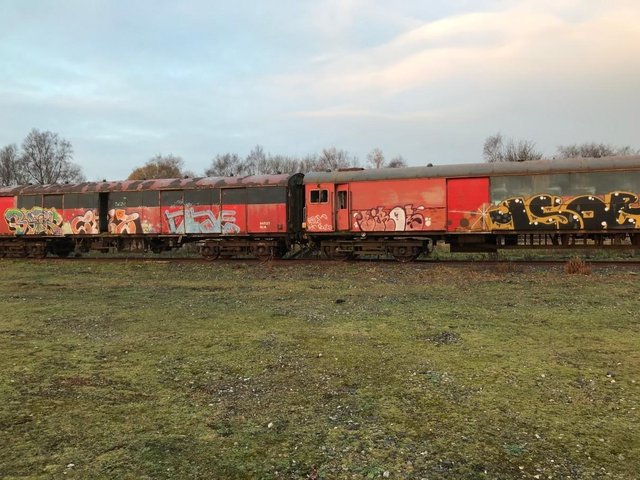 There is one major drawback to trying to model this. My layout is strictly steam, and graffiti was barely invented in 1960. Ah well. It was just a thought.