How do all,
This little locomotive was offered to a friend who rejected it. The little loco would have found its way into the bin if I hadn't rescued it. I've had it running once or twice on a bench but not on any track.
I fancied doing something outside today but the rain somewhat dampened things. I then remembered my little engine; what with my renewed interest in engineering I thought it would be a fun little project to undertake.
Whilst working on it I did a bit of browsing on ebay for ideas and possible spare parts. There I found my little engine's identity - it is a Bowman 234, and is actually worth a bit of money. They date from 1928 to 1936.
Here is rather an useful website about the models.
http://www.freewebs.com/odilon/styled/
And a video of one working.
http://www.youtube.com/watch?v=9QAzs3G-e0Q
Here are a few photos of it (sorry for the bad quality pictures).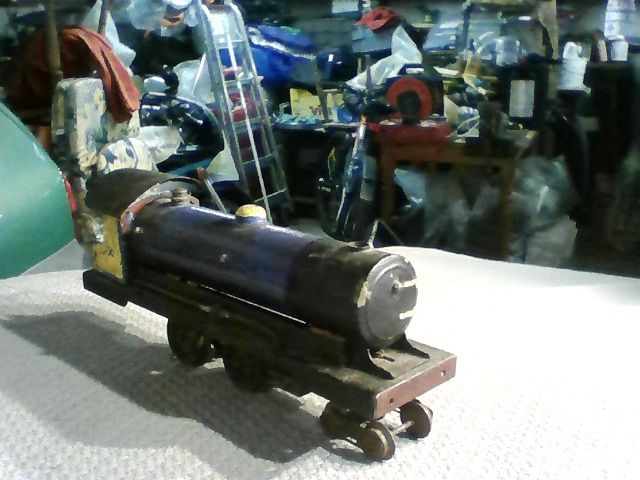 As you can see it is in a bit of a state. My first priority has been to completely strip it down which I have been doing this afternoon. I am considering what to do with it when I am ready to rebuild. Restore it to original condition, heavily modify it or lightly modify it? I think that light modification is the best course to go - alot of the parts are missing and will be extremely hard (and expensive) to get hold of replacement parts. I have read that getting hold of a tender for them is really rather difficult!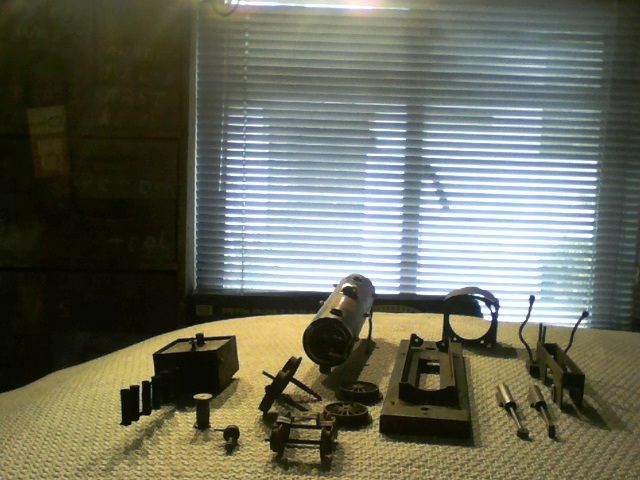 I don't think the piston rod is original - it seems very similar to a Mamod one. The Bowman ones are either flat or fluted.
Watch for updates as they happen!