Afternoon all,
I normally model North American HO, but I have also been bitten by the Gn15 bug.
I decided to scratch build a little diesel.
Made from 2 mm art card to a freelance design (made it up as I went along!). Using spares and sprue from an old Revell kit (fuel tank and exhaust), electric guitar bridge saddles for the axle boxes and styrene for the leaf springs, and weathered with Tamiya powders.
The mechanism is a modified battery powered toy train mech (trainset in a tin), wheels converted to 33" HO wheelsets.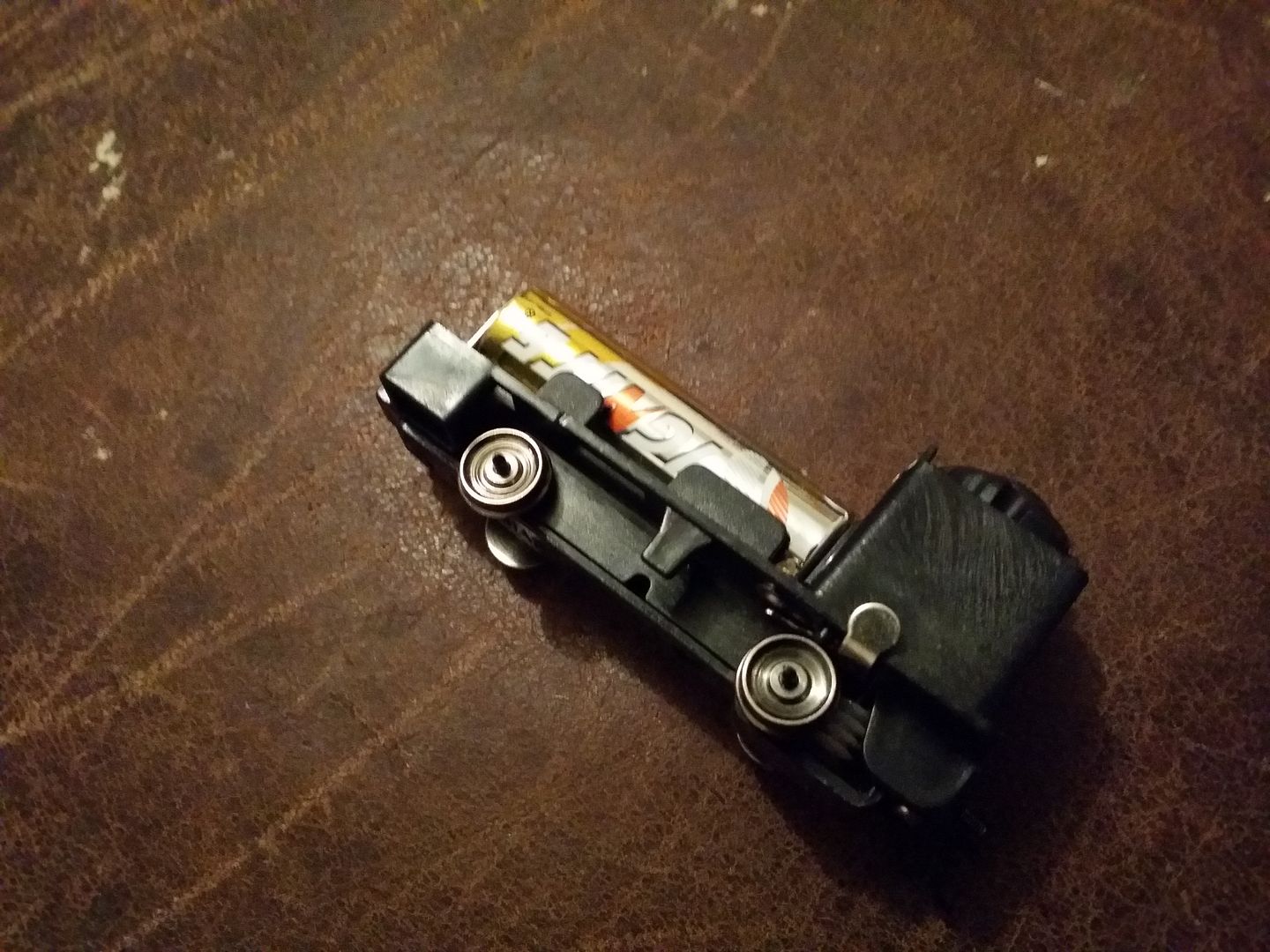 Layout planning is under way!