Dual gauge 12 & 9mm rolling road for loco testing
I just received this rolling road system from
http://www.rollingrails.co.uk
which they produced especially for me in to enable me to test, DCC programme and run in locos in both 12mm and 9mm gauges.eg. HOm and 009/H0e
8 sets of rollers are provided, allowing up to 3 locos to be running at once under separate DCC control
It can take locos up to 285mm wheelbase. It easily fits a Bemo loco
The rollers in this case have been set to 9mm and also 12mm gauge as a special item
This show the details of a single roller pair. I had them made to take locos of 10mm between wheel centres.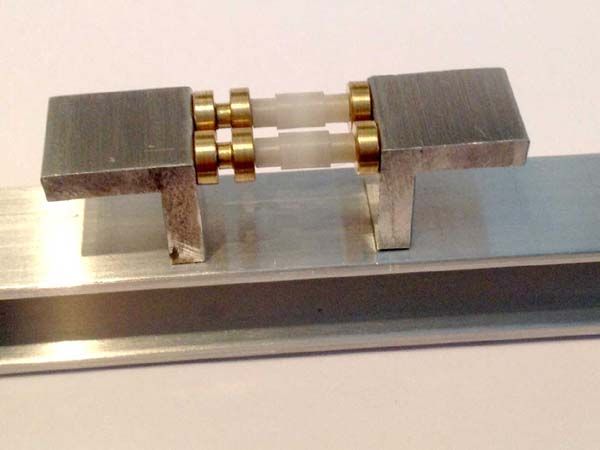 The manufacturer is Rolling Rails (
http://www.rollingrails.co.uk
) at Stoke on Trent and the price for this special unit was £70 inclusive of post and packaging and was delivered in 9 days from order. I understand they will make any gauge to special order.
It is beautifully made.
Other than being a well-satisfied customer I have no connection with RollingRails etc. etc.