Hi all,
I'm very new to the world of Narrow Gauge, but i have always found them very charming. I saw the Smallbrook Studios range and thought i'd give one a go and see how it went. These are just a few snaps of its current state of progress, any comments or suggestions from experienced narrow gaugers will be greatly welcomed.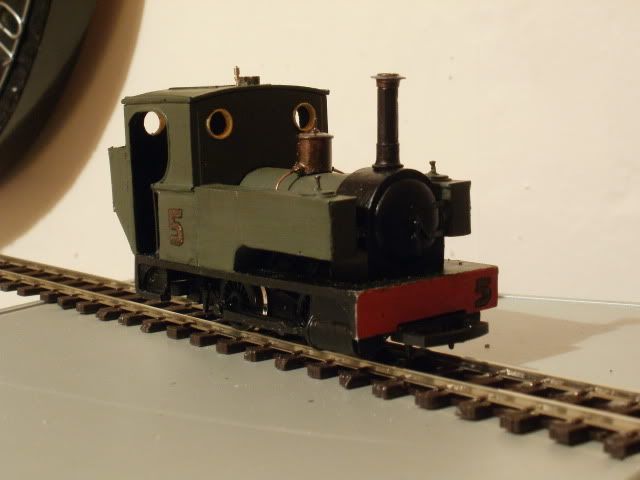 General view of Iris. The number 5's were hand painted to see how they would look. Some transfers will be sourced as I am drawn to the large number idea.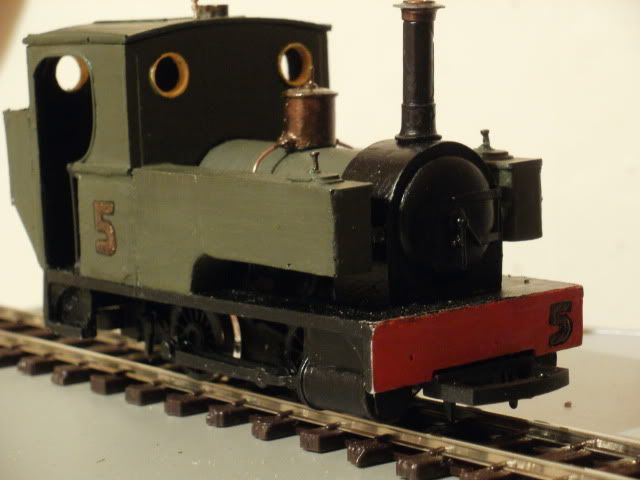 A closer view.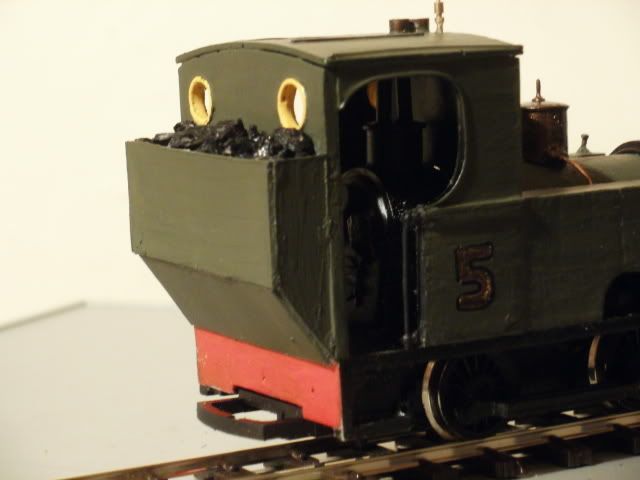 The added coal bunker. Only added this very evening from cut pieces of ice cream tub plastic.
All in all, a very enjoyable kit to put together. I used standard Loctite superglue to put the kit together. The chassis is the Hornby "Percy" mechanism, also found on "Smokey Joe" and various other tank engines in the Hornby range, as standard, but painted.
Paintwork is: Body: Revell Matt Acrylic 68 "Dark Green"
Chassis and Frame: Revell Semi-Matt Enamel 302 "Black"
Buffer Beams: Revell Matt Enamel 332 "Luminous Red"
Cab Window Frames: Revell Matt Acrylic 312 "Yellow"
I did use one other colour, for the dome, chimney top and various other fittings, but i cannot remember the name off the top of my head, as it's not a Revell colour. I think it may be called "Tinny Tin".
Thank you for taking the time to look over my little offering.
Cheers,
Rob