flying scotsman123 wrote:

Wisey wrote:

JohnN wrote:I appreciate your space constraints, but have you room for a small 00 shelf layout, end to end or shunting puzzle or even an N gauge layout?

Hi John. To be honest, I do have a bit of room if I wanted to do something in a smaller way. The fact of the matter is that I have too many other things that I'm in the process of working on. You see, when my dad eventually completed his layout, he moved onto the bigger stuff and decided to build a 10 1/4" gauge railway. Myself and my brother are in the process of overhauling a couple of the loco's at the moment.

Steve.

Wow! You will be forgiven for not having the time for a small OO gauge layout if you could post a couple of pictures of that pretty please?

A very impressive layout here, it's good that you have plenty of pictures of it to preserve it. As has been said, the standard of modelling is good for today, but back then it would have been amazing with what little there was!
Here are some pics of the 10 1/4" gauge stuff!
The first picture shows my dad with the first loco he built based on an LMS Mogul. He named it 'The Lady Jennifer' after my sister. This would've been around 1978-1979 and took him 4 years to build.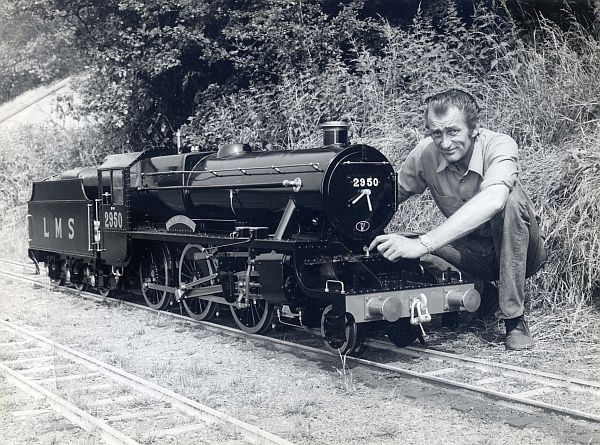 This picture shows the Standard class 4 built by my brother in 1992. This took him 5 years to build.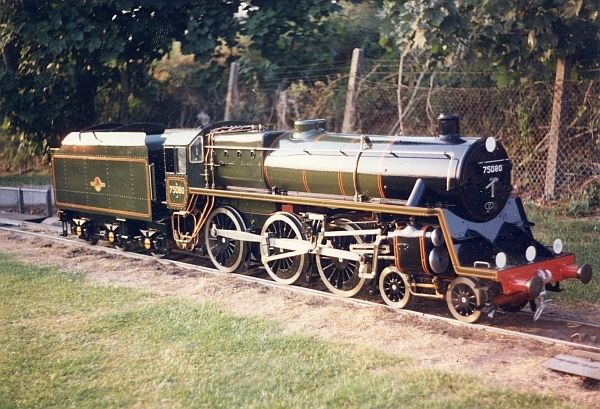 This picture shows the last loco to be built, Coronation Pacific 'City Of Westminster'. This was built mainly between my dad, my brother, and another friend Mick Milsom. Myself and Mick's son David were also getting more involved at this point, and I did bits of machining such as tender axle boxes, brake blocks etc. This loco took about 3 years to build and was completed in 1995.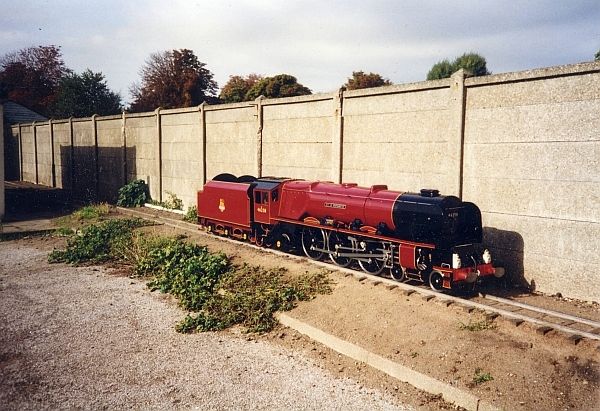 This last picture shows the Class 47 diesel that my dad built back in 1986. It was basically built out of any bits and pieces he had and utilized the engine and gearbox from his old Ford Anglia 100E.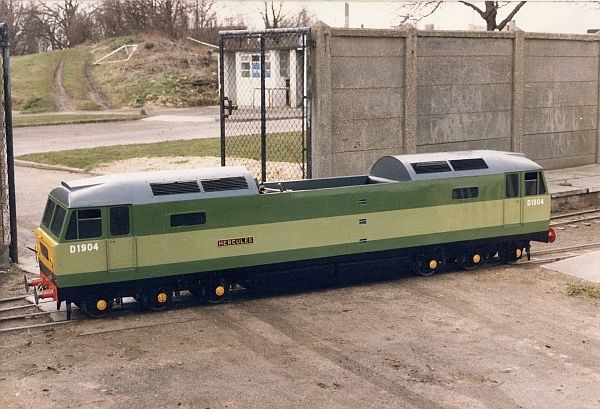 Ps. As you may have noticed in the first couple of pictures of my dad's LMS Mogul, he decided to paint a copper capped chimney which is typical GWR, and he did so for reasons he was never sure of himself! This was done away with in later years.
Steve.