It's probably worth noting that the sides of coaches in passenger service were kept fairly clean: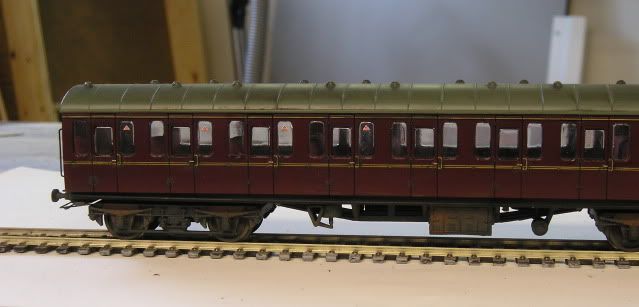 Underframes, ends and roofs tended to be quite dirty. Sides were not showroom clean though.
I like to spray my coaches all over with acrylic - first earth, then black. Shortly afterwards, I use Qtips and ammonia based window cleaner to "wash" the sides, letting paint residue find its' way into crevices.

John