A few photos of my running session tonight, video to come later. As you can see, it is all LNER themed.
LNER 2-6-0 K3 No.1992 on the 9-coach Teak train.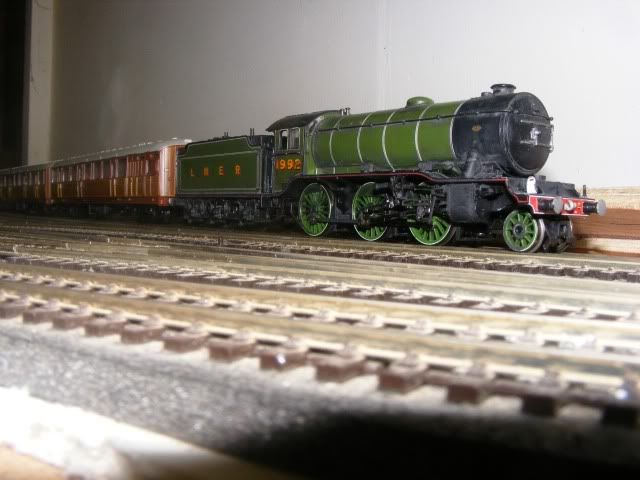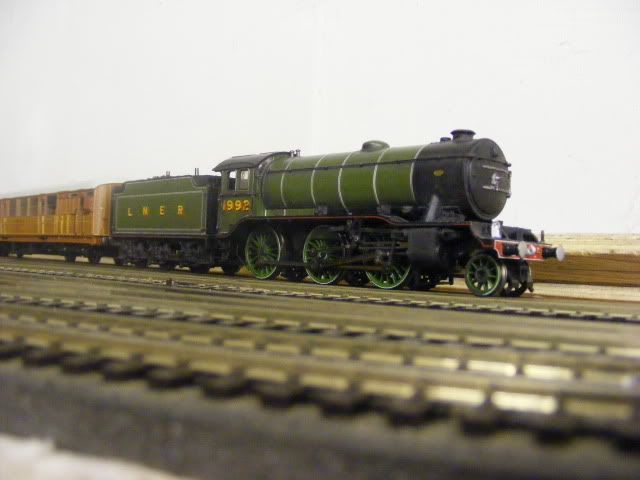 LNER 4-6-2 A4 No.4468 'Mallard'.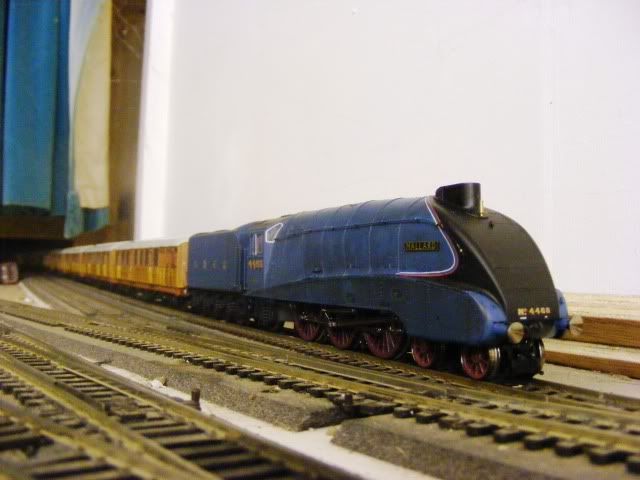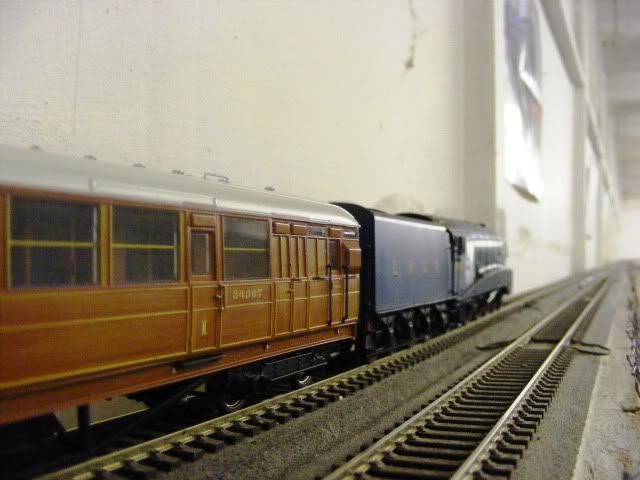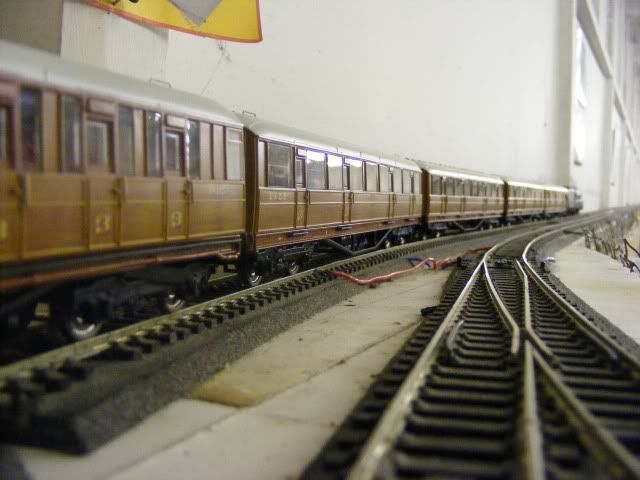 And finally LNER 4-6-2 A3 No.4472 'Flying Scotsman'.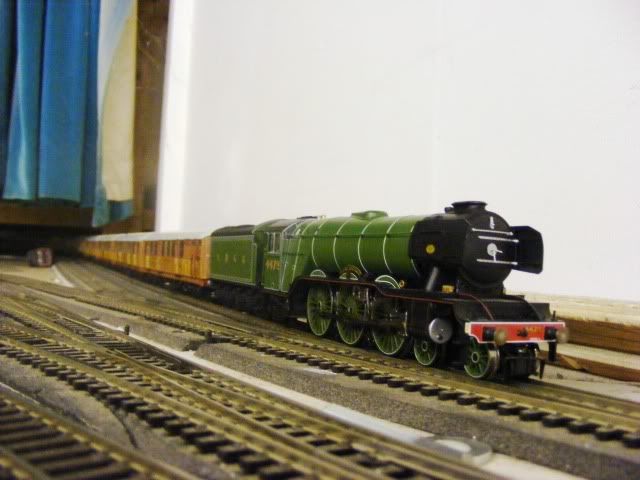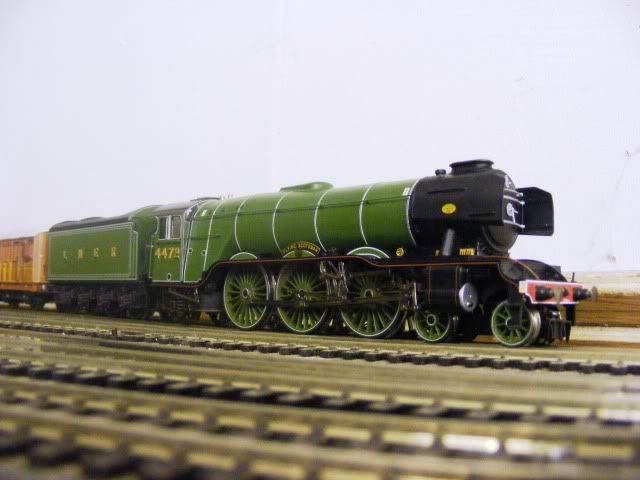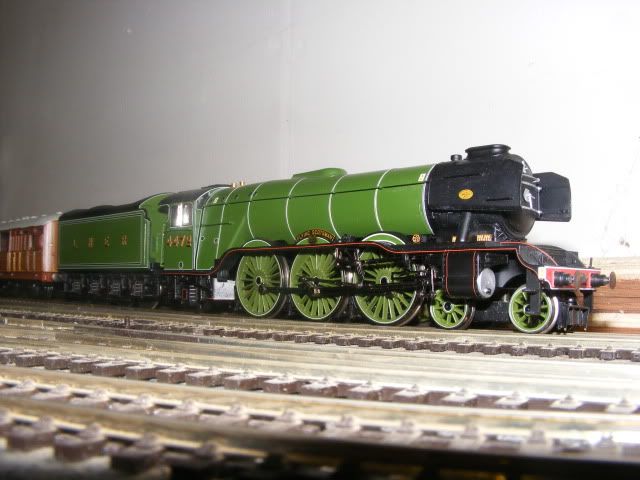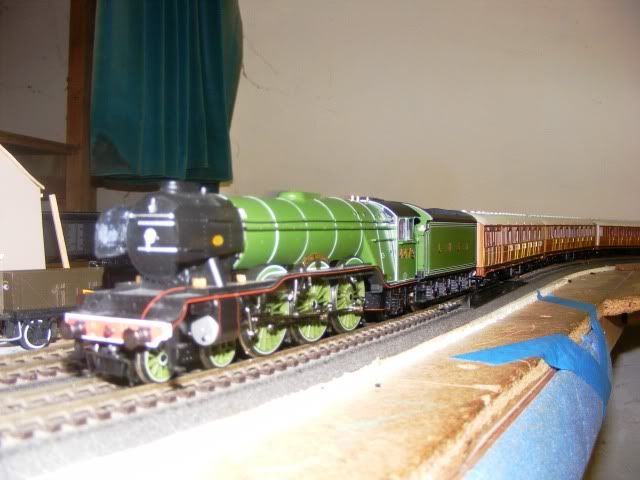 Hey-ho what's this? A stranger in the camp! Tis infact my new LMS 4-6-2 Princess Royal 6201 'Princess Elizabeth'.
Unfortunately she is a terrible runner, I reckon I'll just send her to Hornby for repairs.