Evening all!
Over the last few years I have been really trying my hardest to improve on my photography skills, it is mainly railway photography as I don't have a huge interest in much else! Anyway, I shall update this page with different photos from time to time, I hope you enjoy!
Here are a selection from the last few months!
92203 Black Prince crosses Bridge 303 between Sheringham and Weybourne on the North Norfolk Railway's September Steam Gala.
8572 heads towards Weybourne during the North Norfolk Railway's September Steam Gala.
7812 Erlestoke Manor approaches Arley on a Severn Valley Railway Santa Special.
43106 flies towards Bewdley Tunnel during the SVR Santa Specials.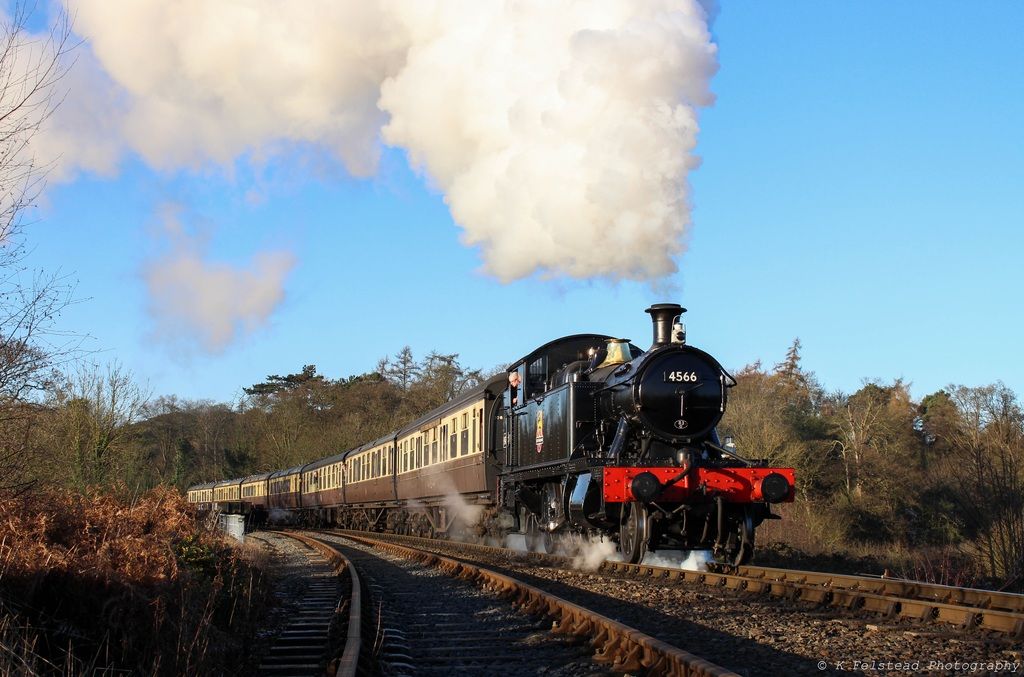 4566 departs Bewdley on her final day in service before the end of her current boiler ticket.
1369 trundles through the Oxfordshire Countryside on the Chinnor and Princees Risborough Railway.
Not just steam that I photograph! 33063 R J Mitchell prepares to depart Tunbridge Wells West with a Santa Special on the Spa Valley Railway.
St Egwin in use on the Evesham Vale Light Railway.
Thanks for looking! Until next time
Kenny