I had a great day visiting the WSR for their Spring gala on Saturday commemorating the 50th anniversary of the closure of the Somerset and Dorset line. The loco line up was pretty impressive, both surviving S&D 7Fs, and unrebuilt and a rebuilt Bulleid, a 4F, an 8F, a 9F, and a 4MT tank. Here are the best of my photos: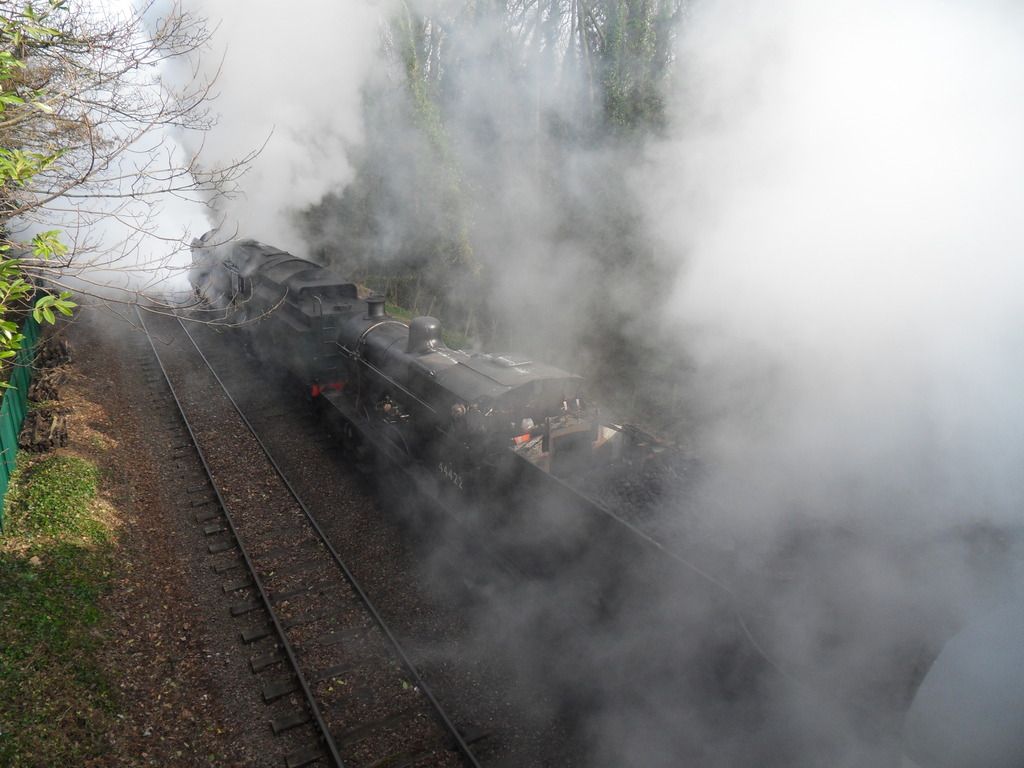 34053 masquerading as 34098 pilots 4F 44422 out of Bishops Lydeard surrounded by early morning steam.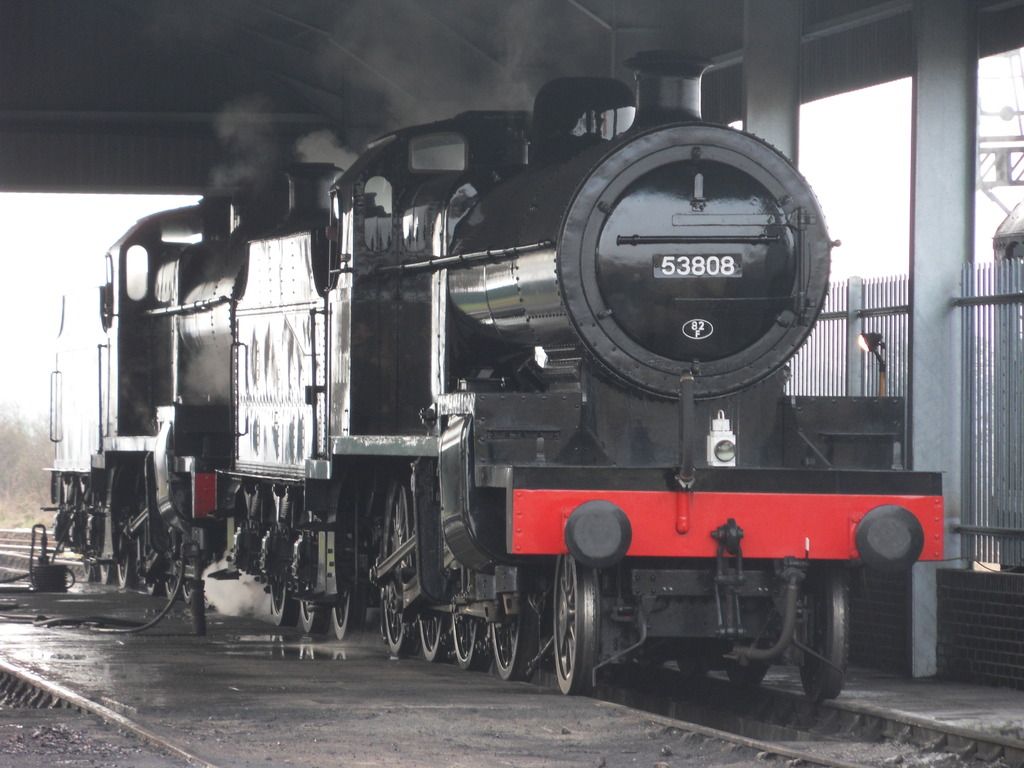 S&D 7Fs 53808 and 9 warming up on shed at Bishops Lydeard.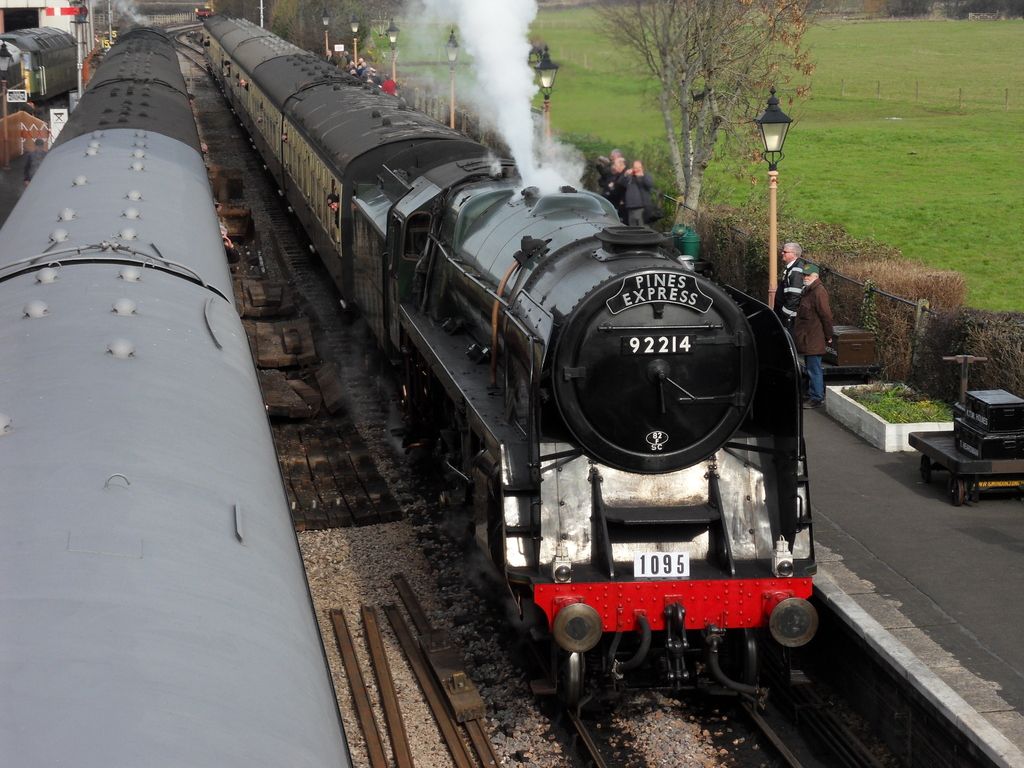 9F 92214 on the Pines Express coming into Williton.
Unrebuilt Bulleid Pacific 34070 Manston waiting for the off at Washford.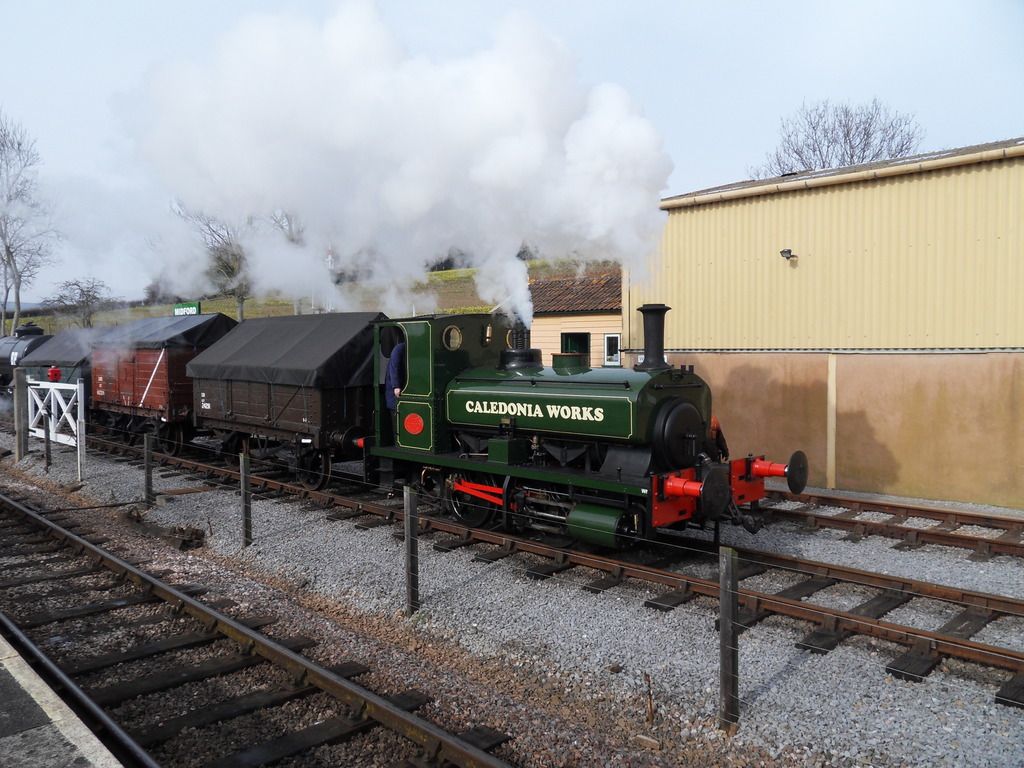 Industrial "Caledonian Works" shunting at Washford - this loco was restored by one of the apprentices at Williton restoration workshops.
Both S&D 7Fs on a double header waiting to depart Williton.
44422 piloting 34070 Manston approaching Watchet.
Std 4MT tank 80043 also approaching Watchet, from the other direction.
7F 53808 gets the road at Minehead.
Left to right - Pecket in S&D livery hauling only restored S&D coach, 92214 on shed, and 2 great Western 4-6-0s banished into the corner for the weekend - after all, it was the Western region that killed the S&D!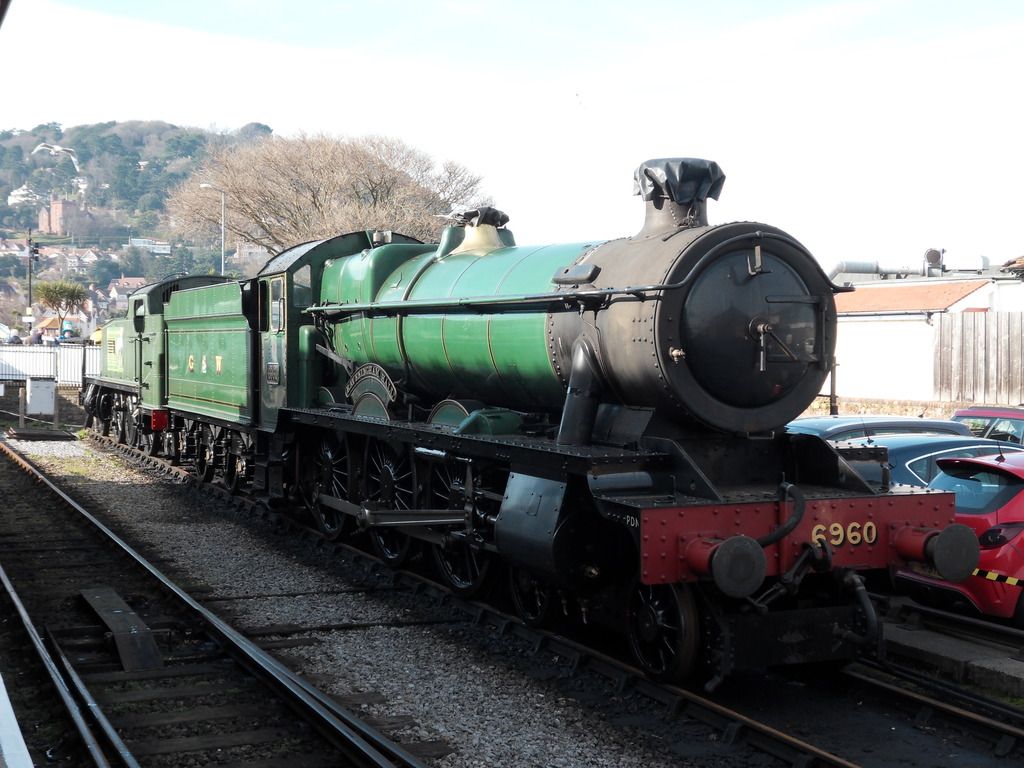 Another rejected GWR 4-6-0 - putting the black bag over the chimney and safety valves convinced me it was out of ticket!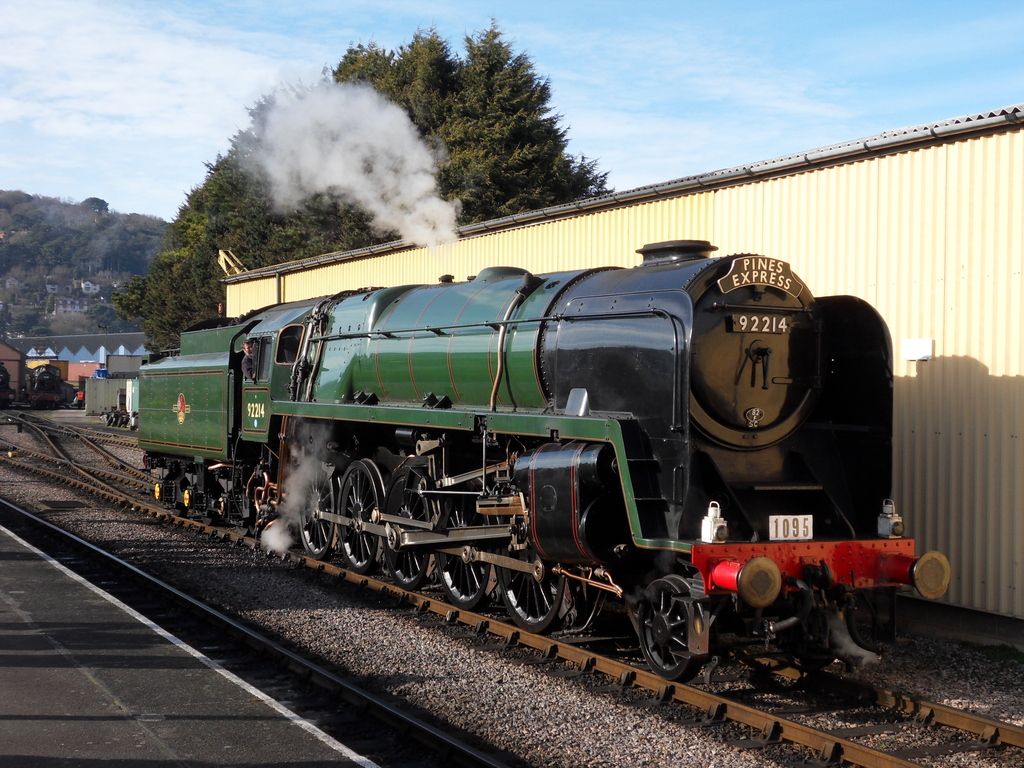 92214 poses at Minehead.
34098 glides into Minehead.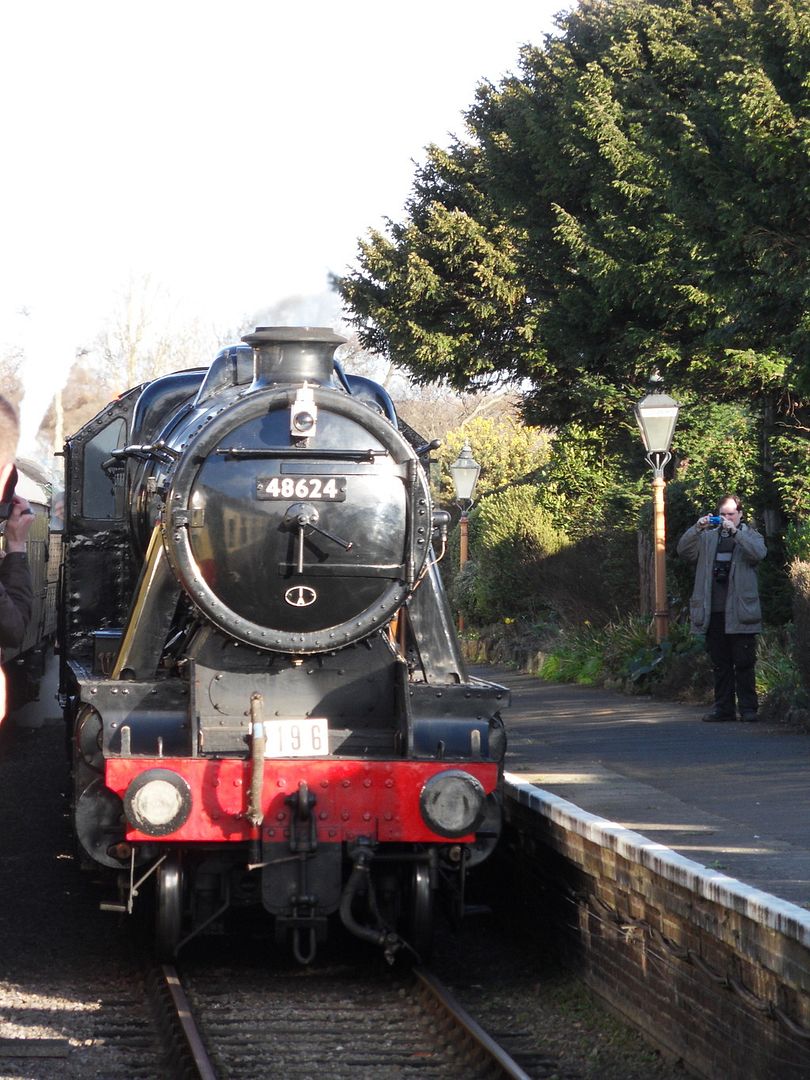 Passing 8F 48624 at Blue Anchor.
"Just testing the safety valves" says the fireman - 53808 at Bishops Lydeard.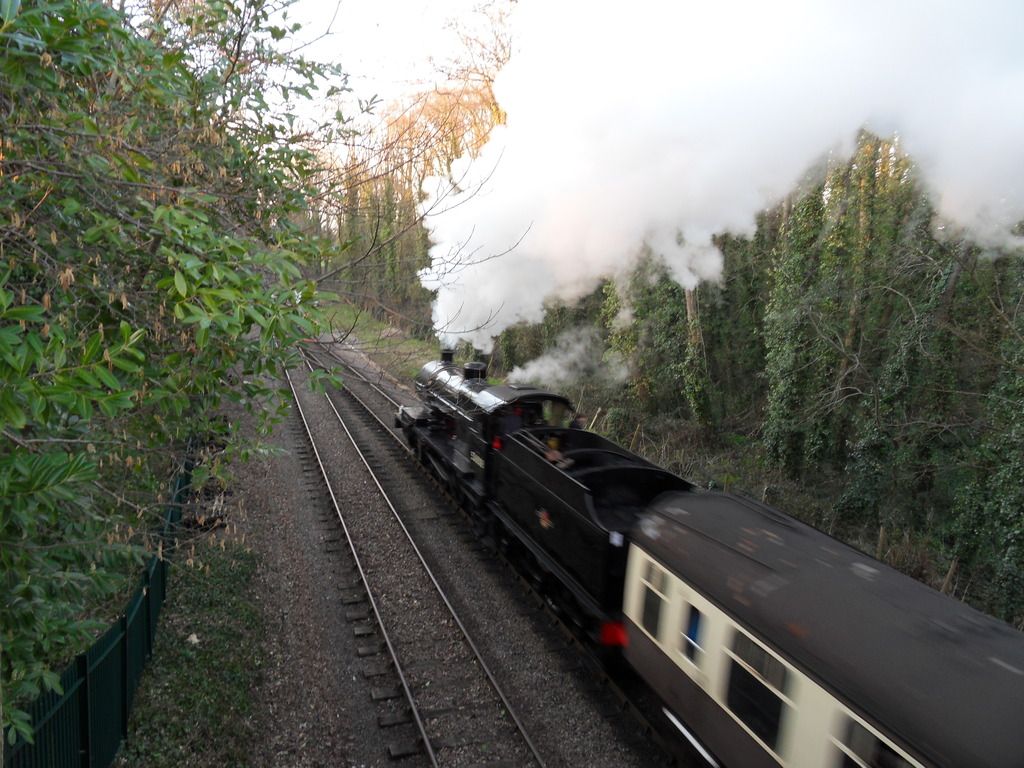 And departing for Minehead, all in a blur.