Just got back from a great day on the Mid-Hants railway for their somewhat premature Spring Steam Gala, it was pretty cold at times!
Although the weather wasn't dreadful for most of the day, it was still pretty miserable for photographs, especially for my little point and shoot, but some didn't come out too badly, so in no particular order:
925 "Cheltenham" named after a fine town isn't quite quick enough to hide in steam waiting at Alresford for the next train.
An interloper! What's this doing on Southern metals? Bittern has just finished its mainline career, but with a year still on the clock, Bittern returned to the line she was originally restored for her final year before overhaul. Dad's a bit of an LNER fan it was this that persuaded him to drive all the way there. I rather liked it too.
"Wadebridge" was actually working! 8| However it was confined to the freight all day which only shuffled around the section near the main works so if it fell apart again it wouldn't be far. I've seen this loco two times before and on both occasions it broke down, so it was nice to see it working.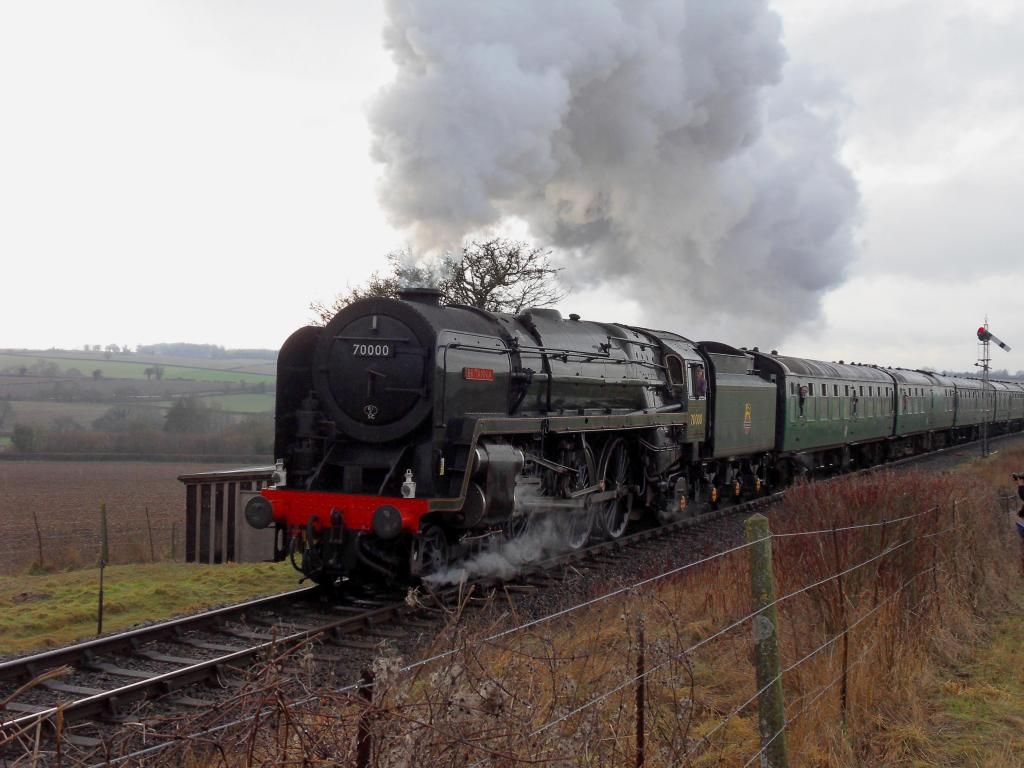 "Britannia", having spent almost a year sitting i a siding waiting for a new wheel axle was finally sorted a couple of weeks ago so stayed long enough for the gala. No doubt it will be back on the mainline soon.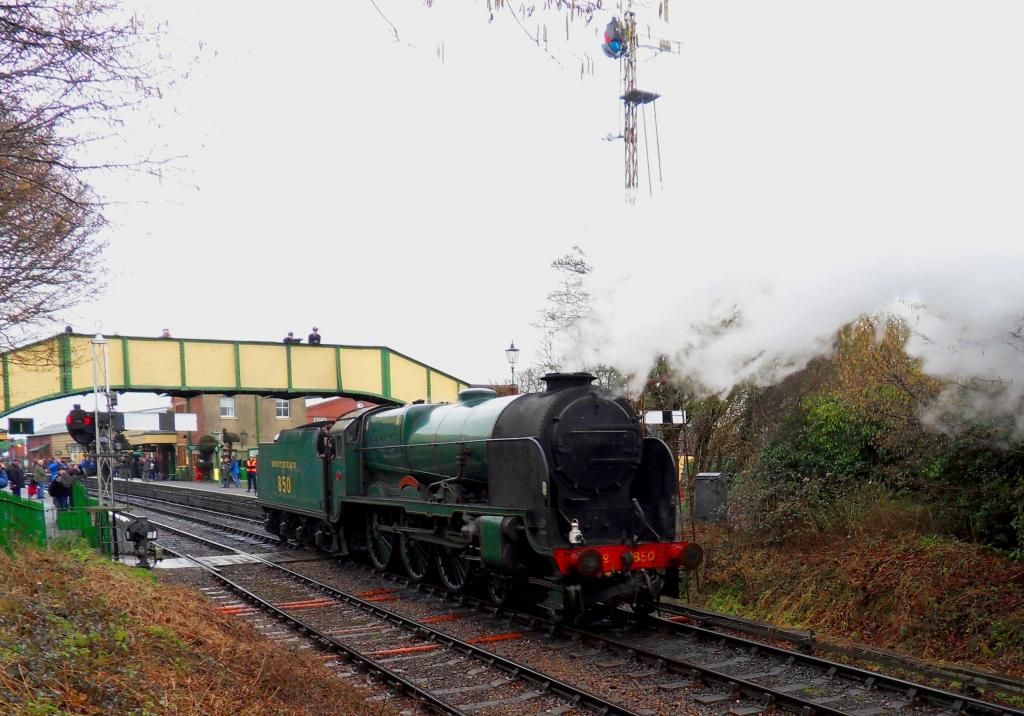 "Lord Nelson" light engine out of Ropley, had a really good ride behind, got lots of oomph!
And finally the Black Five, with steam everywhere at Medstead and Fourmarks.
Their workshops were open for viewing, which as a volunteer from another railway was very interesting. Their loco works are nicer than ours, they even attract mainline steam locos sometimes, but their carriage works pale into insignificance compared to our temple of coach restoration.

A very enjoyable day out, if I'm ever nearby I shall definitely visit again. Just been looking at some of the preserved line's early history from older members and it makes distressing reading - they had some great carriage stock but sadly due to internal politics the two "camps" ended up burning each other's vehicles by the sounds of it. 8| Leaving the railway with just the bog standard MK 1.