Hullo all,
A few photos from my trip onboard 'The Cheshireman' from Euston to Chester and back. Saturday 20th September 2014. 60009 'Union of South Africa' was our engine for the day and a superb job she did as well. The Railway Touring Company ran the tour. Weather was miserable but I had jolly good fun nevertheless. It is also my first railtour for about 2 years since my trip to Winchester.
The 46233 trip to Holyhead at about 07:00 at Watford Junction. A very similar trip to ours except we had steam all the way to Chester. For this trip 46233 came on and off at Crewe. The lucky devils managed to get a stop at Watford Junction. We were obliged to travel to Euston - the RYTC did provide us with tickets to get to Euston and back though which was nice of them.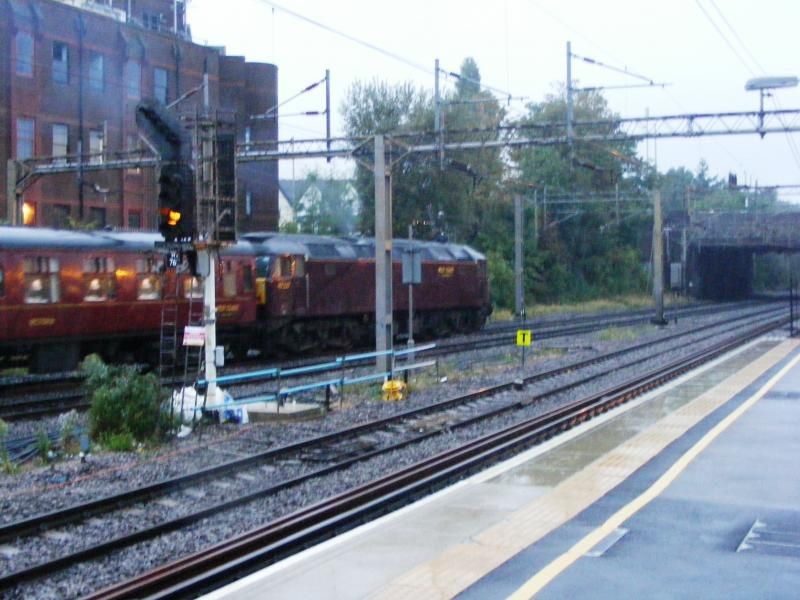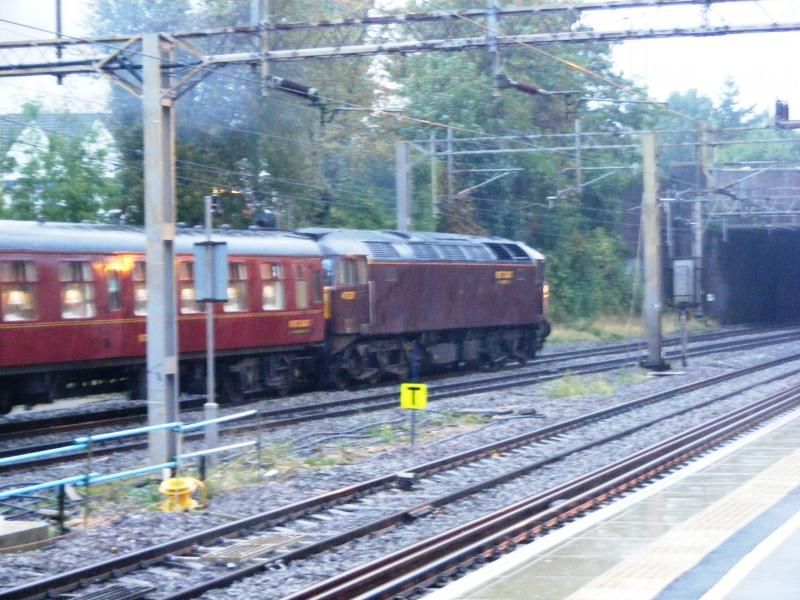 At Euston. Miserable weather which was to last throughout the day. Departure time was at 07:41. 60009 simmers ready for the off.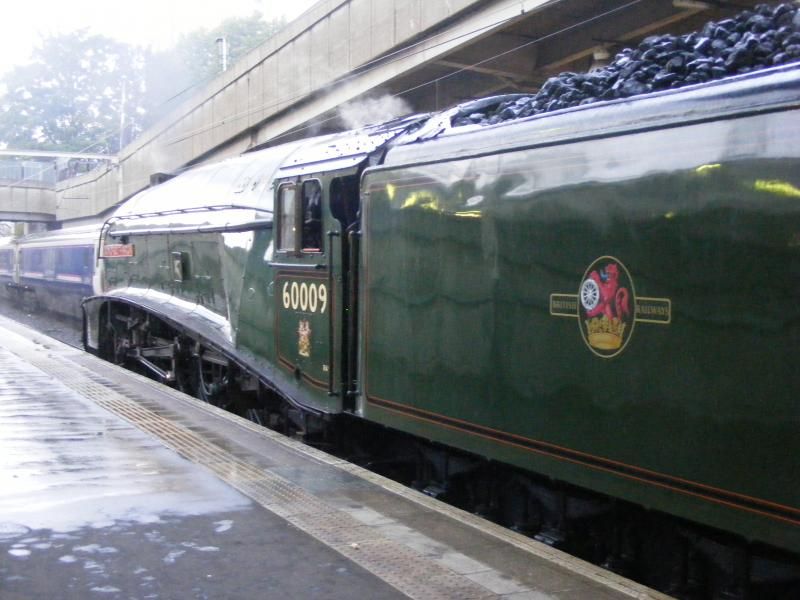 After arriving dead on time at Chester (13:01), 60009 waits to reverse its train to some out-of-the-way location.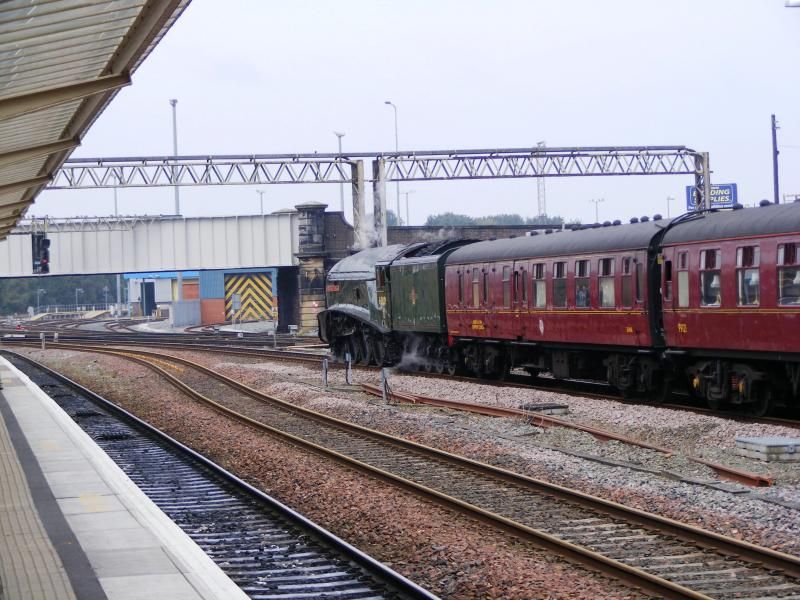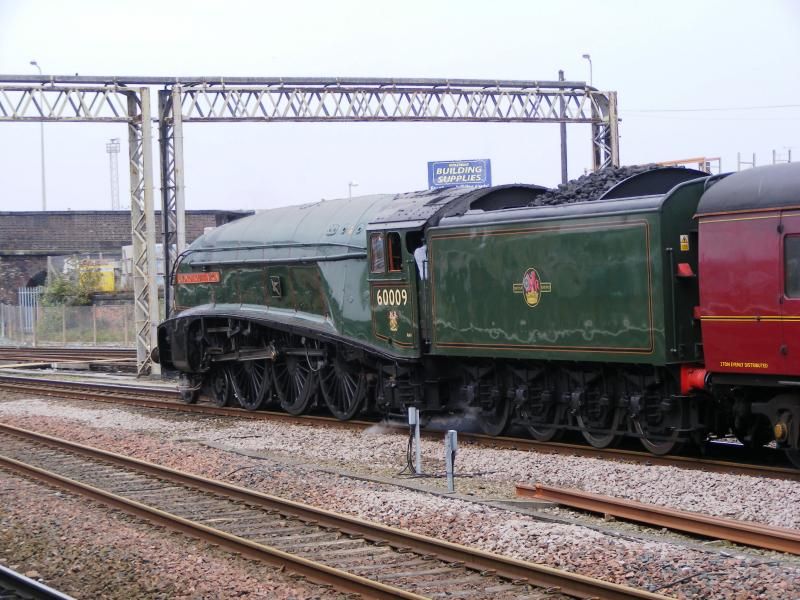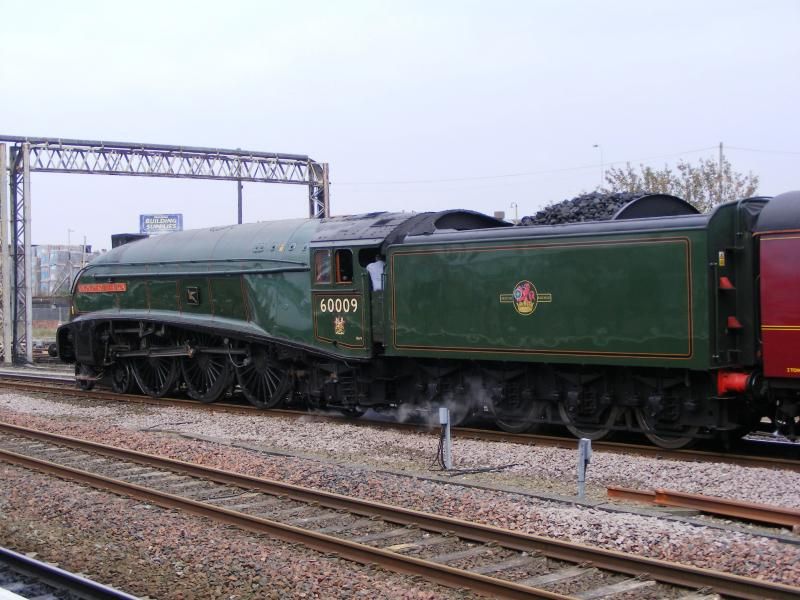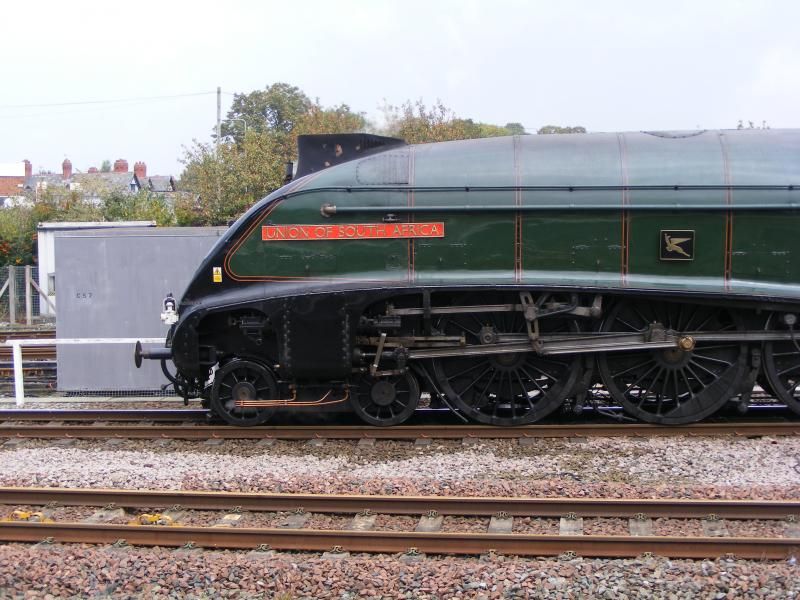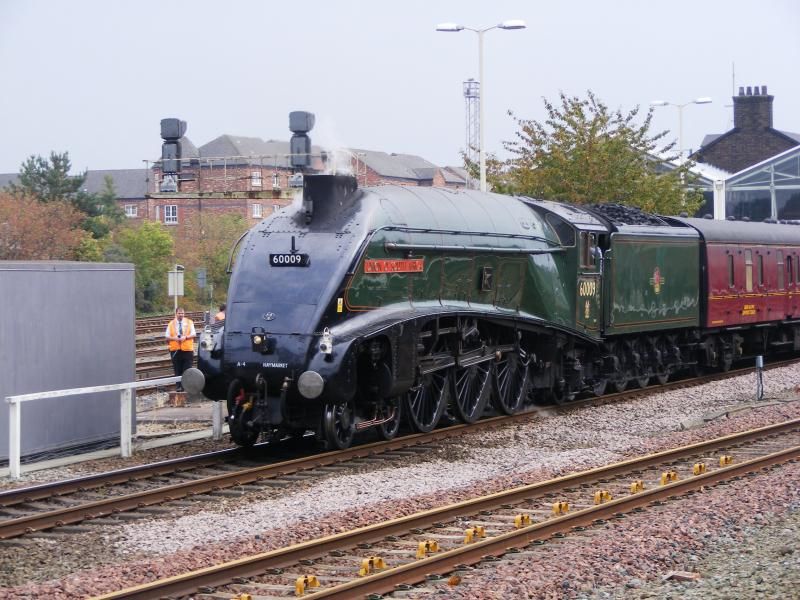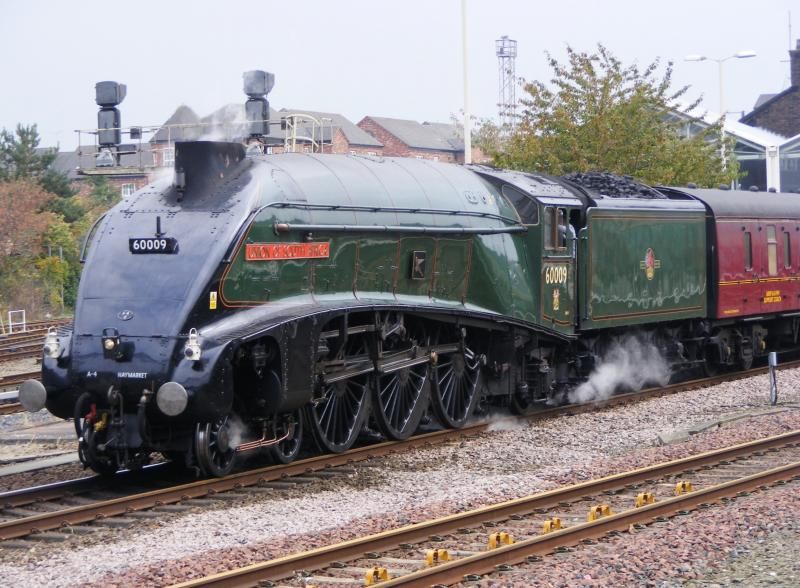 On the return journey. 60009 approaches Crewe where there was to be a crew change - ha!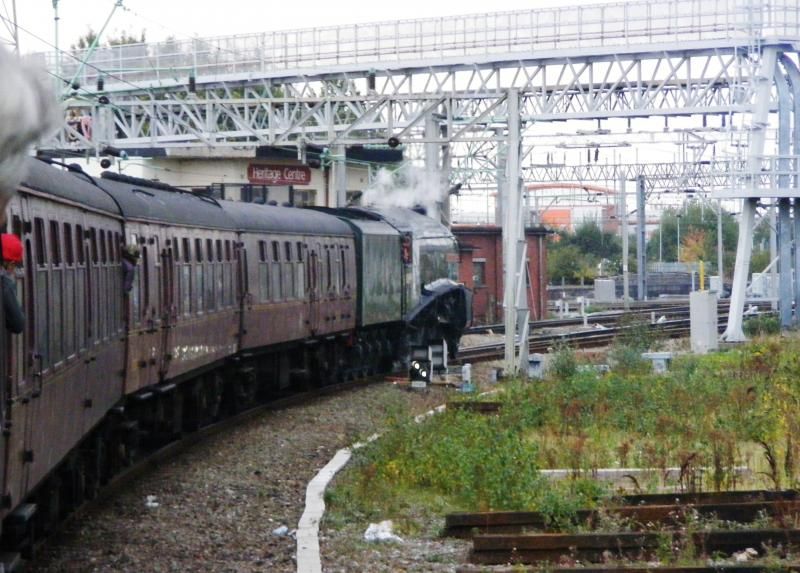 Not quite home again, but the end of the trip. 60009 at the buffers, Euston. 2 minutes late at 22:36. At times we were 15 minutes up on the timetable - alas modern traction and engineering works get in our way. Superb job from the crew, stewards and organisers - as with every railtour.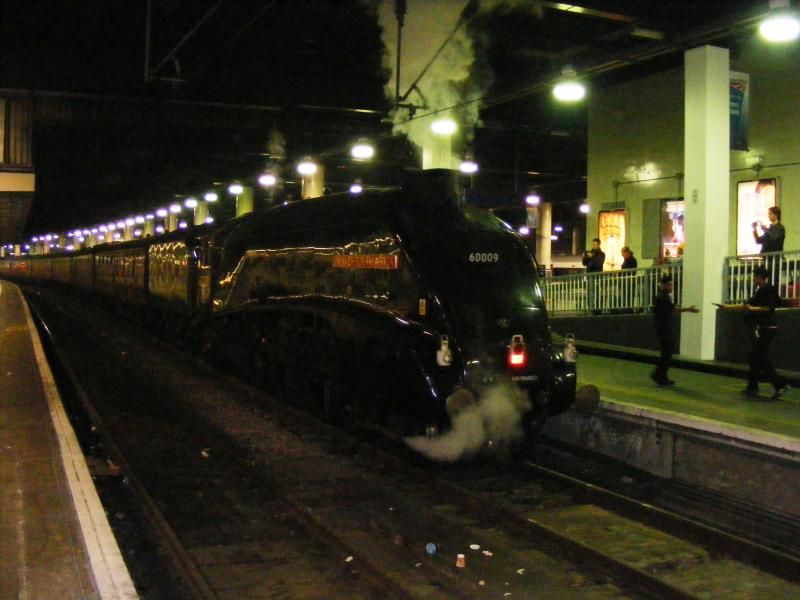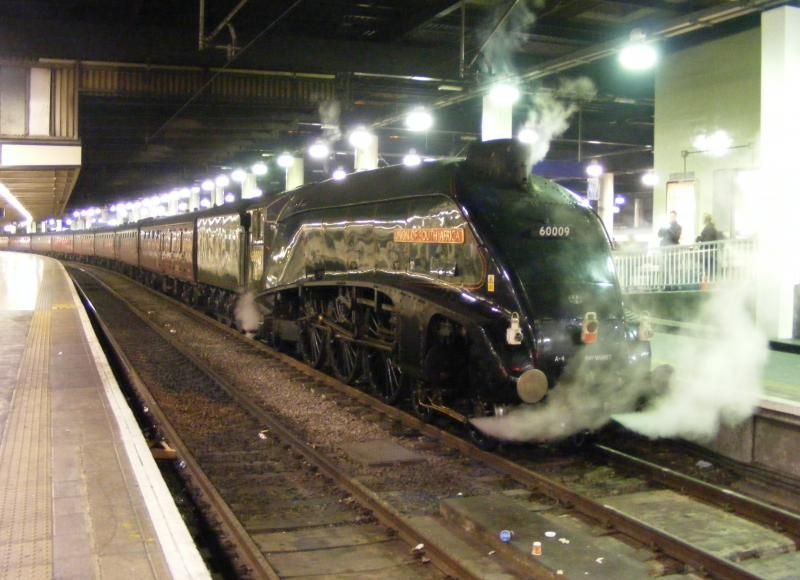 And lastly a video of 60009 coming through Watford Junction on the Railcam.org.uk Watford Junction camera. If you look carefully you will see yours truly waving in the coach behind the buffet:
https://www.youtube.com/watch?v=jsM_CsUH19Y