A long awaited
day on the tubes
around London has now been accomplished

- Railway bridges are always high on my agenda !
The location of these 4 photos is near
4D model shop
at the south end of Leman Street , Aldegate east (underground station) is sitated near to top of Leman Street.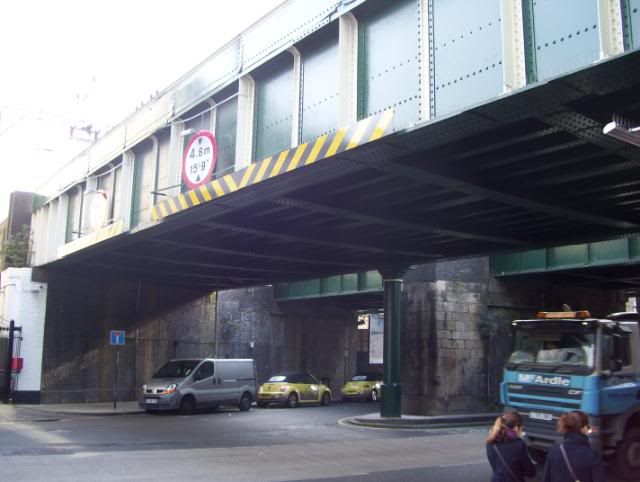 There are 2 other bridges behind the one you can see clearly, the end most bridge looks fairly recently laid into place & carrries a tramway for the DLR route east side of London.
The one plate girder bridge has just one central pillar supporting only one main side girder, strange, as the bridge behind it has a more substantial brick built centre support abutment
Some nice close-up detail, I forget where-abouts this bridge is, somewhere south of the Thames is all I know.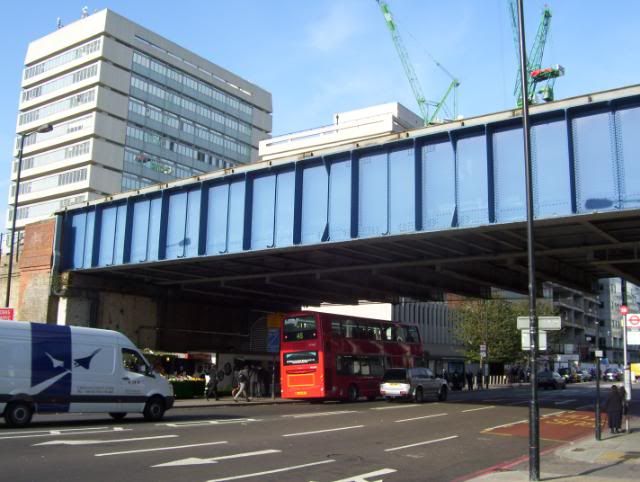 No height restriction warning sign on this bridge as its not needed, the bus clears the underside girders with ease.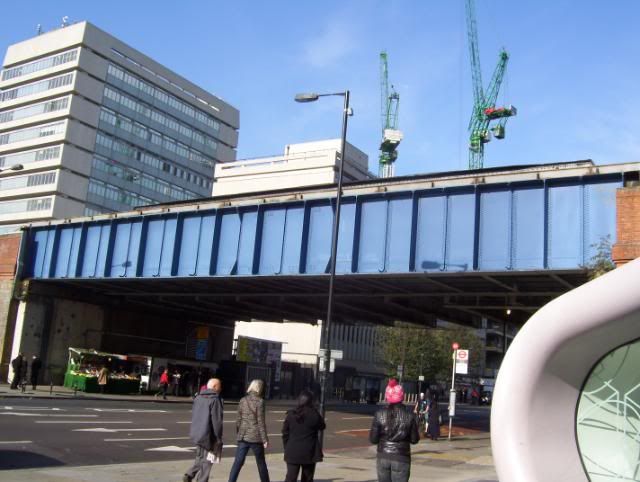 I'm not sure where this bridge is within london, but I do know its south of the Thames, possibly around Waterloo, London Bridge, or Clapham Jct stations (I should've made notes) , but in any case, this bridge in particular with its deep/high load-bearing side girders, I would say using the Wills SS57 vari-girder but just using the end web-plates which would mean buying a few packs just to make up one bridge & have lots of
inbetween
web-plates left over for something else, or you could split the inbetween plates (as I did on when building
Finsbury Road bridge
& so sacrifice some rivet detail). - In any case, place 0.5mm x 4mm pieces of strip in between each squared measurement, (use0.5 x
2.5mm
if you decide to split/modify middle plates) so basically the aim being is to have a "deepened web" to every other plate.
If its N gauge you model, then similar applies as to modifying the Knightwing PN13 plate girder bridges, a lot more sawing work invoved & its thicker styrene, at least Wills web plates are individualar already, but you can see my idea on this as to make a plate girder bridge without need of a separate paraphet as SS57 & PN13 are very near to correct scale being over 6ft high. (6ft - 7ft ** height needed for modeling the bridge pictured here - (**= judging by the height of the high top LWB van in photo) )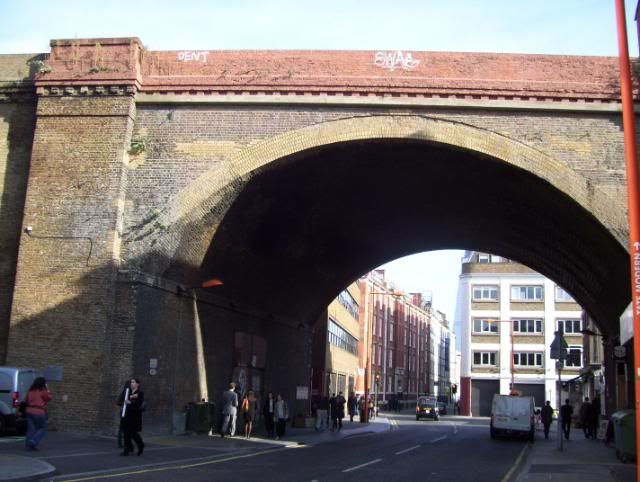 Notice the corballed** (**I think is the term) brickwork at the base of paraphet, notice also that area of bricks above at top of arch ring-course, so I'd imagine there will be scaffolding errected as to repair/remedy that before too long.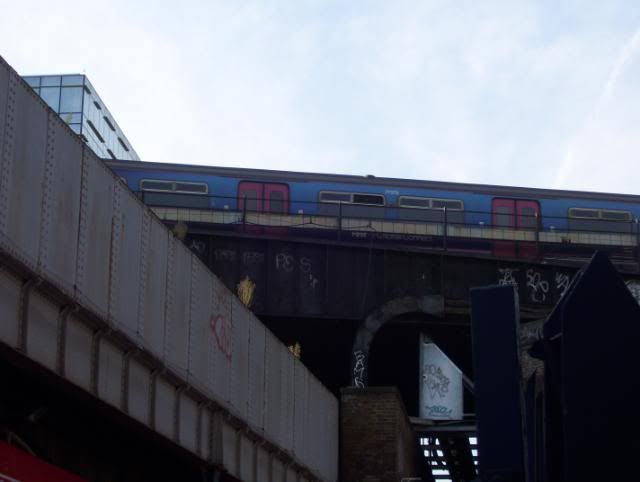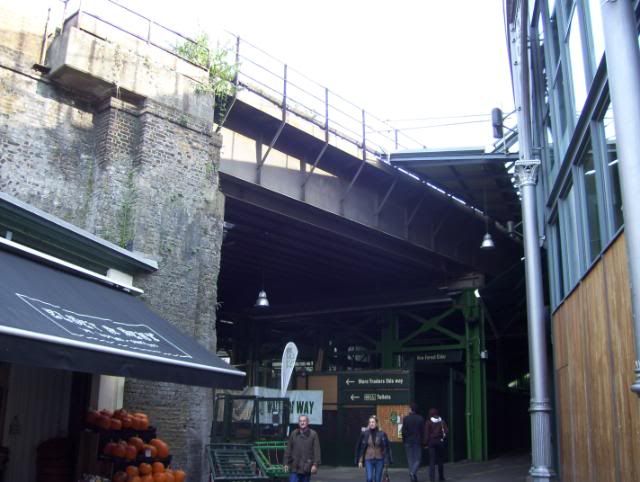 There are some nice little market stalls around & beneath the rail lines/viaduct arches. afaik the area here is Southwark near to London bridge rail station (overground).