Cheers Mark & Zunnan
, I'm always happy to keep on posting updates as to hopefully inspire others with idea's regardless, & yep,

those photo's of myself with tape measure & float on canal,

I purposely asked Zunnan to take those 2 photo's of me with tape & float, as appeals to my own sense of humour with regards my obssessive nature. I do often question my own sanity

Myself & Zunnan took those photo's at Bournville station, the canal runs basically parallel with southside
cross city line
for 7 miles from city centre.
http://www.google.co.uk/url?sa=t&source ... 61bU1Z1-gA
We took the photo's as for modelling referance for an N gauge project were doing at a model railway club that were members of.
Of course, even though I dont model N gauge, I'm still keen if it involves a bridge building challenge

, Here's some photos;
Above photo is the ornate cast iron arch bridge, & 3 photo's below show this in its infancy / my proposed construction method, as said, this bridge is N gauge.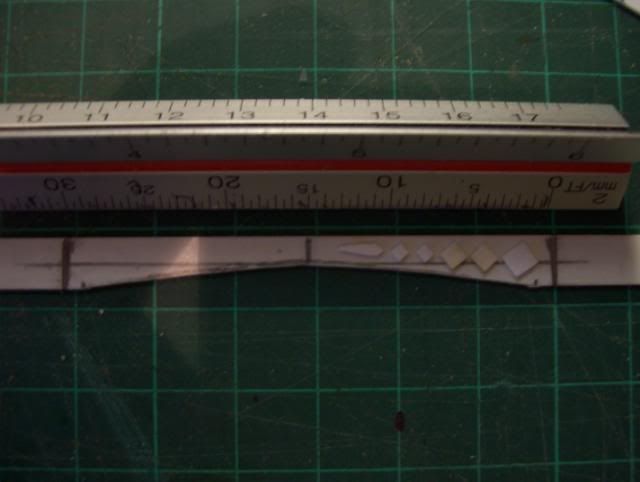 I estimated that the total span of the metal arch would be approximately 30ft including allowance for both sides to rest upon no less than 15" on each bedstone.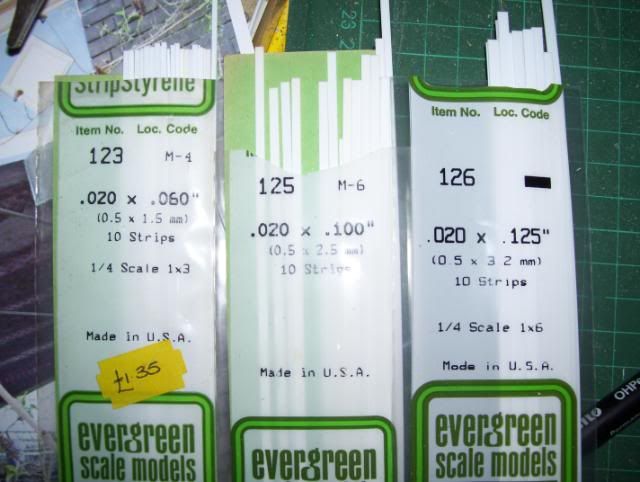 The raised decorative square diamonds were from these 0.5mm thick items from the Evergreen strip range. The one side put into place but having less amount of square diamonds than the real bridge seen in photo, but IMO its not really that noticable & the intent is still there for a fairly good representation, its a fiddly task, with getting tiny squares to be as symetric as possible both sides of arch.
Notice the box profile metal trunking that most most likely carries utillity cables or pipes of some sort. there's one fixed to either side of bridge spans.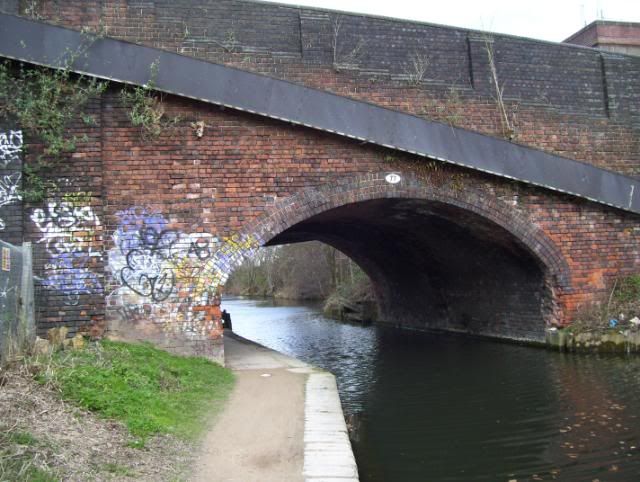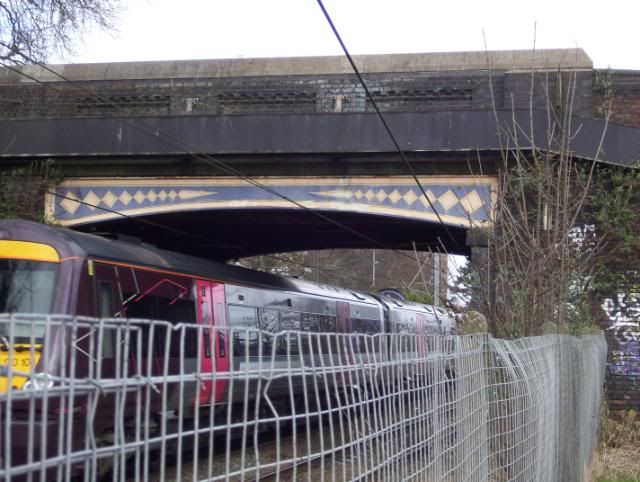 Height clearance, Usually from rail head to underside girders or brick arch will be typically between 14ft 9" - 15ft 9" .
I took the above 2 photo's as to give an idea of height clearance, I would estimate there's at least 2ft 6" clearnce from that class 323 EMU to the underside arch profile.
An overall side-view from the one side.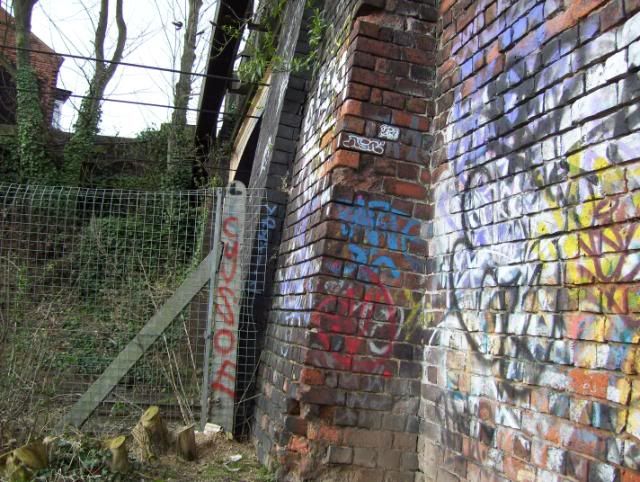 Notice the downward layer angle of the brick courses on that retaining buttress.
The damaged & missing bricks can easily be replicated with using Wills Bricksheet if modelling this in 4mm scale , or if modelling N gauge brick damage then slaters plastikard brick would also be suitable for overlaying (replicating underlayer from missing/damaged brickwork)
Dave.