A few holiday snaps from the KWVR. I would have uploaded them earlier, but I was straight off to Devon as soon as I was home from Derby.
Standard 4 80002 coming into Keighley. As we were waiting to leave the station, 46115 'Scots Guardsman' came passed on the mainline!
80002 in Haworth.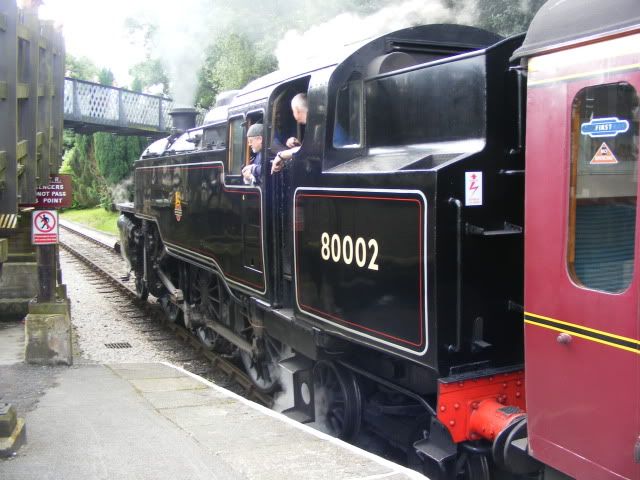 80002 approaching Haworth.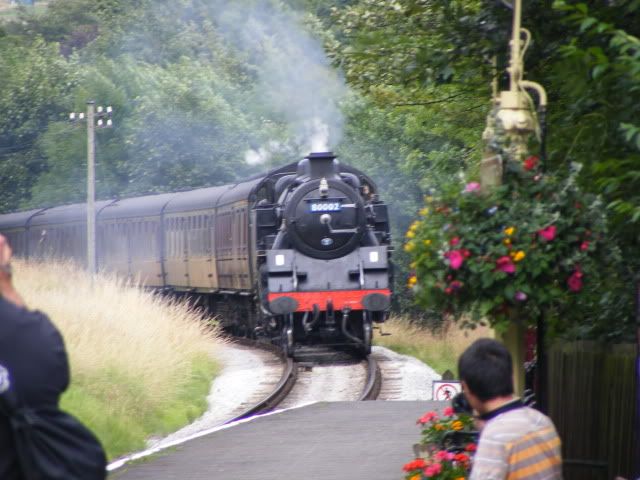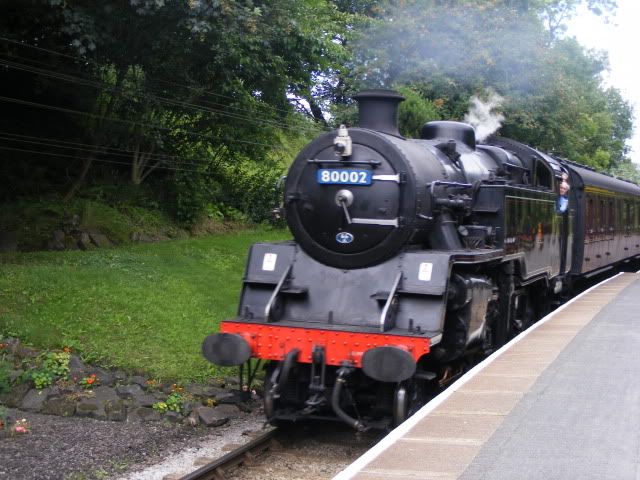 80002 at Oakworth.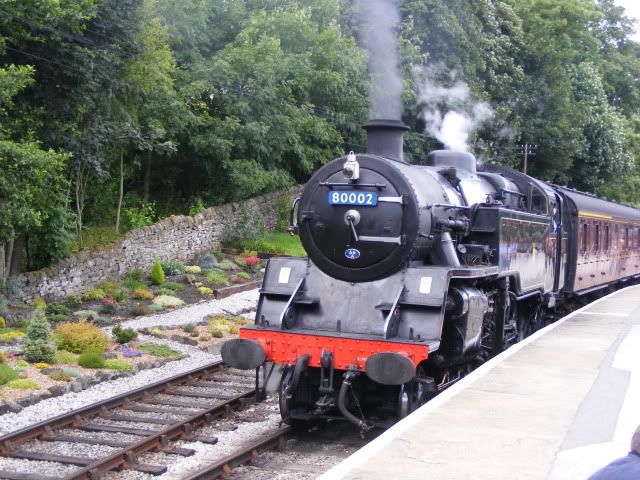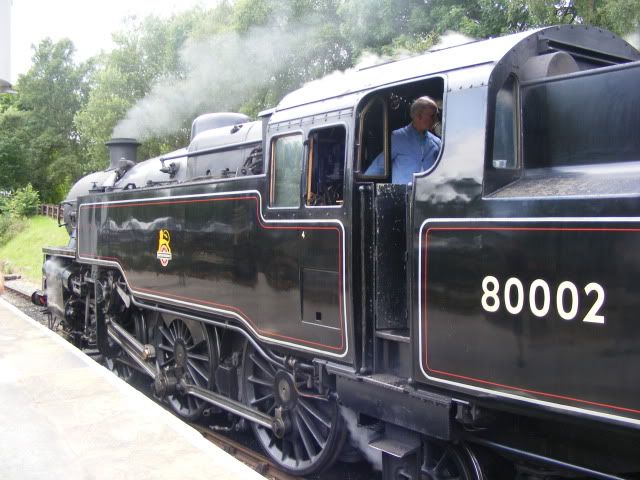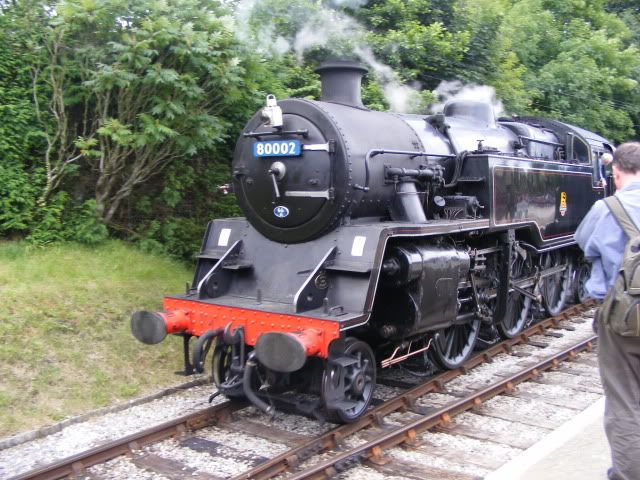 Inside the sheds/museum.
5775 in Oakworth Shed.
45596 'Bahamas' in Oakworth Shed.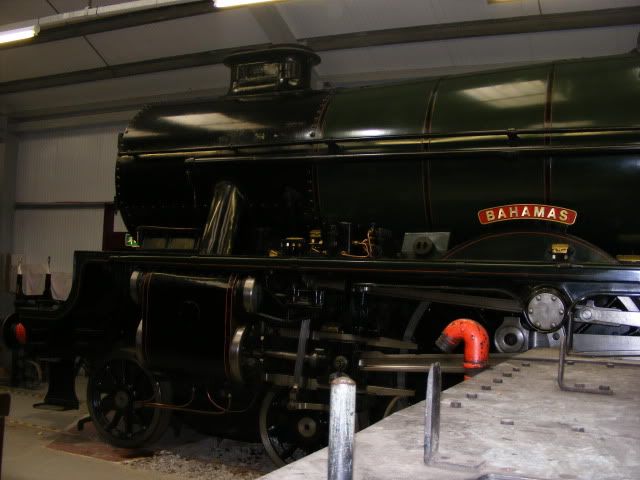 A few company crests (as painted on the sides of coaches).
Lancashire & Yorkshire.
Pullman.
80002 heading back towards Keighley.
80002 running around its train at Keighley.