A trip to Stafford today where I've taken these photos. Shame I didn't see any freight, and just as I left a rake of Virgin MK3's top n tailed by some skips went by.
Oh well.
A XC voyager in Platform 1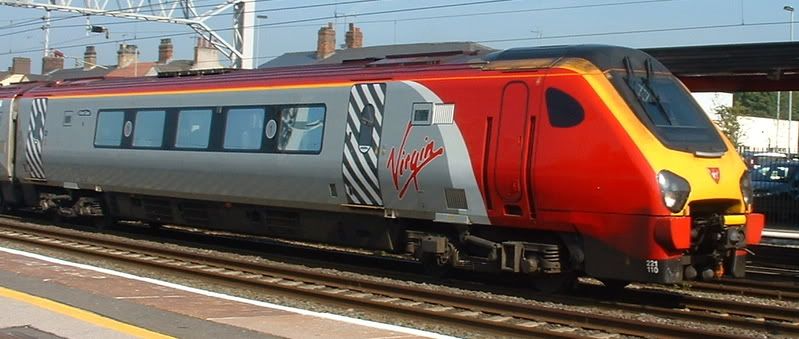 Virgin 221 coasts through the station.
XC voyager stopped in platform 5 on route to Man Picc.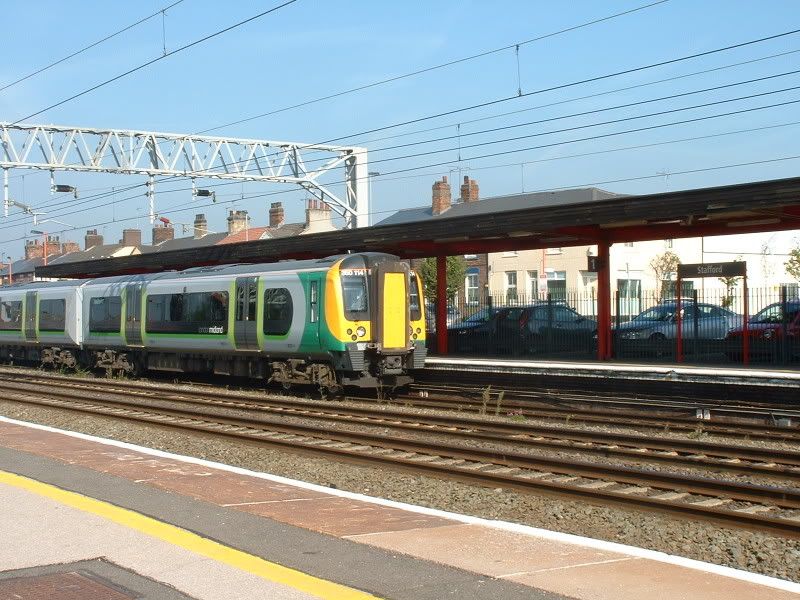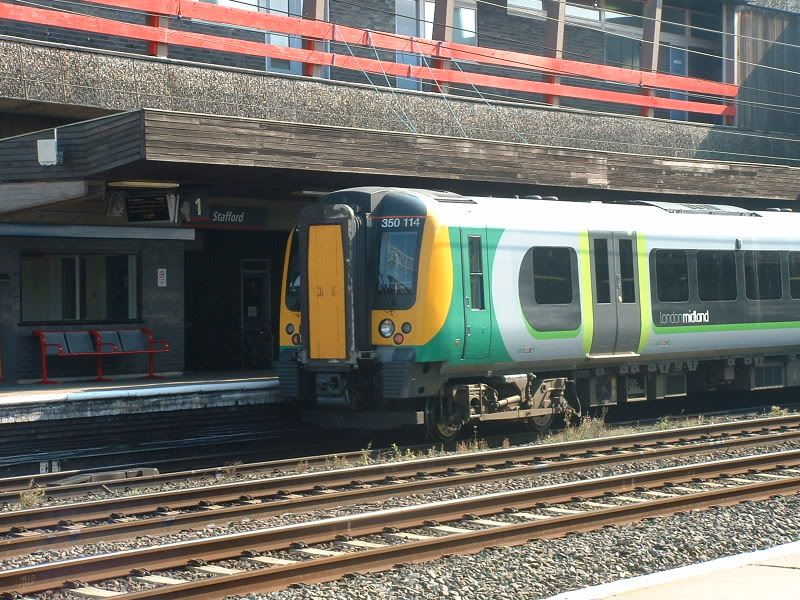 350-114 in platform 1
350-105 in platform 5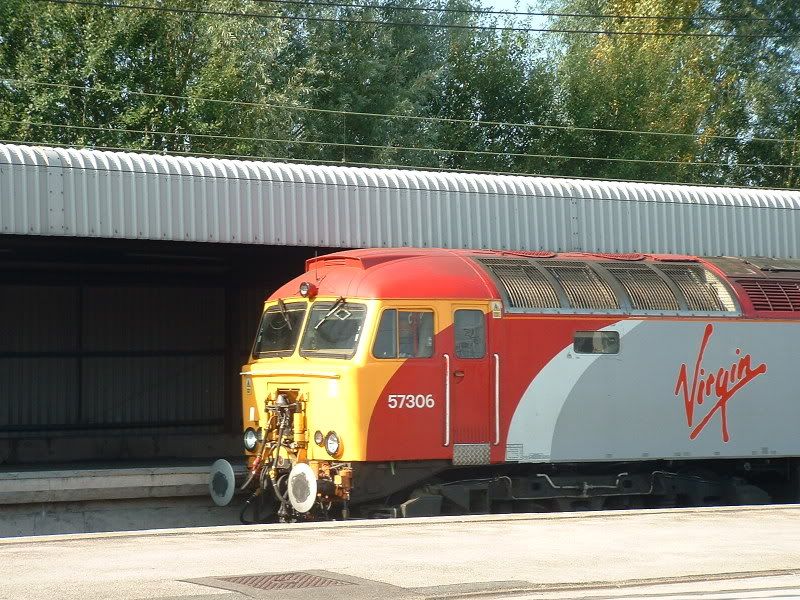 57-306 coasts through the royal mail platform. It stopped just south of the station.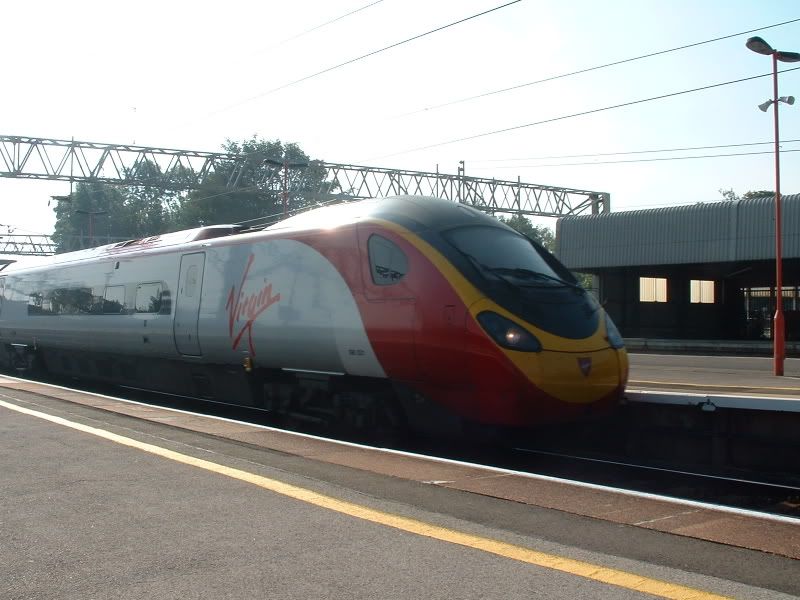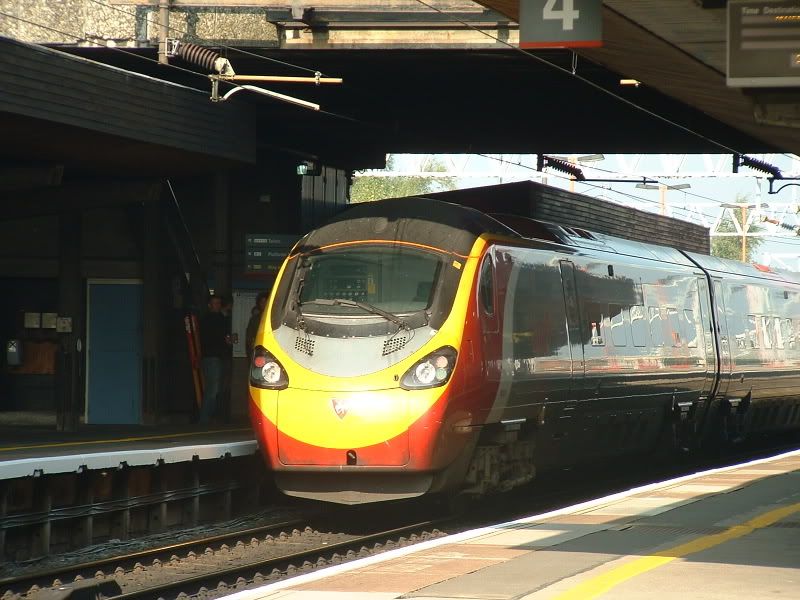 Class 390's
XC class 220-030