After much hunting I could not find the type of streetlights I was after. Basically those light green ones that have been around since the seventies. So, I decided to make my own, and share the method with you all. each lamp costs about £1.50 to make.
The items reqd are:
- 2x0.3mm tube. From B&Q. cost appx £2.80 a metre. (This will make about 9 lamposts)
- 1 pack of 3mm Stanley rivits. From B&Q. 15 in a pack. Cost appx £2.70
- 1.8mm Grain of rice bulbs. These will run off 12Vdc or 16VAC. Available on Ebay etc. Cost Appx 70p ea
- Pack of Tesco value plastic teaspons. Pack of 50 costs 45p.
- Tin of Humbrol Matt No90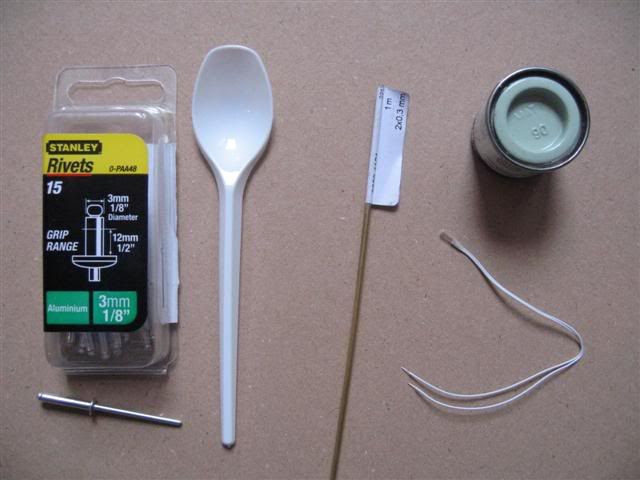 First up, Insert a a piece of old wire inside the tube (the wire should be a nice snug fit in the hole). and bend the end of the tube using something like a marker pen. Make the bent part a little too long, this can be trimmed off later to get the right length. (The Piece of wire will stop the tube collapsing when you bend it).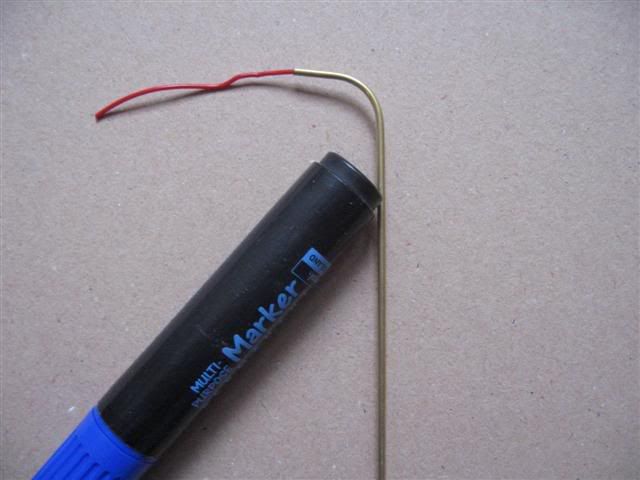 Remove the wire and trim the two ends to the desired length, the long section should be slightly too long, this will act as supprt on your baseboard. You want a nice clean cut, so the hole ends dont get blocked. I used a dremmel cutting wheel.
Insert the bulb into the tube. Do not glue it in.
Pull the top hat part of a rivit off and slide over the end of the tube. Glue in place with superglue. Make ure you leave some overhang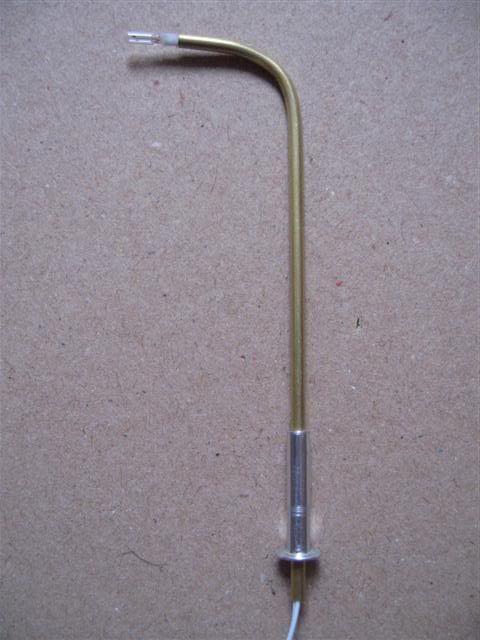 Cut a small section off the end of one of the spoons.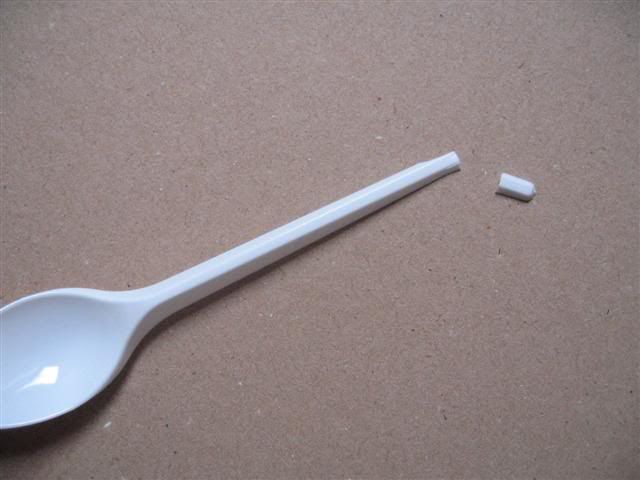 Glue this on top of the bulb and when set, give it all a coat of paint.
You are all done. If the bulb ever blows, you should be able to pop the lamp cover off and thread a new bulb in.