Just for you Chris some better pics. I should point out that the scenery is nowhere near finished.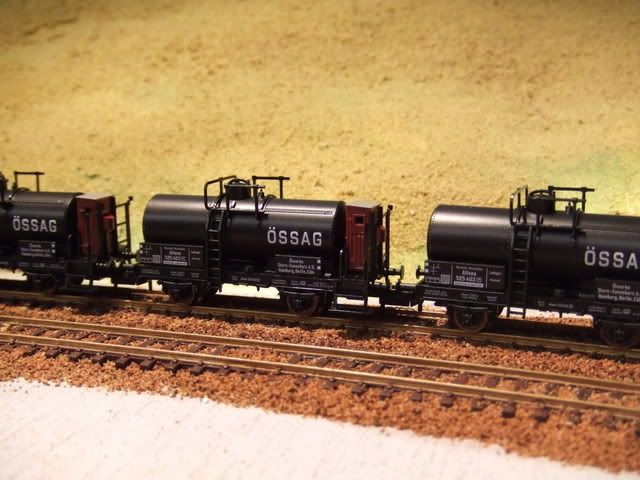 I love these OSSAG tankers, I've a few already, but they challenge the wallet a bit so I have to ration myself.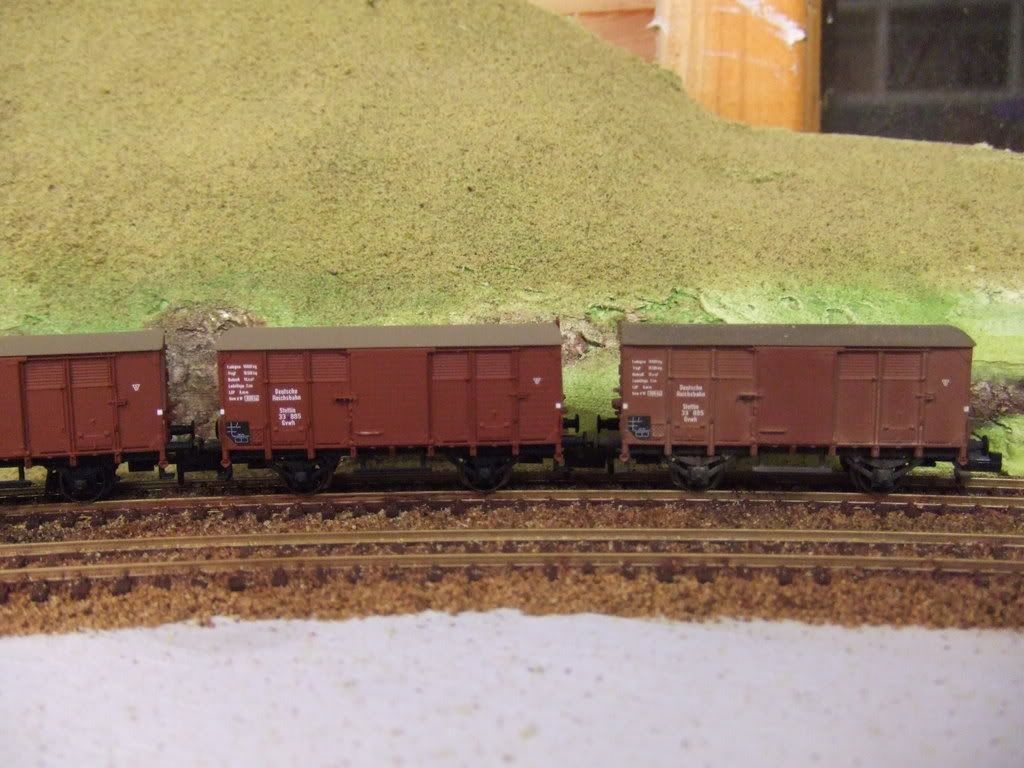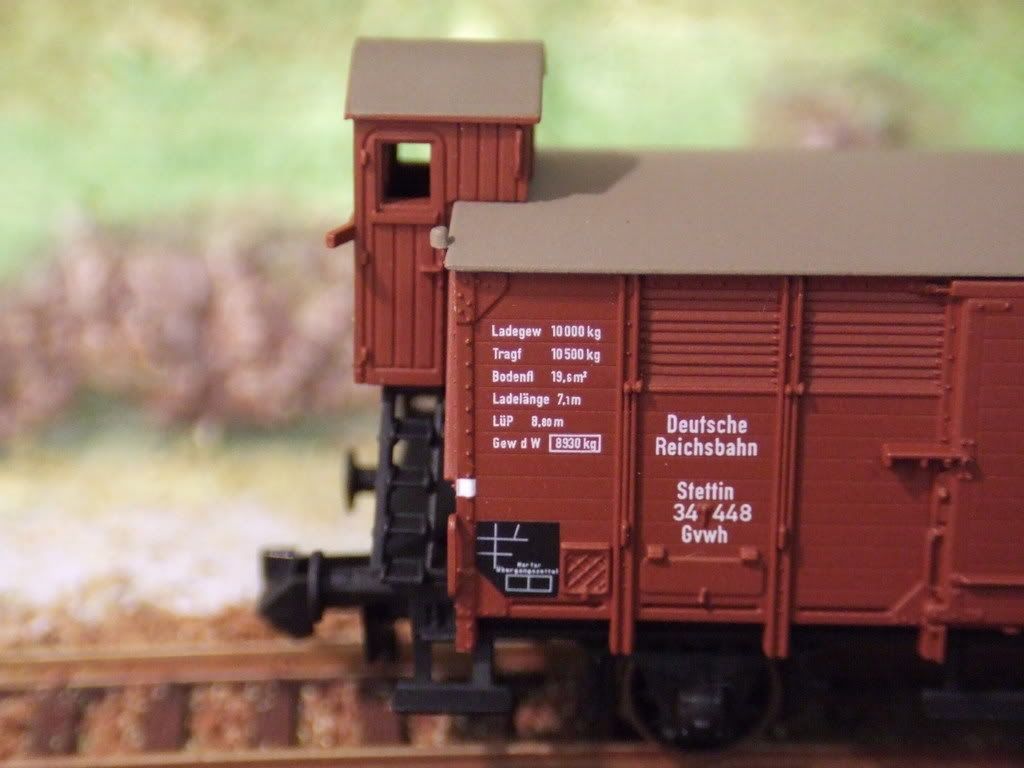 These box vans are nice too, they weather up well, the weathered one above is one I did a few months back, I'm building up quite a rake of these chaps too now.
Pete