Hi Guys,
A few weeks ago i had to make a tough decision on my previous layout, either keep it or get rid of it! I decided to get rid of it because i had to keep on getting it out from behind the wardrobe just to do some work on it, then when finished i had to put it back and of course it started to hurt my back doing it. So i wanted to do a small "shelf" type layout which can be permantly set up and also so i can showcase my locos
so here it is.....
This shows the beginning of planning, using the track i salvaged from the previous layout.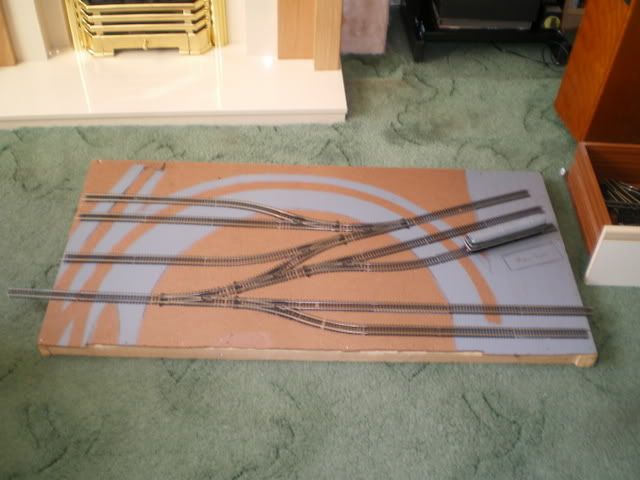 The layout is roughly 4ft x 2ft, showing a very basic TMD. I will modify the picture to show "what goes where etc" soon
. Work started yesterday after a few hours planning and imediatley i painted the board grey.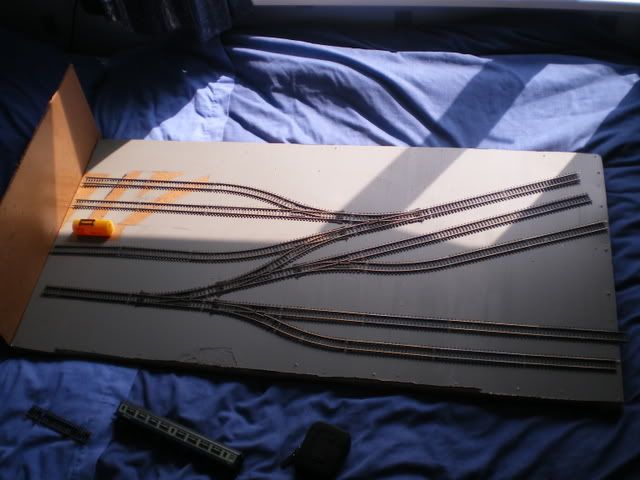 Currently i've started to wire the track for a quick test before i get some point motors and other bits and bobs in the week.
There you go !