Good jokes boys.......
Yep still waiting for my tree's to arrive???? Pidgeon mail I should think......in the meantime I played with a couple of "Working" video's rather than posing.......
Hope you enjoy, I make absolutely no excuse for the ending on the 1st video, not what I normally end with but so much more important....enjoy the vid's fella's!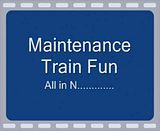 you never know, my tree's might arrive this week and I can do some picture updates!
Cheers,
Gav.