G'day all. After years of having a permanent structure in the loft, I decided I'd rather have a portable layout, so set about creating this. Now I have some progress to report, I thought a PL thread was in order.
As the title suggests, the name of the station on my layout is Eckythumpington, for various beer related reasons! The line is going to be modelled around somewhere ficticious in the North of England, between Manchester and Sheffield. There will be a fairly busy main line, with a single track branch line. Most traffic will be of late 80s to late 90s vintage, consisting mostly of DMUs with the odd freight train or loco hauled passenger train. Of course, I'm not going to stick religiously to this period, so anything I like may make an occasional appearance!
I have constructed my new baseboard out of 6mm ply atop a 2"x1" frame - 2 4'x2' boards currently giving me a total size of 8'x2', with enough wood to do two more!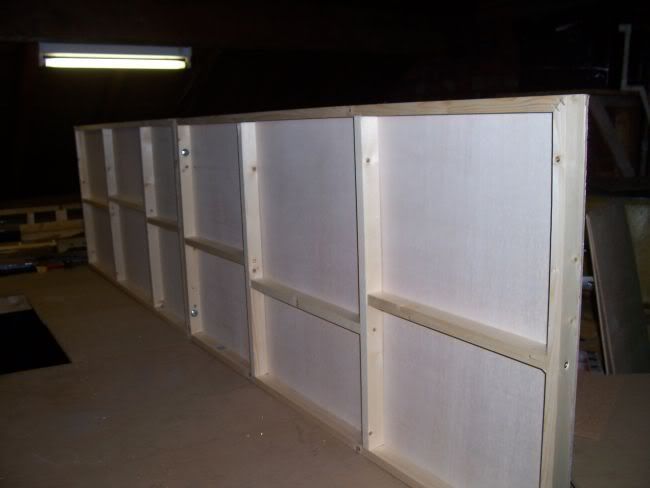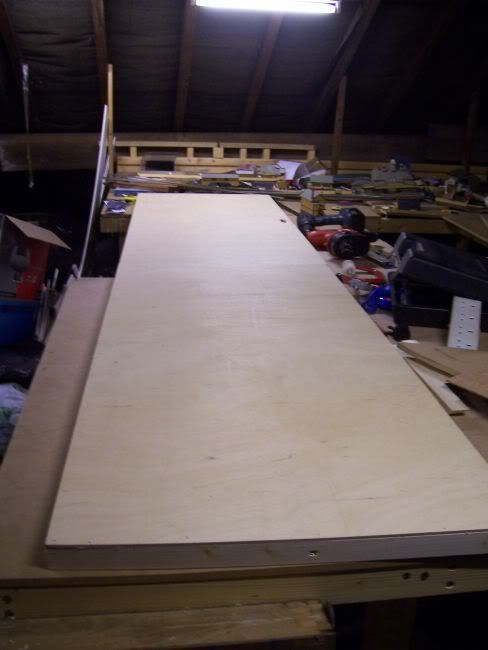 So, the next thing to do, after buying some other baseboard items such as cork floor tiles (would you believe B&Q don't sell these any more!?), I began playing with some track layouts. Here's what I've come up with...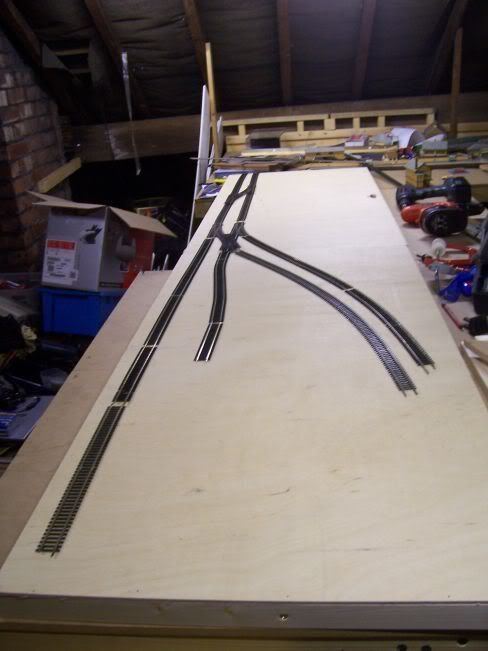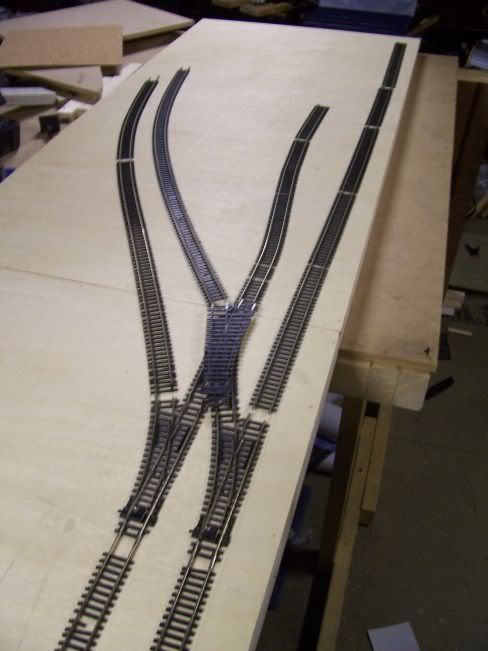 There will be a cassette based fiddle yard at each end of the layout (with two lines at one end, and three at the other). I may also decide to utilise some of the space under the town to use as storage sidings.
As I have previously said, there is plenty of scope here for me expand the layout onto further baseboards, perhaps having a countryside scene on the other side of the bridge to the left of the plan.
What do you think? Any comments/criticism/questions will be greatly appreciated!
Please excuse the mess in the loft! Eventually I will have this layout somewhere more civilised, most likely on pasting tables or trestles...