A layout based on a colliery classic layout but takes its name from a pit once owned by platt brothers of Oldham Lancashire the coliery site is within a stones throw of where i live so have always had a interest in it United Utility's still around a Million gallons of water a day out of the colliery up to the Local res. The layout uses a bit of modelers licence in having a Narrow gauge loco to move the tubs around but has all the classic buildings and look of a colliery.
Some photos: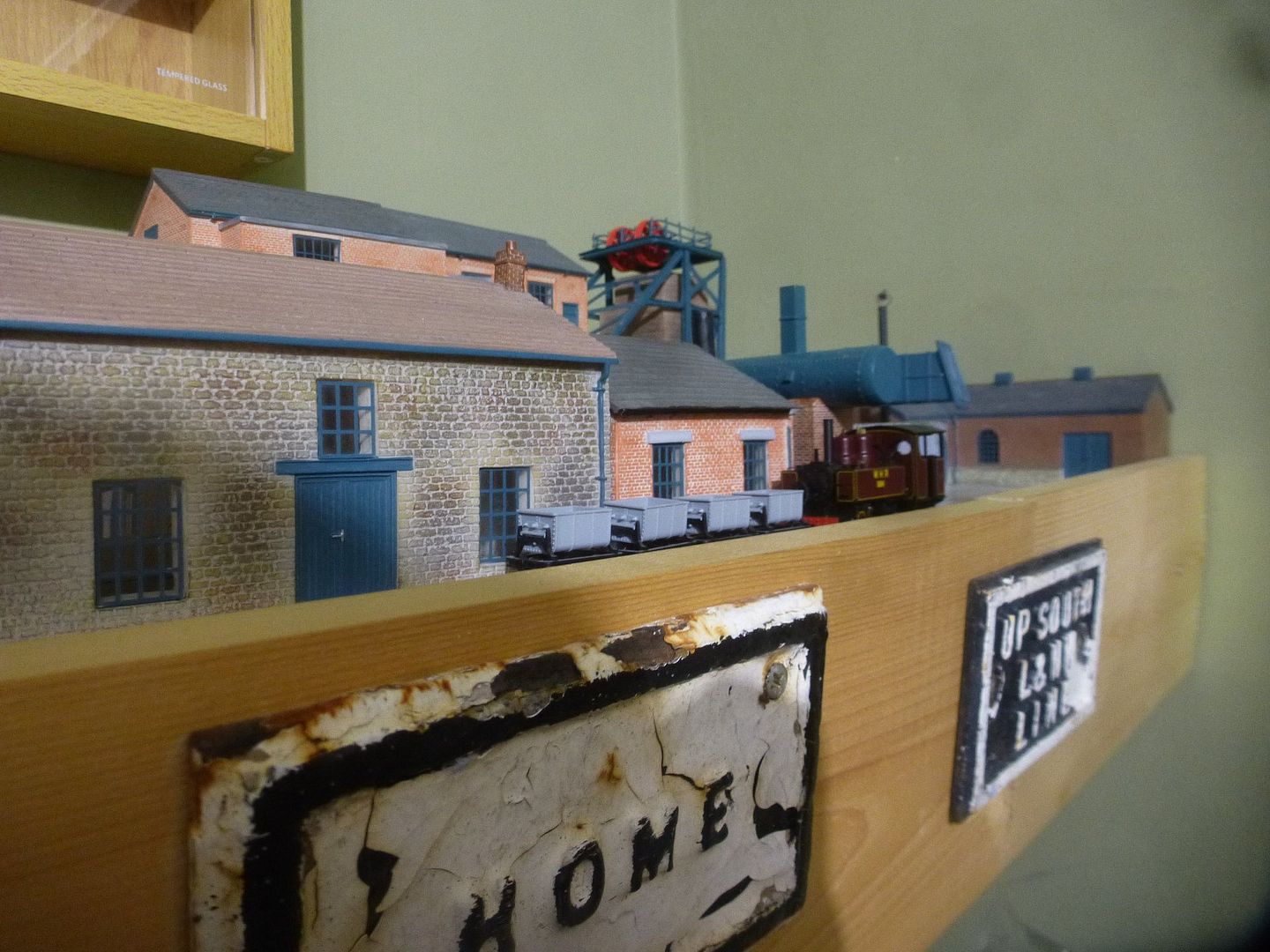 Compressor house, Black smiths shop, fan and Joiners shop
Up the centre is the Lamp room, Men's room, Dynamo / Engine house and Narrow gauge loco shed. carrying on up the right hand side is Compressor house, Blacksmiths shop, Fan and Joiners shop. To the left is the Washing plant sidings (building yet to be built) Down cast pit bank and head gear, Engine house with the Up cast engine house, Pit bank and Head gear behind and the Boiler house will be behind this. The tub incline has since been removed.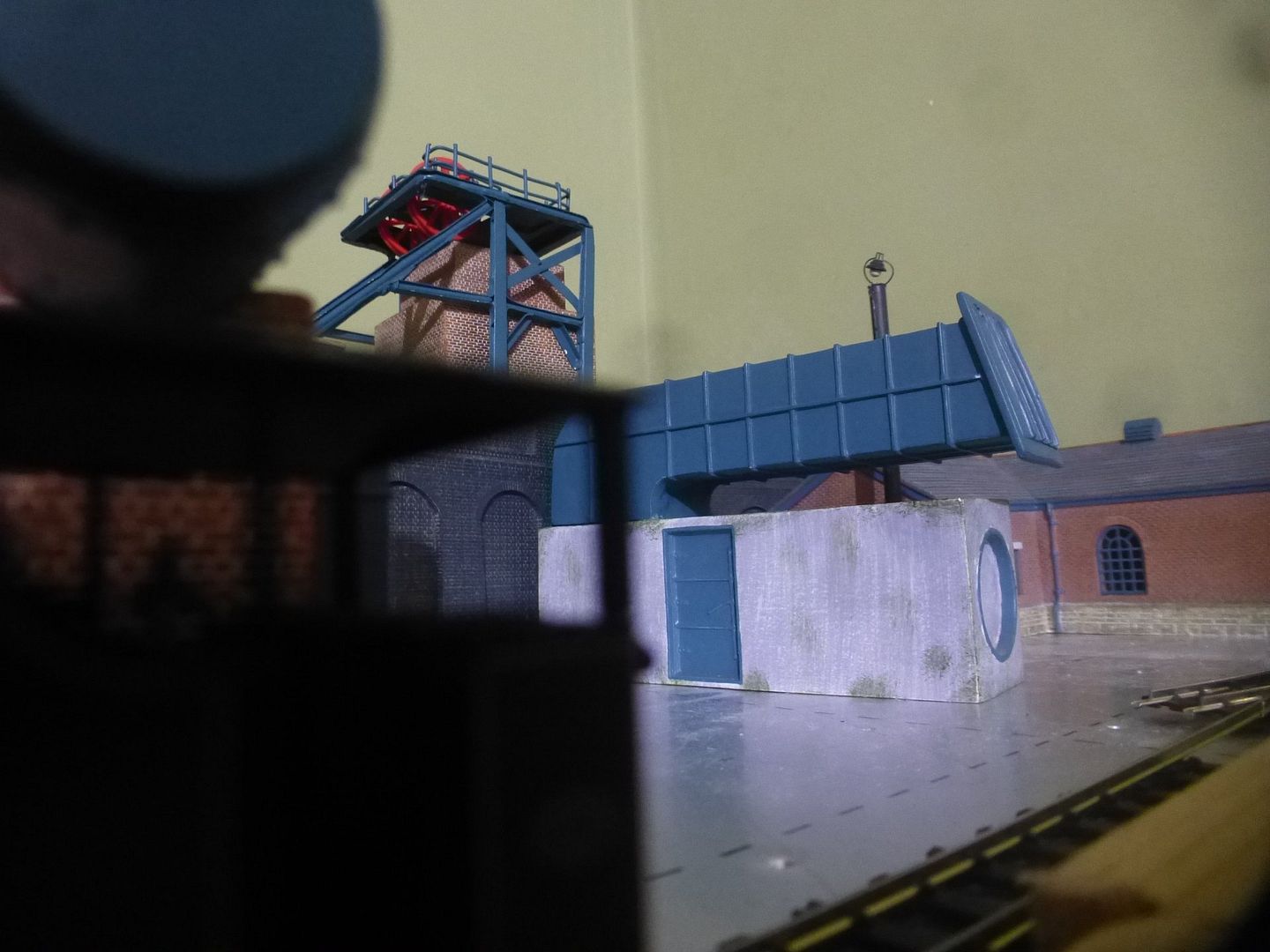 Fan, Joiners shop and Up cast pit head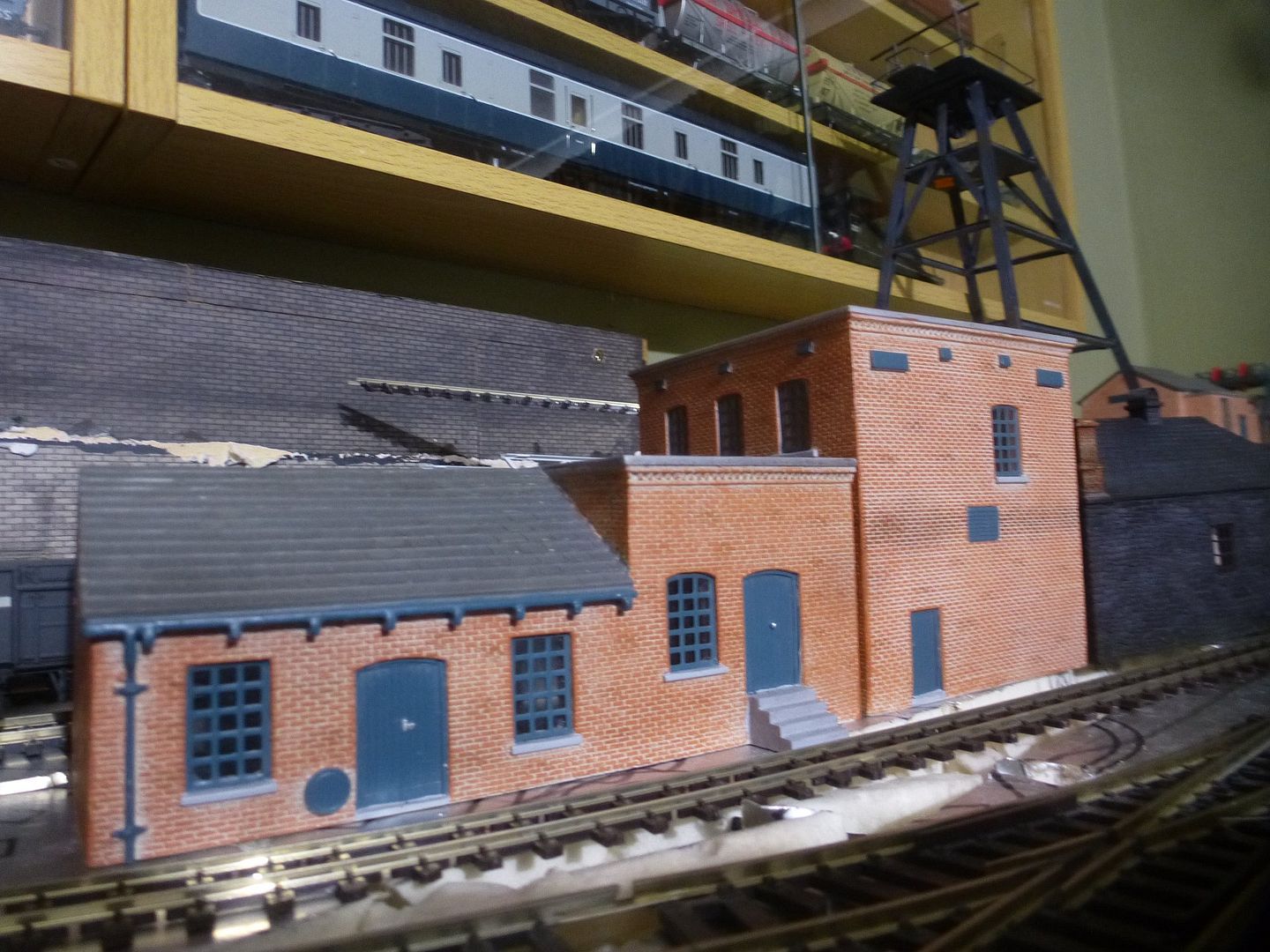 Lamp room, Men's toilet, Dynamo / Engine house and Narrow gauge loco shed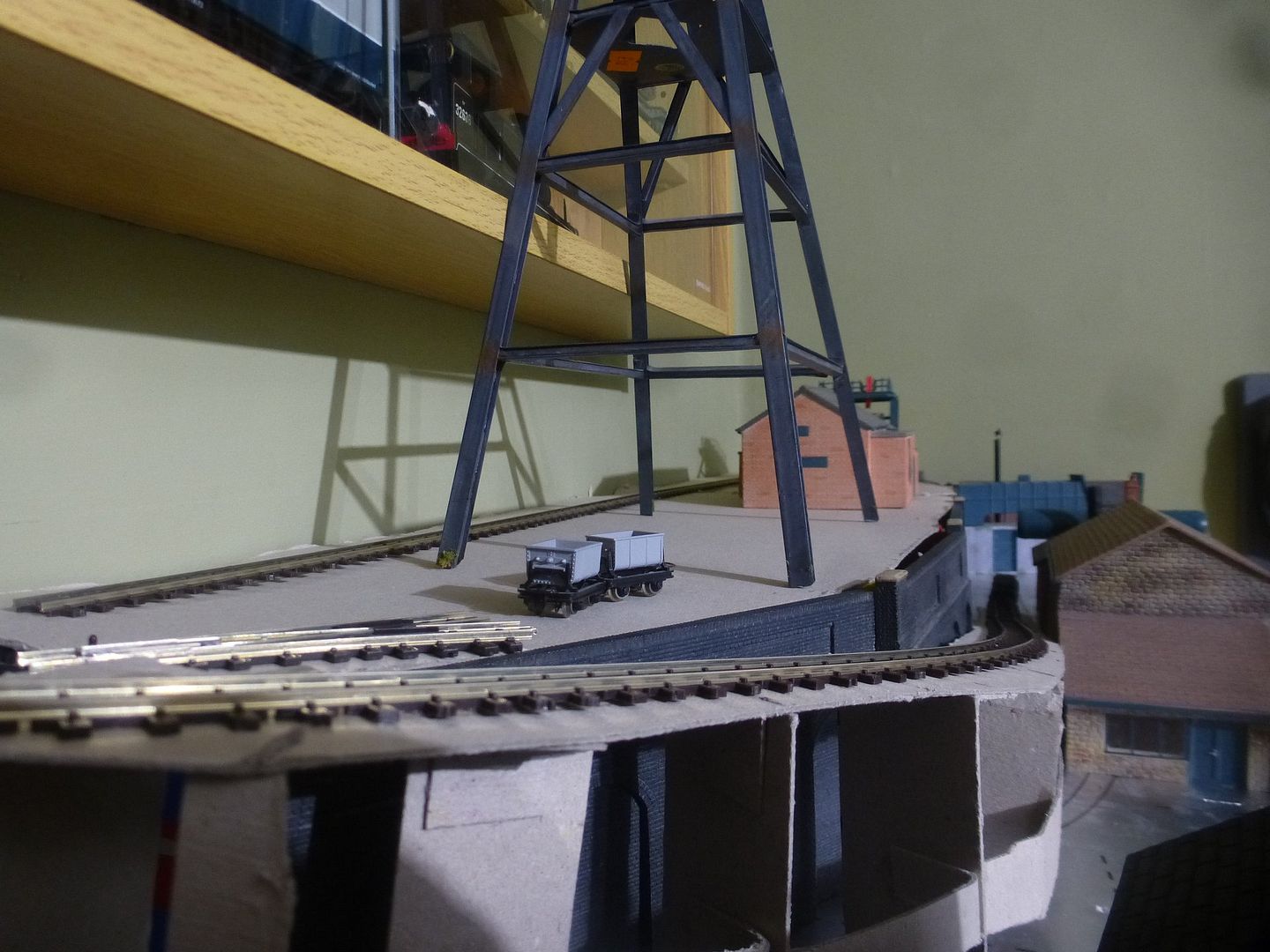 Pit bank area buildings and track to be added Incine has since been removed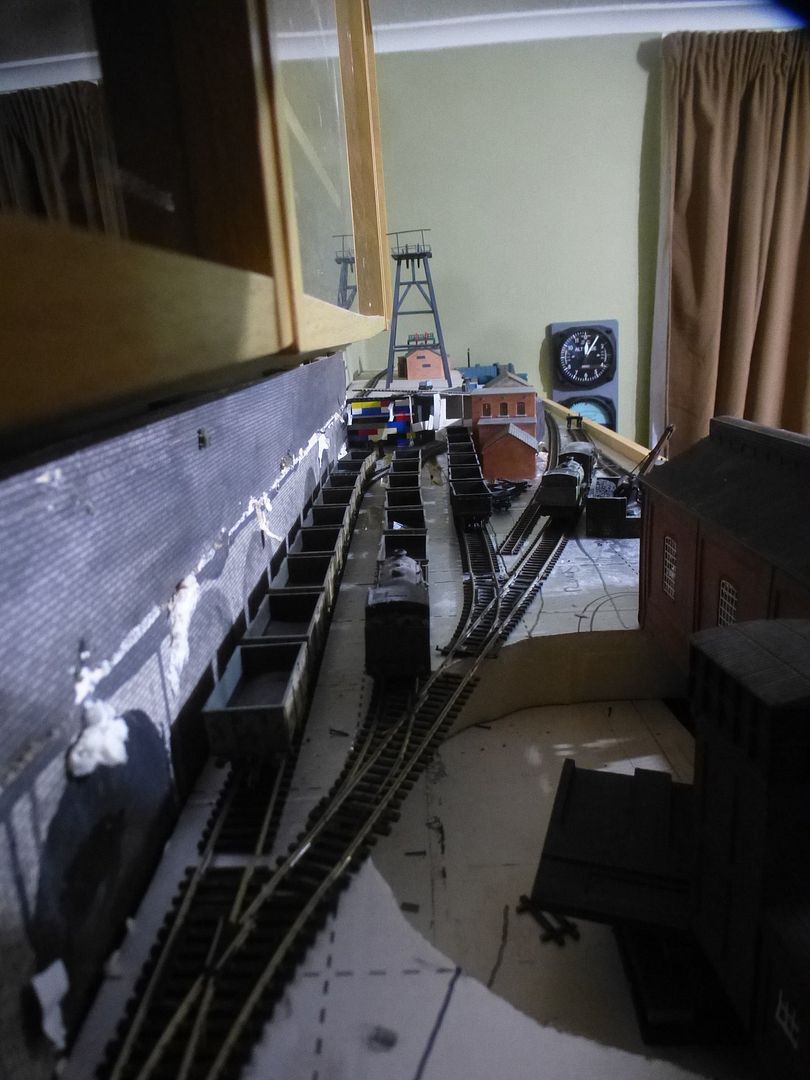 Washing plant sidings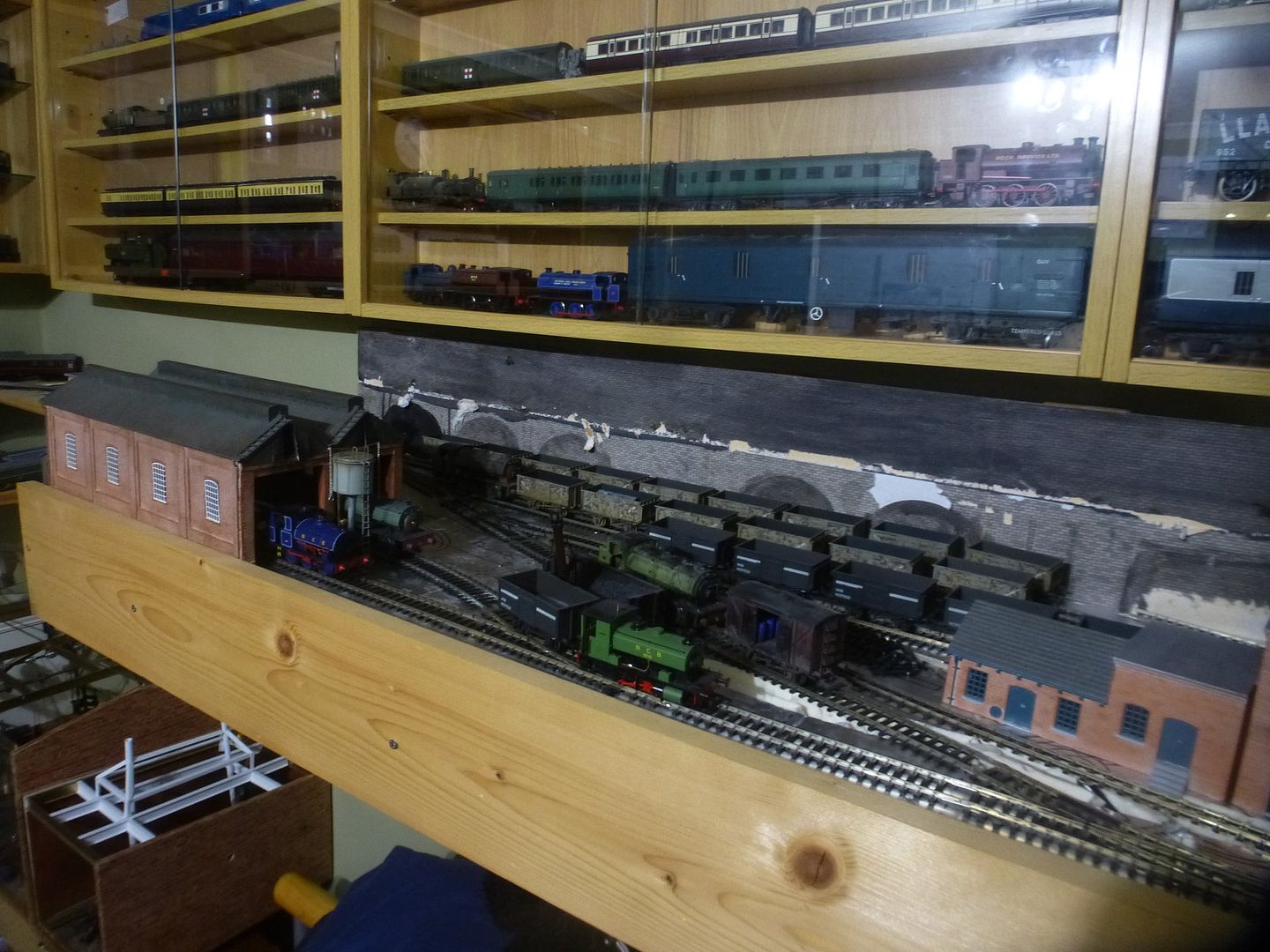 Standard gauge loco shed.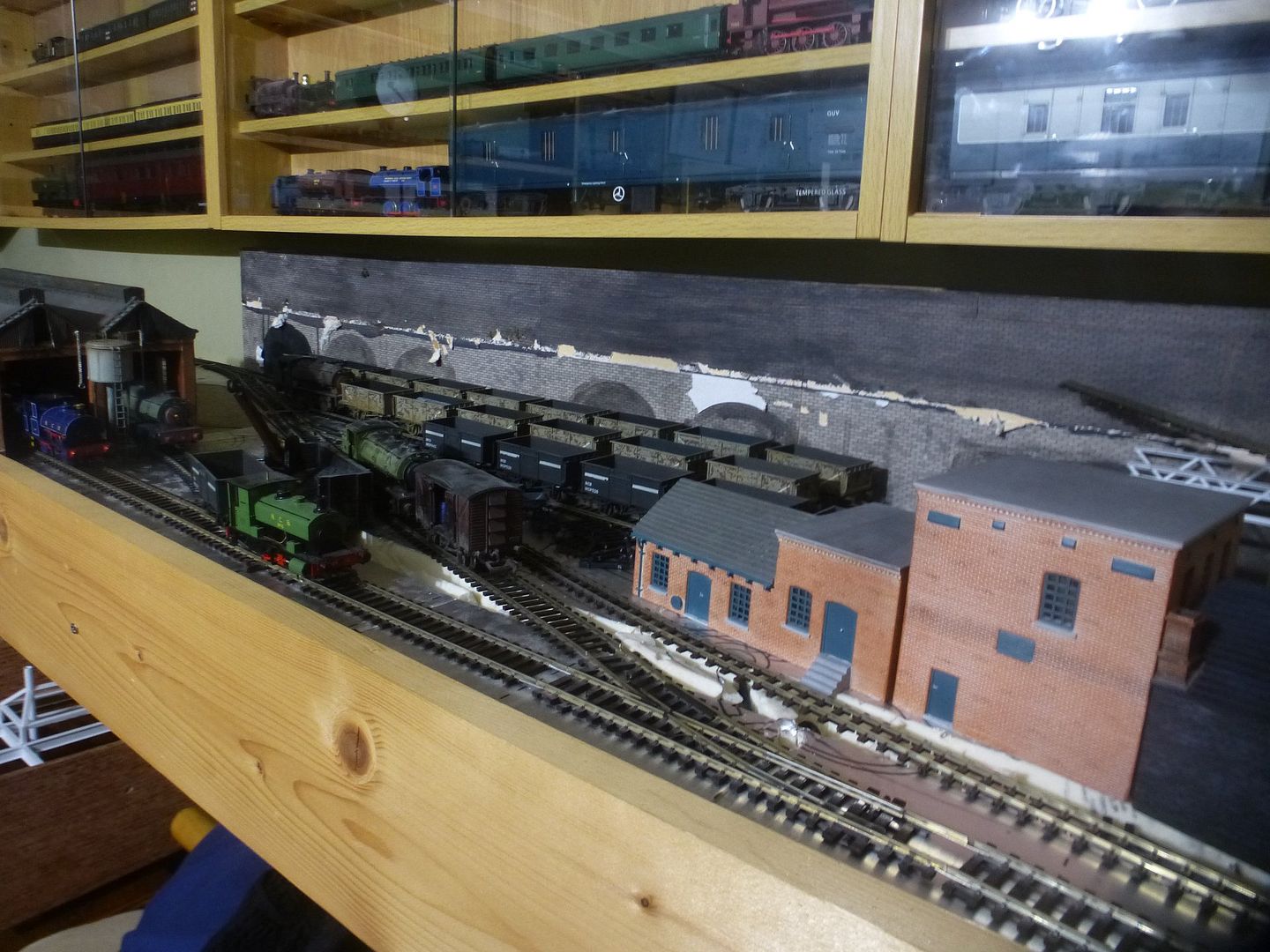 General view of layout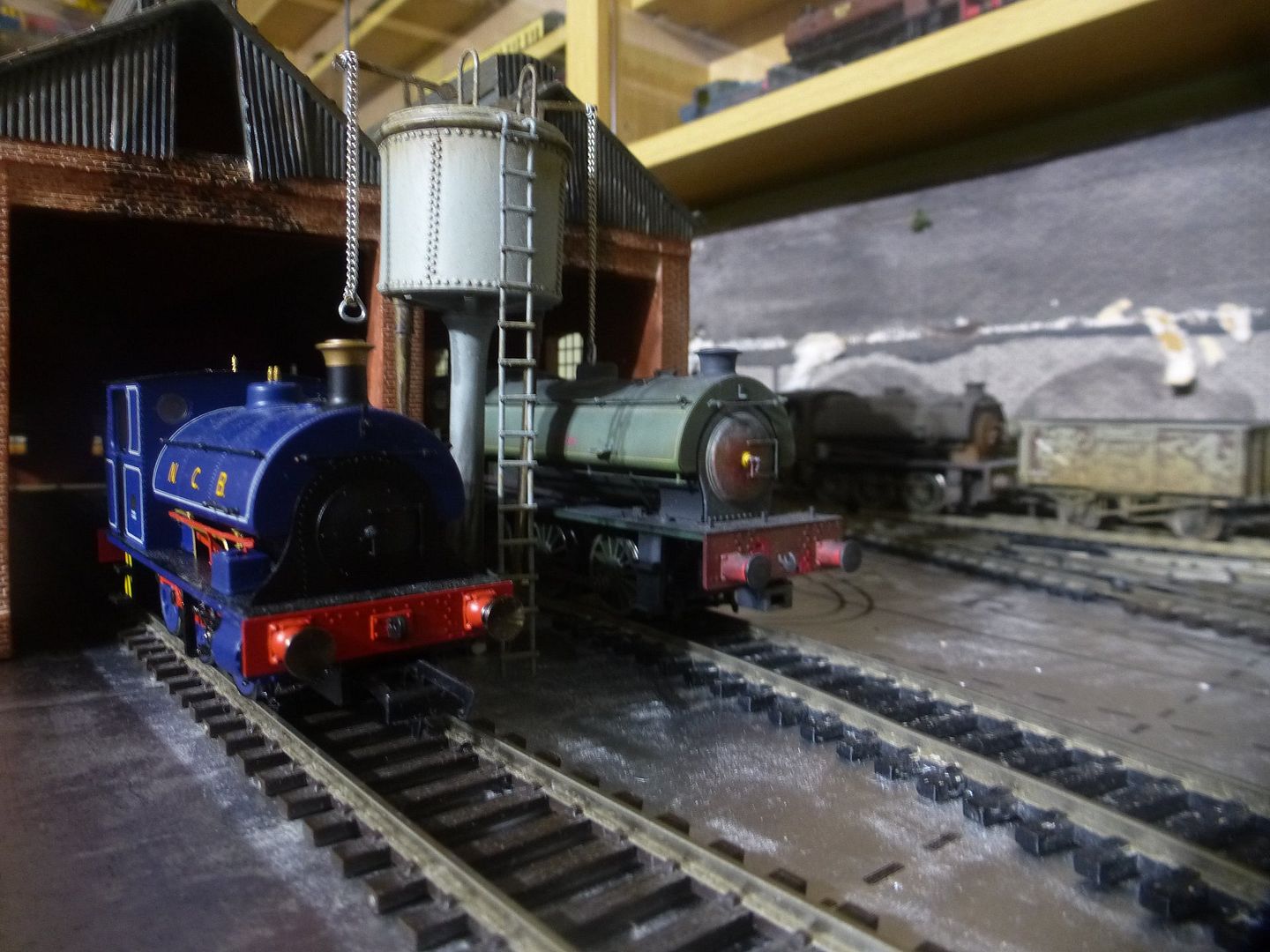 Locos on shed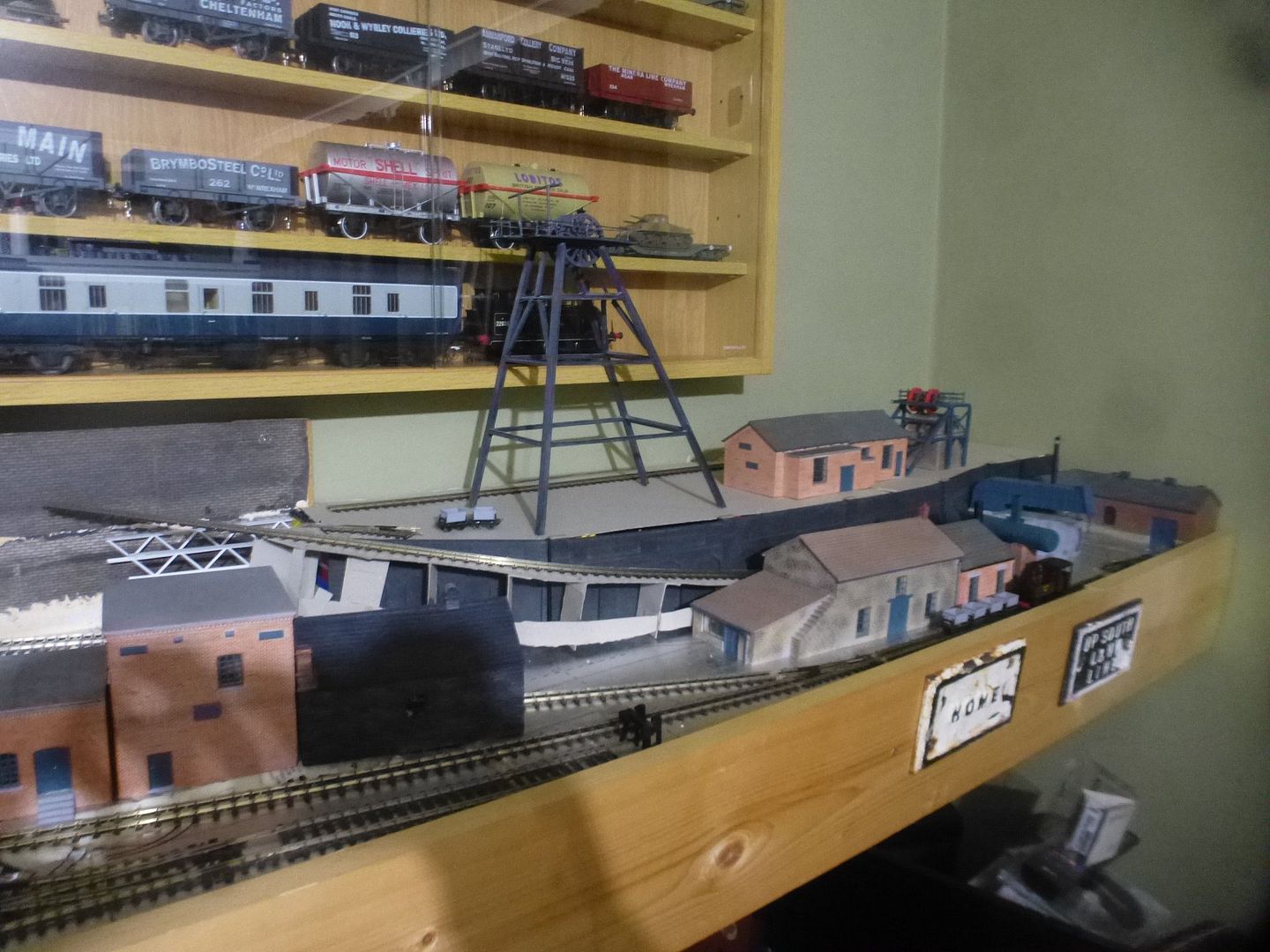 General view of the layout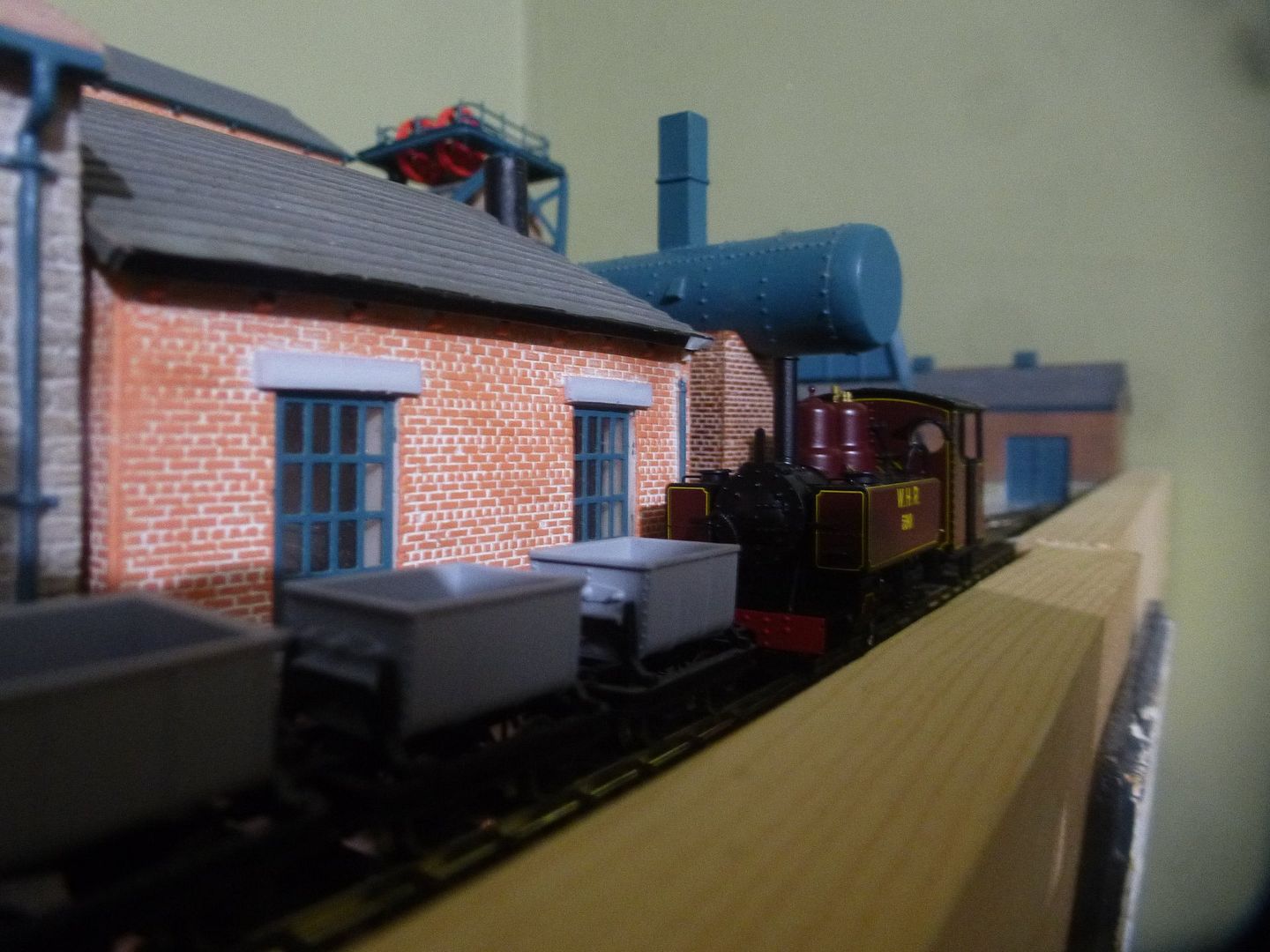 Narrow gauge loco moving some coal tubs around