I moved house in September last year, from a proper house in Derbyshire to a tiny 25m square flat in Edinburgh. As a result Newtonmore, my 8ft long N gauge layout is in a storage unit until we find somewhere to buy. My wife and I have started setting aside Monday evenings to just chill out in the flat doing our hobbies, so I've started a new layout which is much smaller.
Loosely based on the Wharf Shed at High Peak Junction in Derbyshire that I used to cycle past on my way to work, the layout is an inglenook with two short storage sidings that will be behind a backscene. It's built on half a wallpaper pasting table so the scene is much compressed. I've got it to the point where it's wired up (DC), the track in the foreground is set in stone while the storage yards are likely to get rejigged a bit.
It's unlikely that I'll keep the High Peak Junction name - it's so compressed and jigged about that it's not the same at all. Also, where the track goes off-scene is, in real life, an enormously steep hill that rolling stock was winched up. If I come up with something I'll post it up.
IMG_20190121_194050
by
lukegoestoaustralia
, on Flickr
The grey areas are the yard and towpaths. I covered the yard in scalescenes cobble sheets last night. The hatched area will be cut out to form the canal. The area above the yard will be a retaining wall with vegetation and trees, and there will be trees in the area in the bottom left.
The buildings and retaining walls are Scalescenes. They're nice looking kits once they're done but so far these three buildings have taken me three months' of Monday evenings- the crossing keeper's cottage in particular is a real pain. Fortunately, it seems the retaining wall kit will be quicker to build since there's a couple of feet of it, ditto the canal walls.
Here's the Wharf Shed in real life today, it's not an accommodation centre.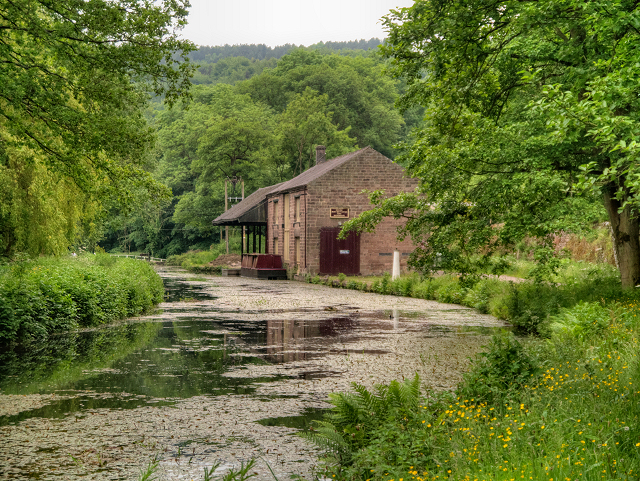 Here's my Scalescenes lightly kitbashed version.
IMG_20190121_194111
by
lukegoestoaustralia
, on Flickr
IMG_20190121_194059
by
lukegoestoaustralia
, on Flickr
The next job is to start the retaining wall and cut out the canal. Which probably won't be done on a Monday evening when my wife is trying to relax 6 feet away!