Hello again,
As I have just posted in my introduction elsewhere, I'm a long time lurker turned poster, and am returning to toy trains after 25 or so years away.
Early in 2016, I recovered my old board and track from my folks garage, resurrected the old steel rails with a power sander and ran some old rolling stock in DC.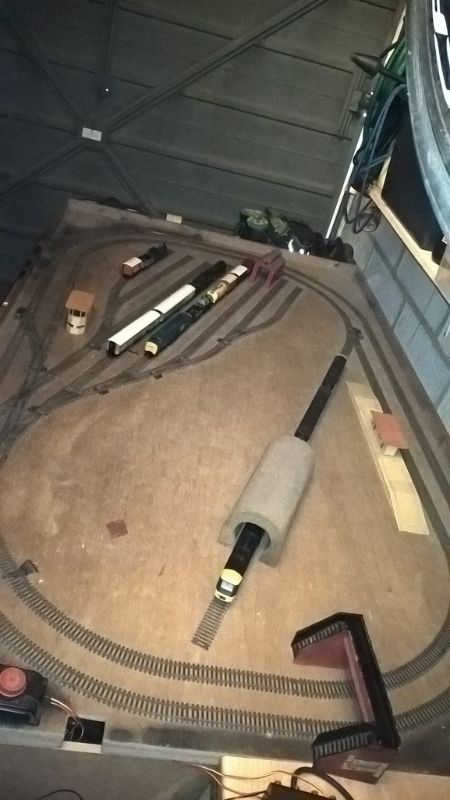 Running on this old track was poor to say the least and I found that technology had moved on significantly since I last ran a train.
So the old rails were removed and the board dismantled.
A house move then followed in Feb '17, giving access to the loft space in a rented house.
A new Hornby DCC set followed shortly and some basic boards were constructed.
.
Lots more track and some additional boards quickly followed too, but that will wait for a later post...