Thanks for that John you're a pal I would have never seen that....and your solution is spot on as I can't put a supporting pillar underneath as there is no room between the tracks...thanks again....I appreciate it and will get to that v. soon.
At the moment I am just making some stone steps cut out of a plaster mould that I was going to use for a wall...it will all become clear when I get the house backs further along but essentially the steps will be to bring the people from the higher level of housing down to the road for the shops and buses etc..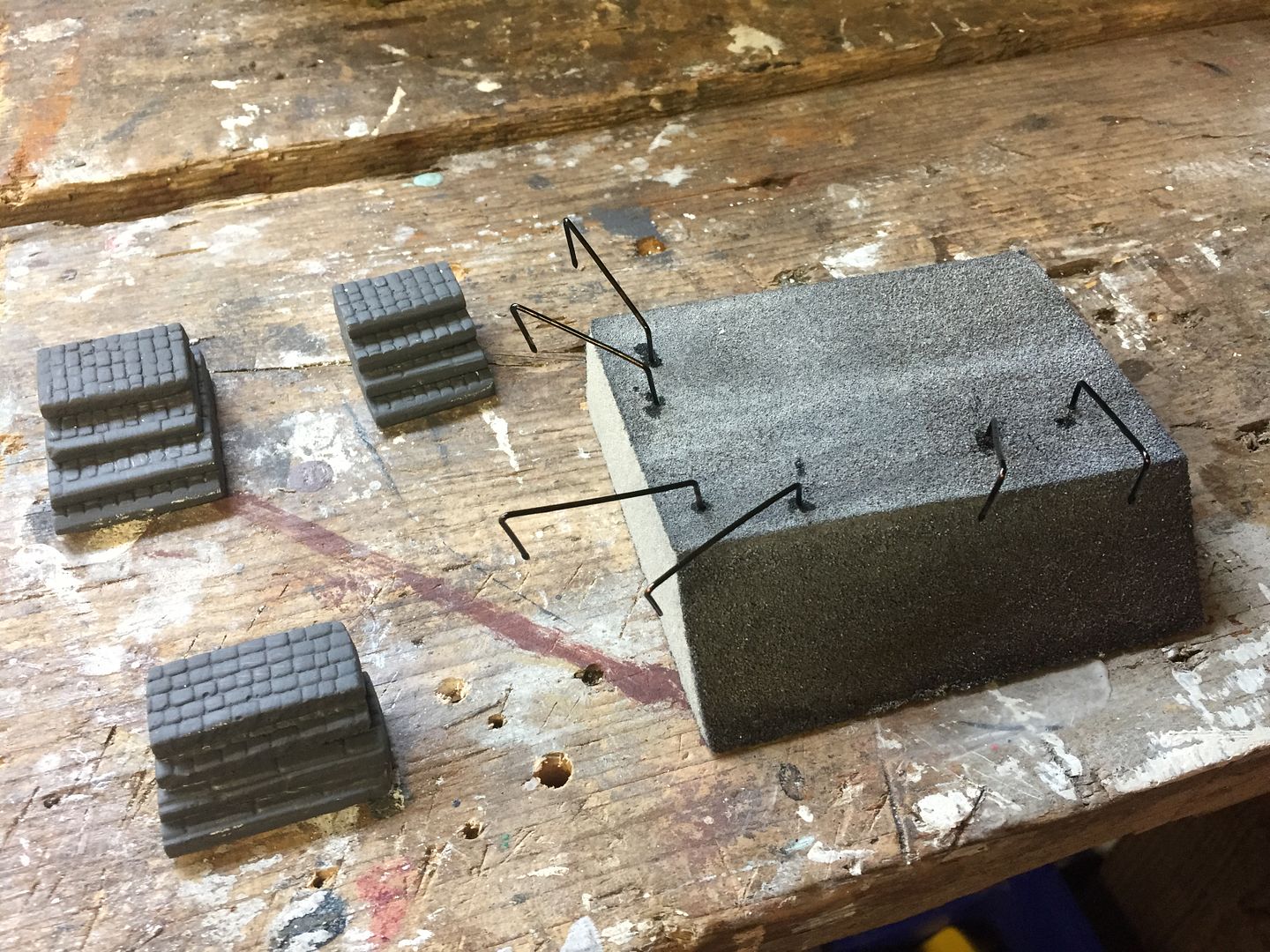 It's all a bit rough right now as scratchbuilding anything is not really my forte...but was fun to do....the hand rails are made out of solid copper wire from TV satellite cable bent to shape and painted....I'll then glue them to the side of the steps before placing them in the gaps in the wall on the layout.
More to come guys, thanks for looking.
Gav.